Skip To: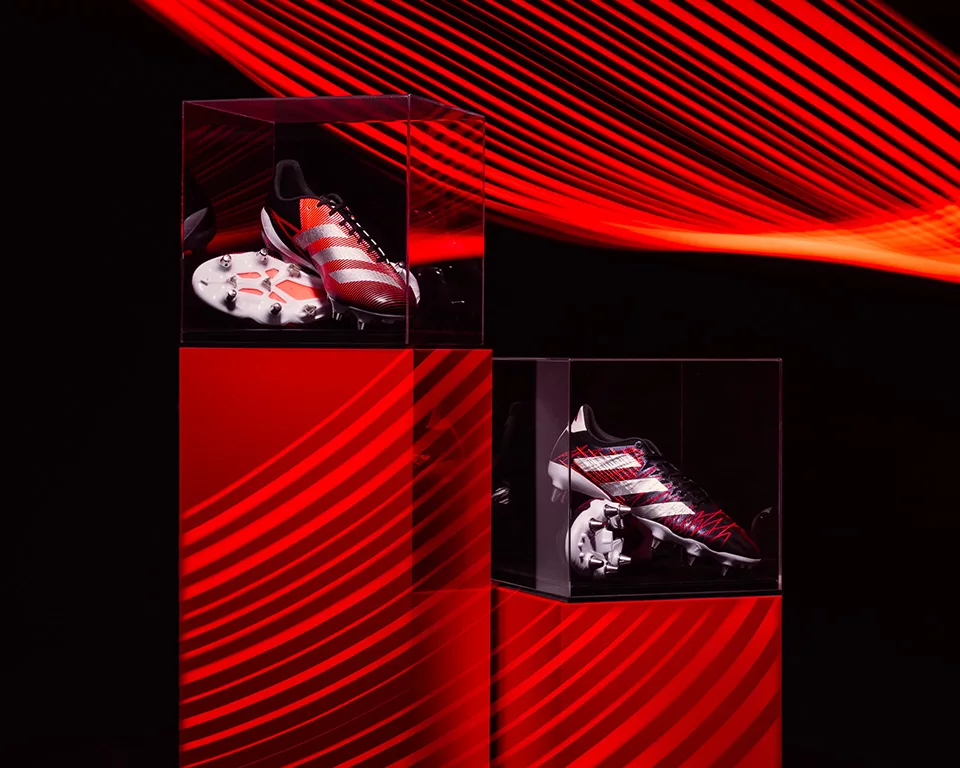 Let's Kick off with Kakari!
Meet the all-new adidas Kakari Z.1 – the boot that's redefining the game with stunning aesthetics and cutting-edge technology that's as forward-thinking as your playmaking.
Setting the gold standard for what every brand aspires to achieve, the adidas Kakari Z.1 lays down the blueprint for technological innovation in a sleek, compact form-factor that's as attractive as it is groundbreaking.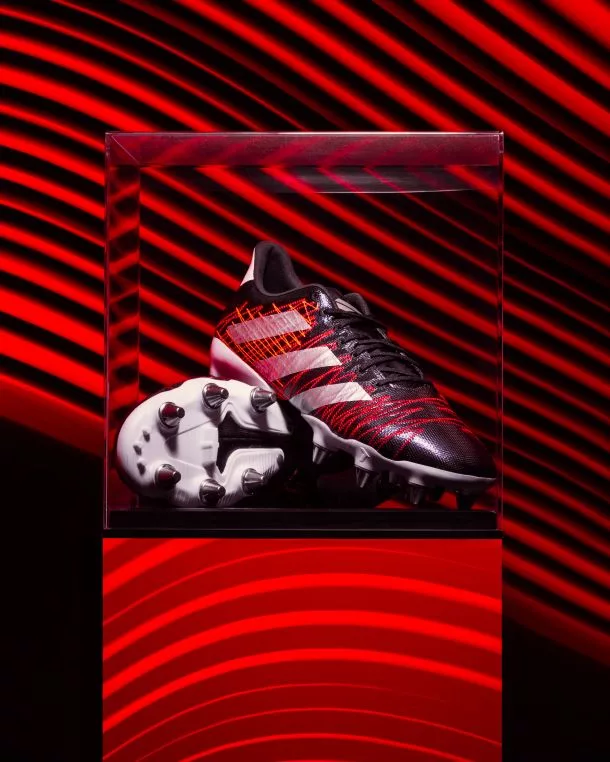 Wrapped in a robust layer of synthetic material and reinforced with an aggressive "Solar Red" stitching pattern, reminiscent of something out of the Great British Bake Off, this boot ensures your rivals will find it hard to step on your toes, thanks to its rugged yet durable design.
Add its lightweight construction and a unique inner support strap into the mix, promising stability in the scrums, and you've got a real winner.
With an adaptable 8-stud soleplate configuration engineered to convert every ounce of energy into explosive push-offs, the adidas Kakari Z.1 is gearing up to change the game – one scrum at a time.
Precision Redefined: The Power of Adizero RS15 Pro
This boot practically screams, "For the Pros!" But let's be clear – the Adizero RS15 is more than just a catchy name; it's essentially the MVP of Rugby Boots.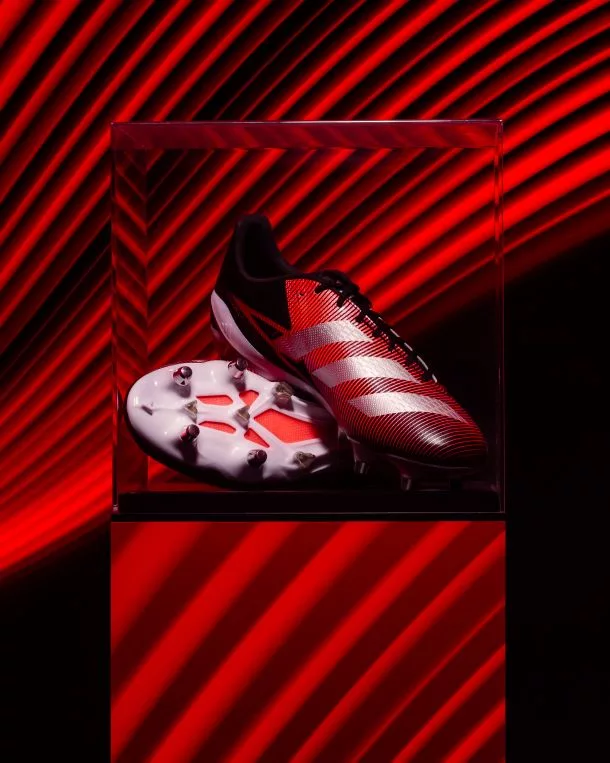 At the forefront of innovation, the Adizero RS15 Pro is setting the gold standard for elite rugby boots worldwide. With its revamped Solar Red colourway, it's not just dominating performance charts; it's also making a bold statement as one of the freshest designs from the adidas team this year!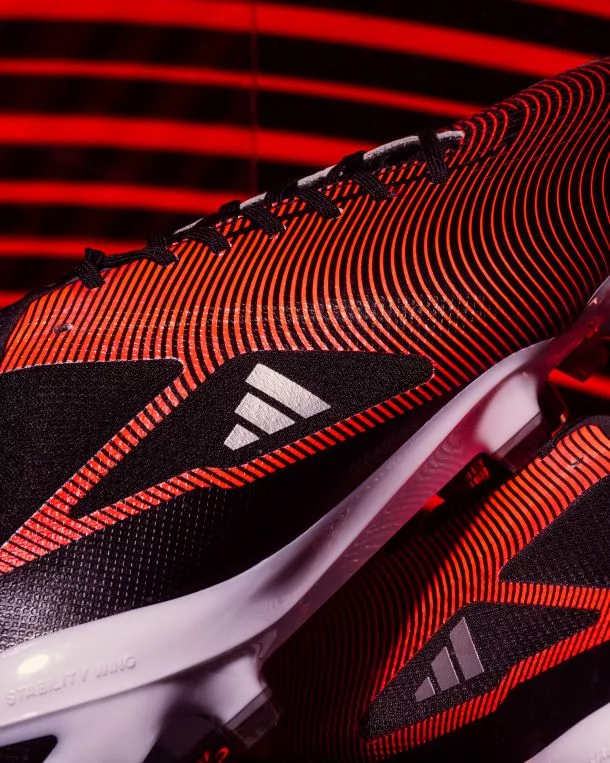 Now, let's dive into the features – a dedicated stability wing ensures you remain as steady as a rock when it matters most. And that signature "Solar Red" striping? It's not a mere design choice; it's akin to leaving your fingerprint on the pitch – making a stylish mark.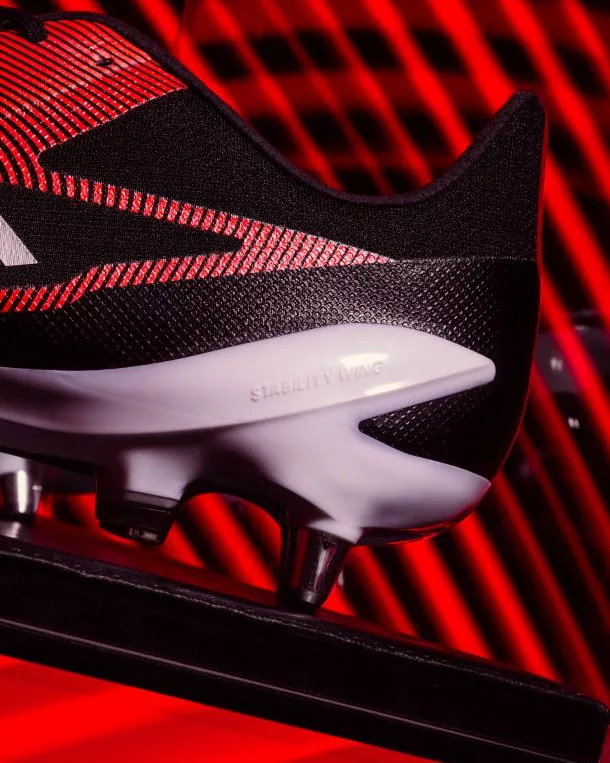 Offset lacing? Absolutely. Aggressive stud placement with 6 arrow-shaped molded studs and 6 metal studs for top-tier traction? Double-checked.
The Speedframe outsole in brilliant white isn't just a colour preference; it's the bedrock for explosive bursts of speed and control, thanks to the iconic Speedframe outsole.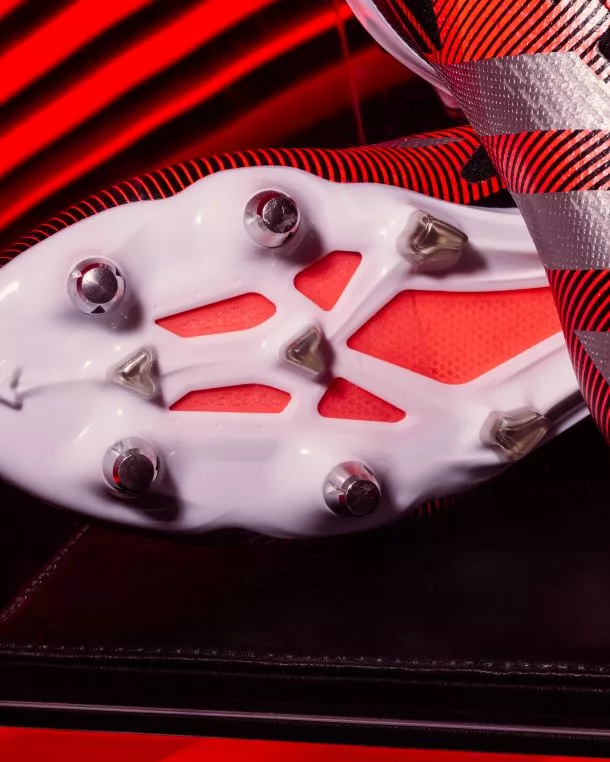 And let's not overlook the raised heel with reinforced stitching and the elevated contact points on the forefoot for superior ball traction – because with the Adizero RS15, every detail matters.
It goes beyond being just a boot: where every nuance contributes to redefining the standard of elite rugby footwear.
Like what you see?
You can purchase the all-new adidas Kakari Z.1 and Adizero RS15 Pro from Lovell-rugby.co.uk now.
Hurry, while stocks last!
In the meantime, be sure to stay in the loop with the latest Boot Drops, Guides & News at The Full 80. You won't want to miss this!