Skip To: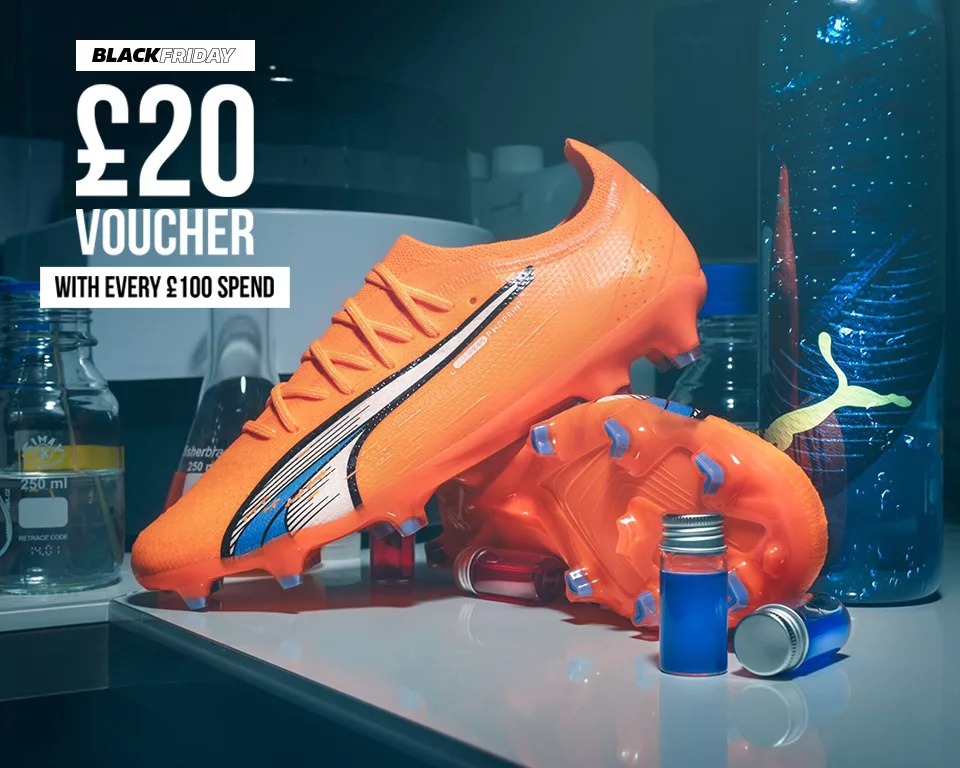 Receive a £20 Voucher with every £100 spent!
For a limited time only, Lovell Rugby is hosting a special promotion site wide. For every £100 you spend, you score a sweet £20 voucher for your next buy, maxing out at £200.
Imagine, you could end up with a whopping £40 to splurge on your next purchase.
Perfect timing with Christmas around the corner—treat your loved ones (or just yourself, because you deserve it!)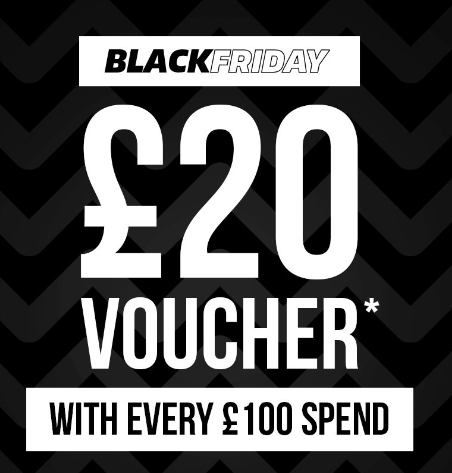 With a wide array of premium Rugby Boots, Training Wear and Rugby Shirts available at discounted prices, there are substantial savings to be had.
Take a look at our top picks below now to score yourself a bargain!
Get 10% Off Your First Order!
Are you new to Lovell Rugby? Great news awaits!
By subscribing to their newsletter, not only can you access exclusive Black Friday offers, but you'll also enjoy a 10% discount on your first order.
Simply visit the Lovell Rugby Home Page and look for the "Get 10% Off" icon in the bottom left-hand corner and sign up. It's as straightforward as that!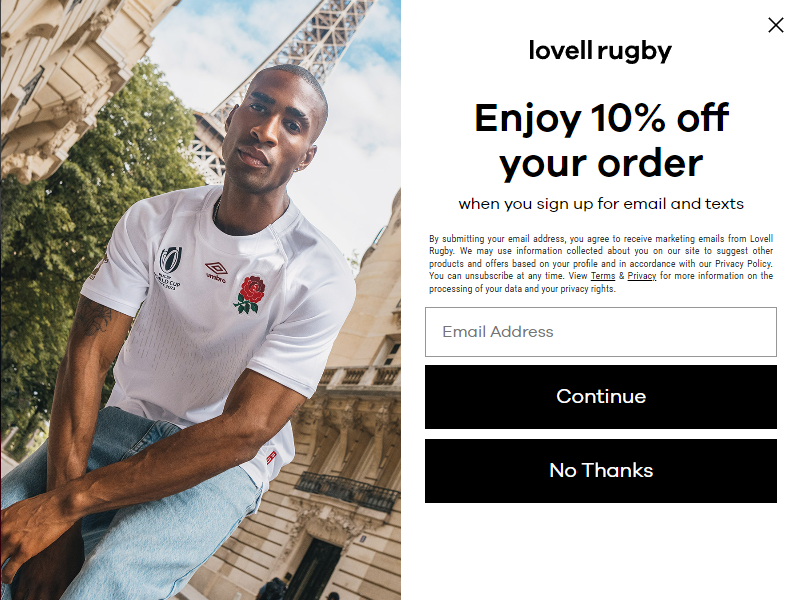 In case the icon isn't visible for any reason, no need to worry. Just scroll down to the bottom of the page, where you'll find a prompt to 'Subscribe to our newsletter and get 10% off your first order'.
Training Wear
Looking to refresh your winter-training wardrobe? Lovell Rugby has you covered.
For a limited time only, you can snag this sleek Quarter Zip Training Top from the King of rugby clothing for a reduced price of £22, down from £43.99, making it perfect for players who want performance quality at an affordable price.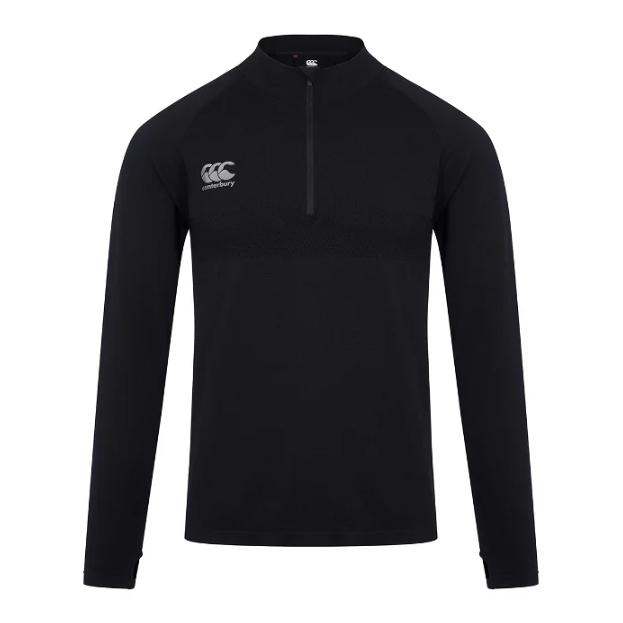 Designed with innovative cooling fabric and strategically placed perforated panelling, the Canterbury Quarter Zip works to keep you comfortable during those intense training periods.
As we head into the cooler months, it's safe to say you can't go wrong with an oversized hoodie; especially of this build quality!
Exuding Canterbury heritage with its signature "Rhubarb" colourway and unique emblems that are a testement to its build quality, it becomes the perfect pairing whether you're in the stands,on the sideline or just chilling on the couch.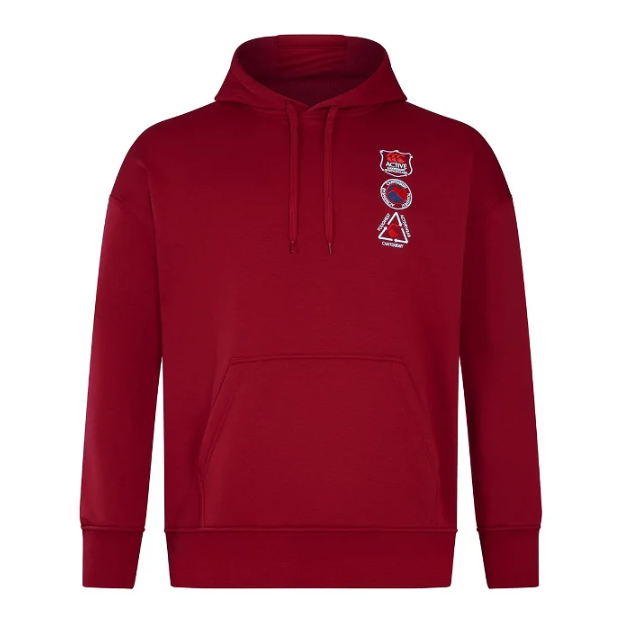 Complete with a traditional kangaroo pocket and ribbed cuffs, this hoodie is the ideal pairing for players looking to keep warm after training.
For the fervent rugby fans who want to add a splash of colour to their training sessions, the Canterbury Training T-Shirt is the one for you!
Part of the iconic Canterbury Uglies range, this classic ribbed crew neck design, alongside ribbing to the sleeves and and hem, not only delivers next-level comfort, but unmatched durability, making it the ideal pairing for your training sessions.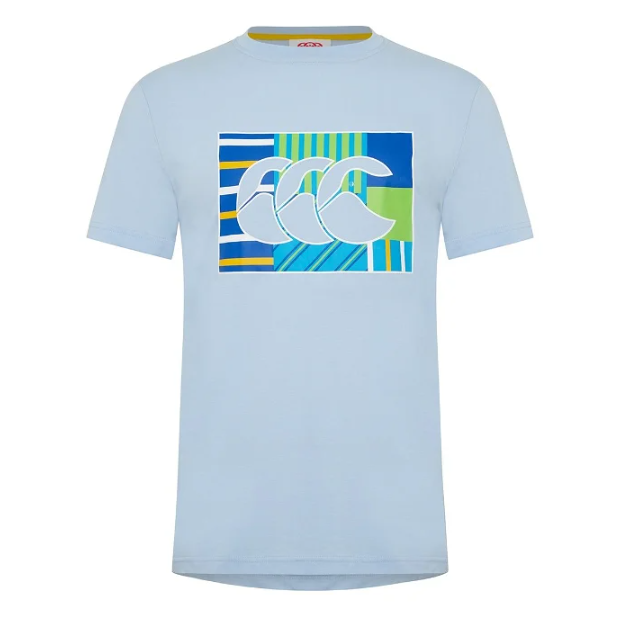 At just £11, down from an original £21.99, this Training T-Shirt is an absolute steal!
Looking for top-notch field shorts that deliver exceptional comfort? Check out these fashionable Cotton Heritage Shorts, currently offered at an attractive price of only £15!
Whether you're looking to pair with the oversized Canterbury Hoodie above, or just in need of some lounge shorts that don't scrimp on quality, look no further than these Heritage shorts.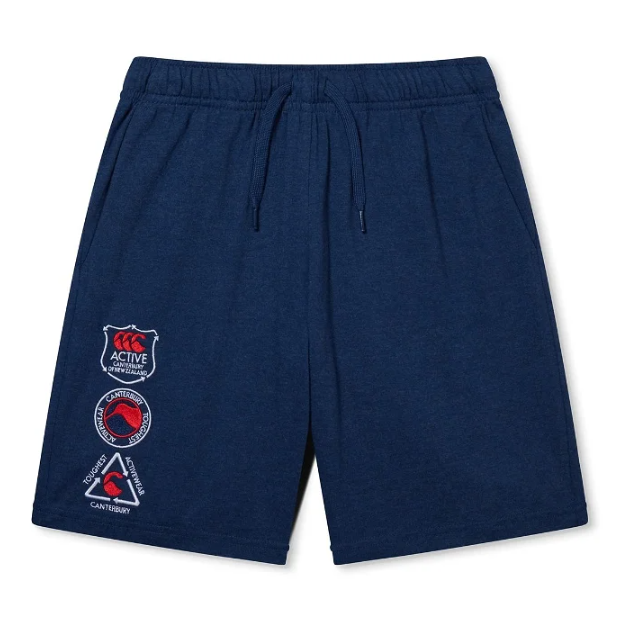 Rugby Shirts
With lots of Rugby Shirts now on offer, we've picked the best of the bunch with this England Rugby World Cup 2023 Home Shirt at just £40!
Whether you're still riding on the adrenaline of the Rugby World Cup or are a proud supporter of England, this shirt is too good to miss.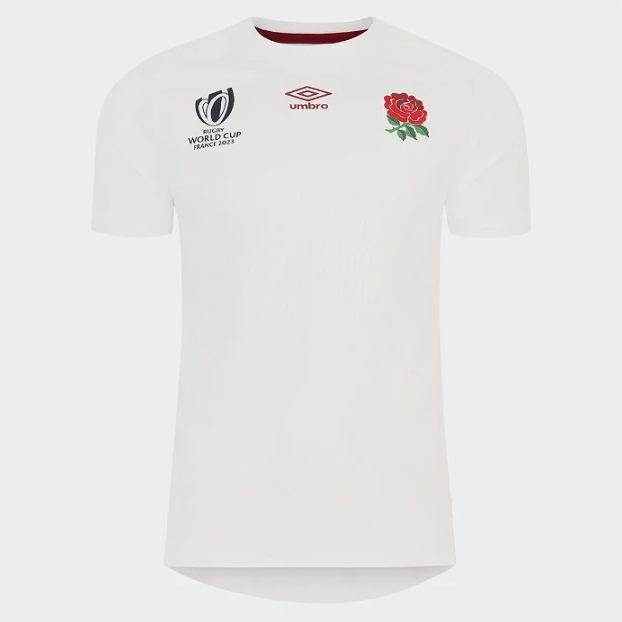 Featuring contoured anatomical knit paneling that moves harminously with you, aswell as next-level breathability and a regal aesthetic that perfectly embodies the spirit of the Rugby World Cup, you can show your support in style, whilst shedding some significant savings!
Rugby Boots
Who says you can't get elite-level performance at an affordable price? Lovell Rugby's Black Friday Sale has your back (and your feet!).
Don't miss out on the deal of the season!
The Puma Ultra Ultimate Speed Boot, priced at just £60 for Firm Ground and £78 for Soft Ground, is not only a steal but also a standout choice.
Featuring ULTRAWEAVE + PWRPRINT technology, it ensures explosive acceleration and precise control on the field, whether drop-kicking, punting or place-kicking.
With next-level comfort and breathability in a lightweight form-factor, Puma's signature ULRAWEAVE technology guarantees optimal performance in all weather conditions, come rain or shine!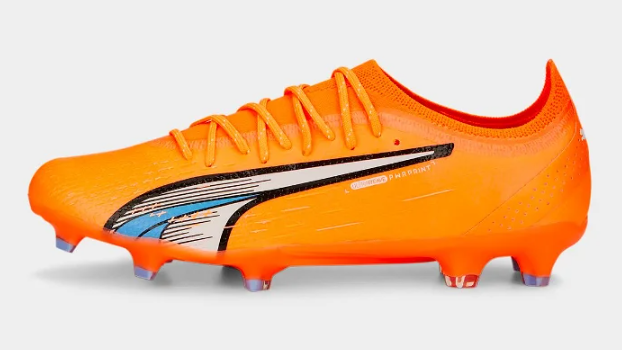 Complete with PWRPRINT tech for improved staibility during high-speed plays into your rivals' 22, and a dual-density speedplate that takes inspiration from Puma's track heritage,this boot delivers the perfect blend between on-pitch stability and propulsion.
As one of Lovell Rugby's biggest Black Friday Discounts, don't miss out on the chance to enhance your game and save yourself from burning a hole in your wallet whilst you're at it!
Become the king of the pitch with the Puma King Ultimate .1 Firm Ground Football Boots, now available at the discounted price of £95 at Lovell Rugby.
Perfect for those hard-ground/firm-ground surfaces, the Puma King .1 is an ideal choice for players seeking premium quality at an affordable price.
Engineered with a revolutionary K-Better upper that promises 0% leather, but 110% King perfromance, the innovative material is 30% thinner than its predecessor, making it the go-to choice for players seeking exceptional performance in a lightweight form-factor.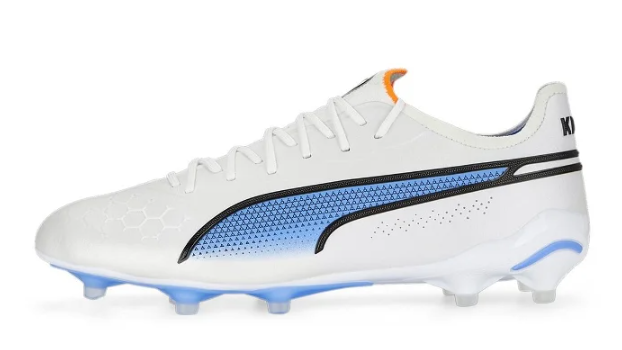 Pair this with the King's patented stability spine and conical studs, even the likes of Wales' Louis Rees-Zammit would have a hard time keeping up with you!
For the eagle-eyed watchers of the Rugby World Cup just passed, you'll have likely spotted these sensational adidas RS15's worn on the feet of some Rugby's biggest players, from Antoine Dupont to Finn Russell and Josh Van der Flier.
Now available at £109, down from the original £219.99 price tag, the RS15 Pros are an absolute steal for anyone looking to finesse their skills on the Firm Ground pitches.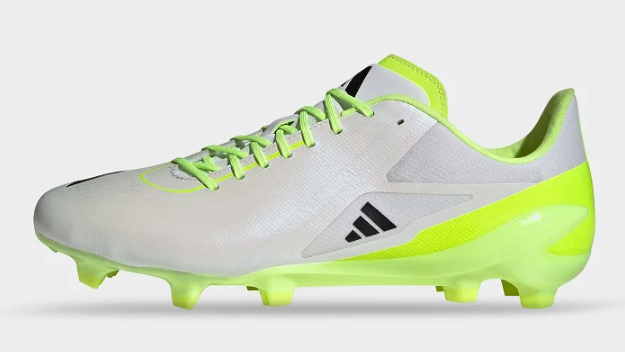 With a seamless Fusionskin leather forefoot, asymmetrical lacing and 3D-printed rubber elements, these boots are designed to give you optimal ball control, resulting in powerful, yet precise kicks.
Pair this with adidas's patented 'Stability Wings' , 'Ripstop Fabric' and 'Foam Sensepods' in the heel, and you're on the road to experiencing comfort like never before!
Grab yours below today!
Last, but certainly not least, we have the Under Armour Clone Magnetico 2 Firm Ground Boots with a unique profile and colourway that's set to turn heads on the pitch.
Launched in celebration of Black History Month, earlier this year, the UA Magnetico 2 features a whole host of innovative tech that is guaranteed to enhance your gameplay.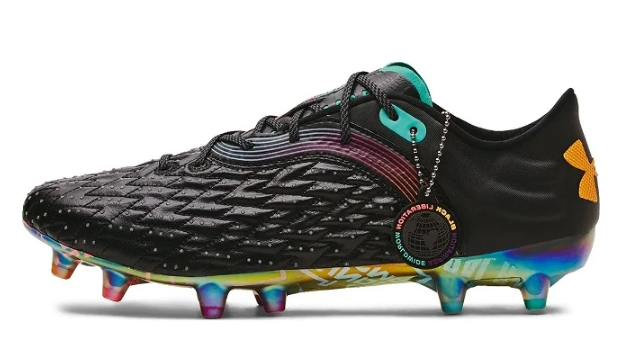 From the unique UA CLONE upper that moulds effortlessly to your foot shape, to the easy-entry collar and 3D molded heel, Under Armour sure know how to situate comfort at the heart of their elite-performance boot.
Combine this with the ultra-responsive "Charged Cushioning®" footbed that is engineered to deliver next-level shock-absorption, and the use of both bladed and conical studs that allow you to respond rapidly in the heat of the moment, and you're on to a real game changer!
Black Friday is Site Wide!
Explore the Latest Black Friday Deals at Lovell Rugby now! Hurry, while stocks last.

This promotion is set to end on the 29th November at 23.59.
Like what you see? Stay in the loop with the latest Rugby News, Guides & Boot Launches at The Full 80.