Rugby is a game of diverse components. Regardless of which code you play, it's imperative to be equipped with the appropriate essentials.
This isn't just to appease boring health and safety measures. Implementing essential kit into your training and match day itinerary can boost your confidence and physical performance.
Our game revolves around the egg. Not the raw ones you swallow from a pint glass as a post-match forfeit – the ones we throw, catch and kick.
It goes without saying, balls are the most essential rugby object, but it's wise to choose the right one for the right scenario.
Training balls are designed with durability in mind, so are made with a higher ratio of synthetic rubber.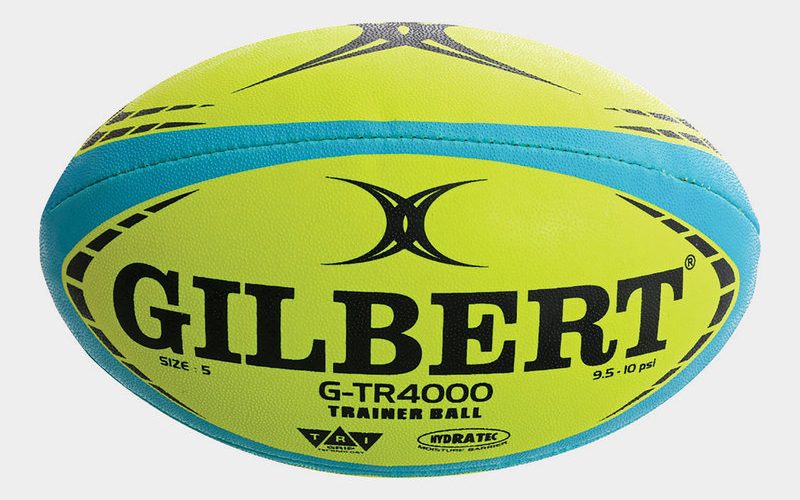 Size 3 and 4 balls are for youth players. Adult men and women use Size 5. Pointier balls make for better passing, while more rounded shaped ones are better for kicking.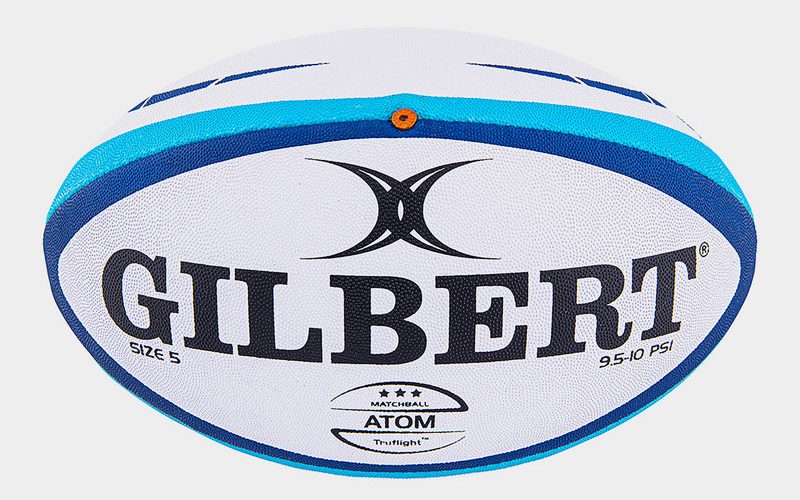 Match balls, on the other hand, are mostly made of natural rubber, which is less durable but provides more grip.
Please protect your gnashers on the pitch. Gumshields, or mouthguards, are probably the most important protective accessory.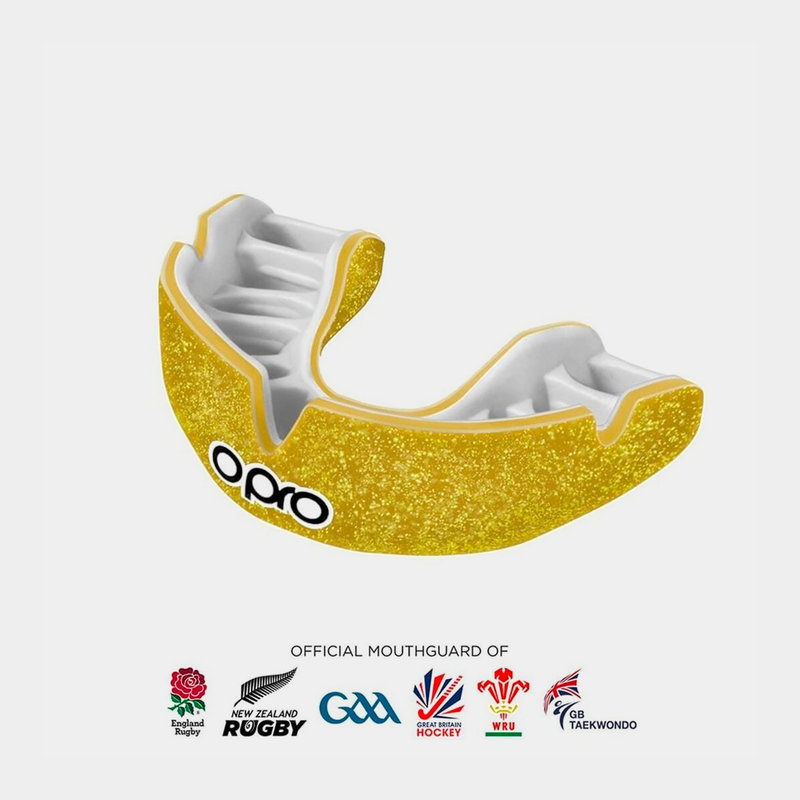 Professionals and frequent amateur players use premium custom-fit gumshields, but anyone can use a basic one to reduce the risk of broken teeth and damaged jaws. We've a huge range of gum guards from market leaders Opro, Shock Doctor and more
Whether you're new to the game, yet to build some bulk or just prefer maximum protection, then padded Body Armour has your back. Actually, it has your shoulders, safeguarding upper body zones with gel-like bubbles.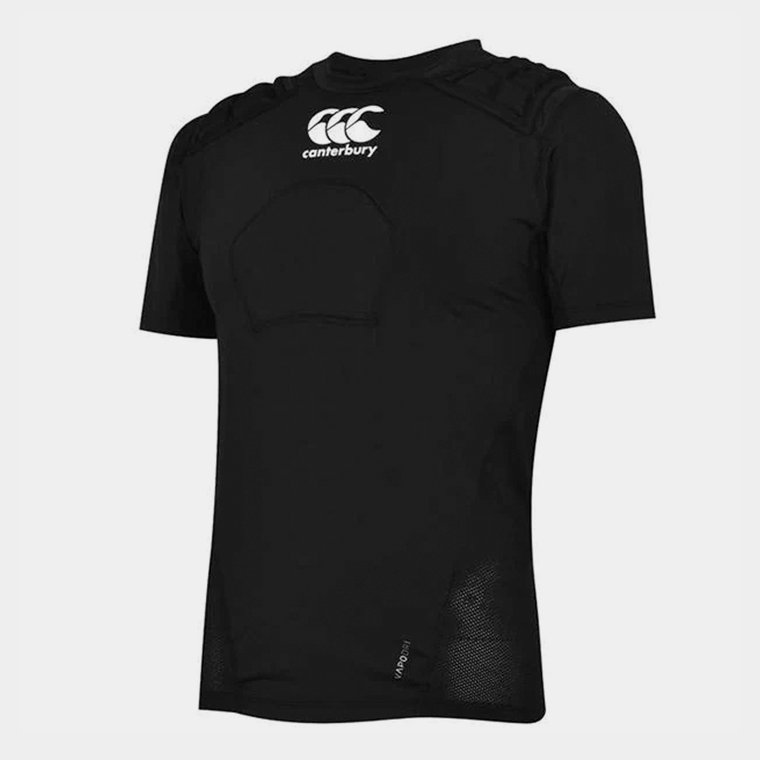 Worn underneath an outer top, armour vests soften the blows of heavy hits, and are usually used in training – although are permitted for match play too. We've a solid collection of Canterbury and Kooga protective tops.
Symbolic with the game, headguards were originally developed to protect pack players' heads as they engage in scrums. Over time, though, players of all positions have adopted them, notably world-class wingers Cheslin Kolbe and Jack Knowell.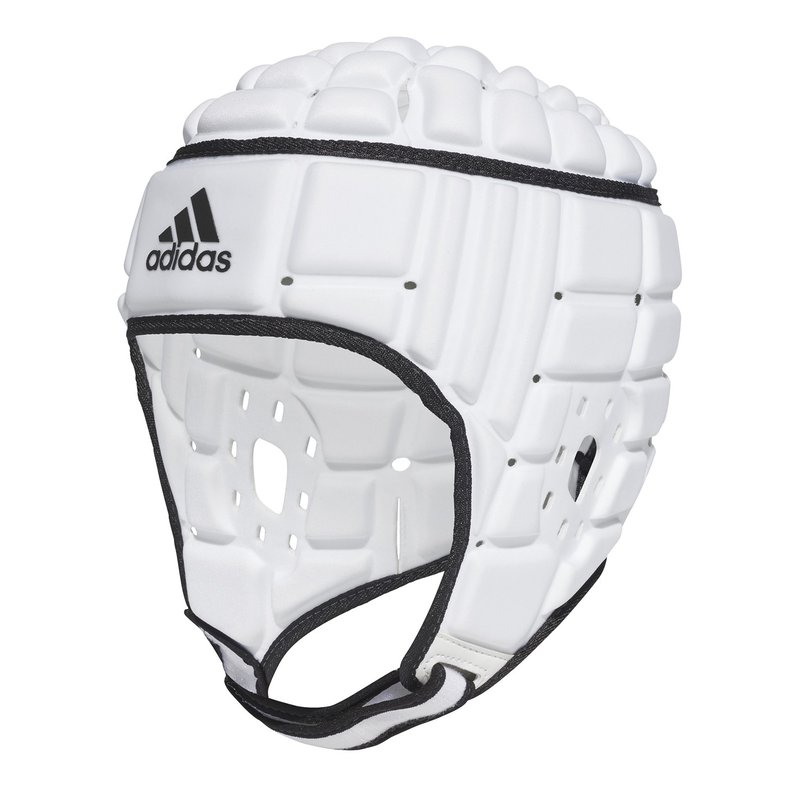 We can't guarantee they'll prevent cauliflower ears, but they certainly help keeping them intact. Take your pick from leading brands VX3, Canterbury and adidas.  
Tape has its uses in rugby, changing room floors know this better than anyone. Those empty rolls and scrap strands are essential for many players. You'll be hard pressed to find any rugby pro who doesn't take to the field (or leave it) with some form of tape stuck to their body.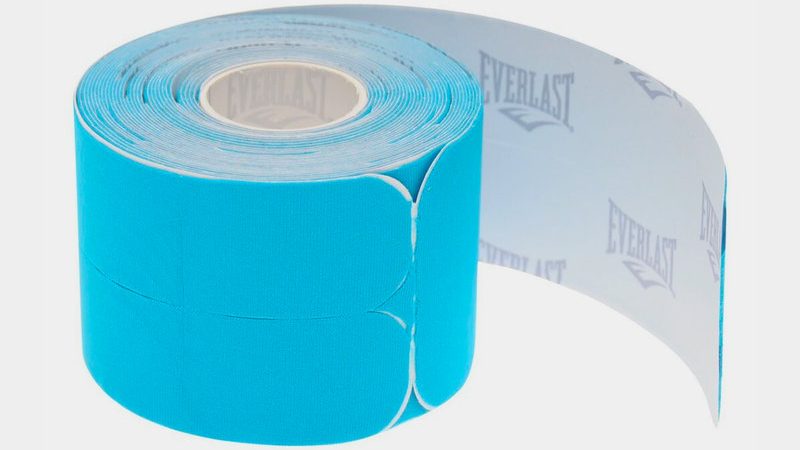 Fingers and thumbs are commonly wrapped up; either as a precaution, or to nurse existing knocks. Some forwards opt to wrap tape around their ears as a substitute for a scrum cap. Second rows, or locks, tape lifting blocks around their thighs, as this helps the second rows hoist them into the air when contesting for lineouts and when receiving from kick off.
If you're a frequent rugby player, you'll probably be used to carrying knocks and bumps after a match and explaining to people why you're limping around. In order to mitigate injury, players can benefit from using medical supports such as compression sleeves and bands.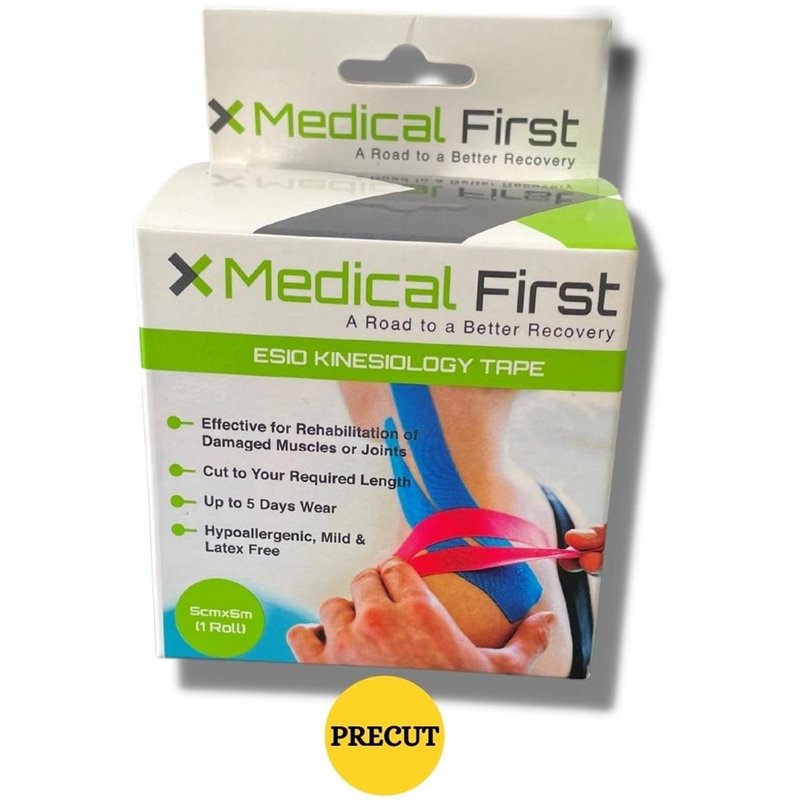 Applying Kinesiology strapping also helps players by reducing pain and swelling while improving muscle contraction and posture. Damage limitation is as important as recovery, so be sure to take necessary protective measures before training sessions and matches.
The Ten's best friend. Trusty tees are essential for propping up the ball when attempting to nudge it through the posts. Nowadays they come in all shapes, sizes and colours, with some being adjustable. Legendary fly-half Dan Carter recently launched his own 'Supertee', a revolutionary approach with ergonomic designs in mind. If anyone knows a thing or two about tees, its test match rugby's highest ever point scorer.
There are several other brands in the kicking tee market that are sure to fit the bill depending on your budget. We rate Rugby Bricks, who are at the upper end of the price and quality scale. And then there's Kooga, who offer unbeatable value.
Want to explore our full selection of Rugby essentials? Look no further than Lovell-rugby.co.uk – the world's largest online rugby retailer.
Now you've got the essentials, why not explore our latest boot blogs, news and guides here at the Full 80.