Skip To: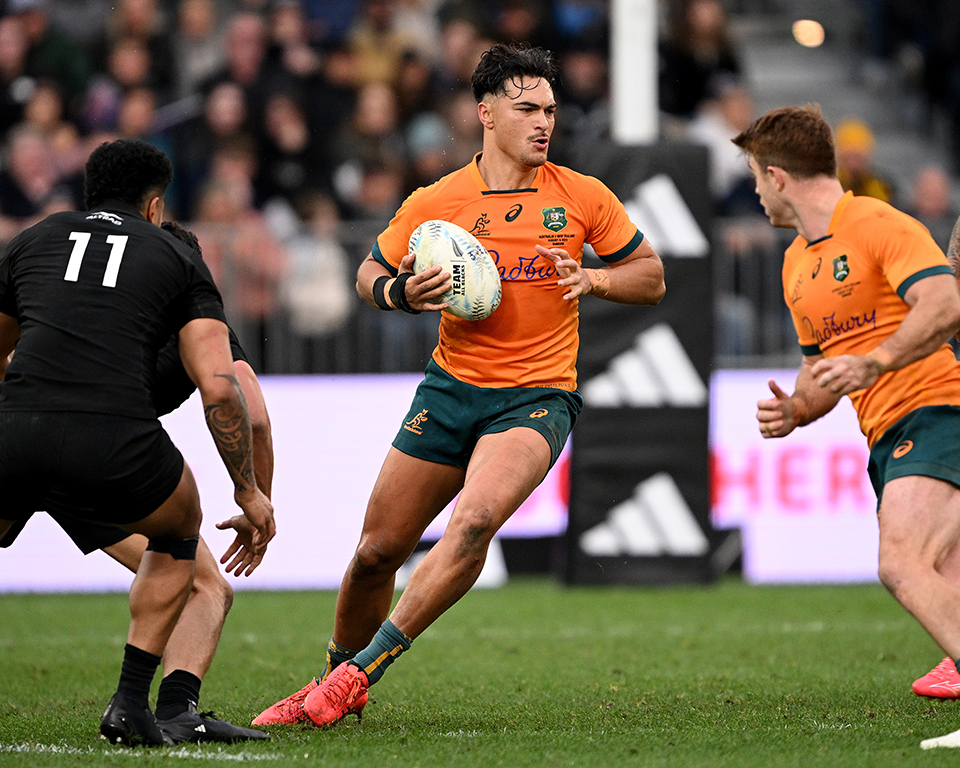 #1. Kurt-Lee Arendse – (South Africa)
First up, we have Kurt-Lee Arendse, a remarkable blend of talent and determination at just 27 years old. Standing at 5 feet 9 inches and weighing 76 kilograms, Kurt-Lee possesses the agility and power needed for the game.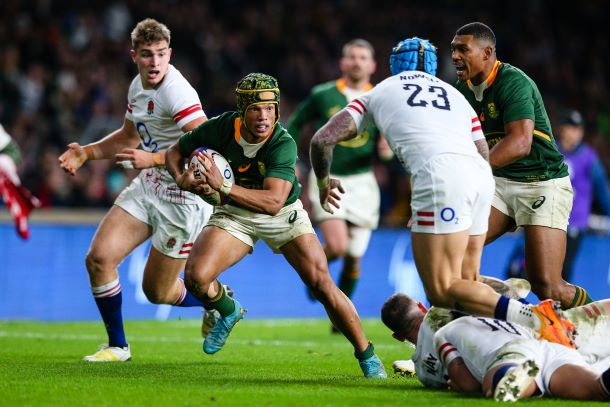 His dedication to the sport is evident, as seen in his recent commitment to a three-year deal with the renowned Pretoria-based Bulls following the events of the 2023 Rugby World Cup.
Kurt-Lee's ascent to stardom hit new heights when he stunned spectators with a sensational try against England at Twickenham during the Autumn National Series. This unforgettable moment marked him as a rising global rugby sensation.
Representing the Springboks on the sevens stage from 2019 to 2021, Kurt-Lee's versatility is apparent, excelling both as a winger and full-back. The Springboks predominantly leverage his exceptional skills as a winger, showcasing his electrifying pace and knack for scoring tries.
In 2022, Kurt-Lee continued to shine, lighting up the Seven Test Matches with an impressive tally of 7 tries.
Despite some fans questioning whether he might be too small for the physically demanding game of rugby, Kurt-Lee remains undeterred. He responded with a compelling statement, expressing his determination to prove people wrong whenever given the opportunity:
"We smaller players like to be underestimated, but at the same time, we like to prove people wrong. Whenever we get the opportunity, we look to do that."
Even Springboks' Head Coach Jacques Nienaber acknowledges the parallels between Kurt-Lee and esteemed winger Cheslin Kolbe:
"There are a lot of similarities if you look at his game and Cheslin's[…] "So, I think we have a like-for-like player there."
Kurt-Lee Arendse's inspiring journey brims with passion, resilience, and a determination to challenge stereotypes.
As he gears up for the 2023 Rugby World Cup, fans eagerly anticipate his upcoming moves on the field, confident that he will continue to defy expectations and demonstrate that size poses no obstacle to achieving greatness in this captivating sport.
#2. Jordie Barrett – (New Zealand)
Jordie Barrett, standing tall at an impressive 6 feet 4 inches and a mere 26 years old, is a true powerhouse in the world of rugby. His journey to stardom ignited with a burst of energy during an exhilarating season for Canterbury in the 2016 Mitre 10 Cup, laying the foundation for a career that's brimming with excitement and triumph.
Back in 2016, Jordie was a rising star, working his way up with the All Blacks. He had his eyes set on the pinnacle of rugby, and just the following year, he burst onto the scene with the Hurricanes. It was a performance for the books, leaving rivals speechless with an incredible 135-point tally, and get this – seven jaw-dropping tries! The rugby world couldn't help but turn its gaze his way.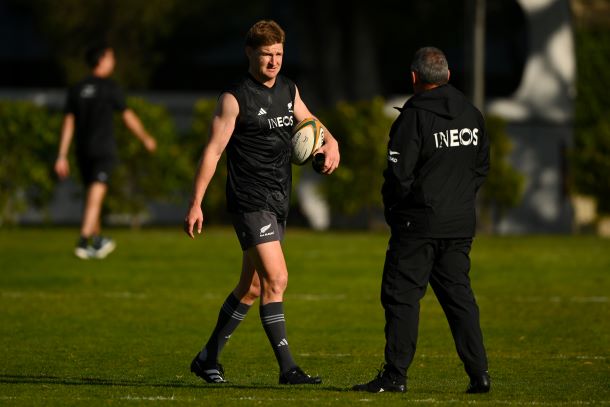 During his time on the Super Rugby stage, Jordie displayed a masterclass in versatility. It didn't matter whether he was on as a first-five, second-five, wing, or fullback – he was like a magician on the field, creating excitement that fans couldn't get enough of.
And if that wasn't enough, he's also got a magic foot when it comes to goal-kicking. He turns pressure situations into his playground with his skillful kicks.
Fast forward to 2017, and Jordie spectacularly made his All Black debut. That dazzling try against Samoa? It had the world holding its breath. And remember that nail-biting Series decider against the British & Irish Lions? Yeah, he stole the show there too. Okay, a shoulder injury dimmed his sparkle for a moment, but he came back in 2018 with a bang that had his opponents shaking in their boots.
Hold up, we're not done. In 2020, Jordie reached new heights, becoming a true force for the Hurricanes. He owned that number 15 jersey in the epic Steinlager North v South clash, and let us tell you, his rugby prowess was undeniable.
With rugby in his veins, it's no wonder all eyes are on Jordie at this year's Rugby World Cup. The guy's a high-ball maestro, sending shivers down his opponents' spines with his punts. And when it comes to goal-kicking? Brace yourselves, 'cause his mighty boot is a game-changer, capable of turning the tide in any match.
As the stage is set, Jordie Barrett is poised to mesmerize – a player who's truly the one to watch in this year's tournament.
#3. Jordan Petaia – (Australia)
Get ready to witness the rugby whirlwind that is this remarkable young talent! Standing at 6 feet 3 inches and weighing a robust 98 kilograms, this 23-year-old is an undeniable force on the rugby field.
Positioned on the Wing, he's already etched his mark with awe-inspiring performances in the prestigious Wallabie gold during the 2019 Rugby World Cup in Japan – talk about a meteoric rise!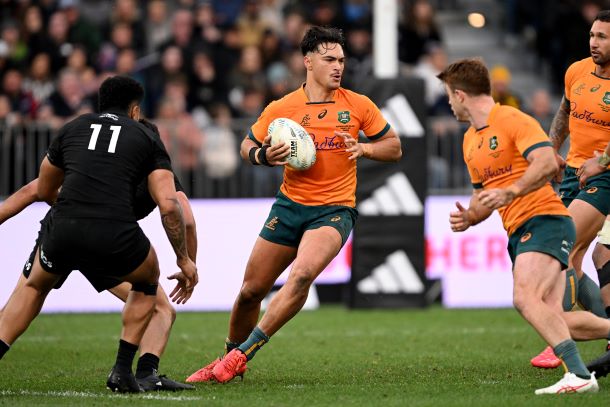 From the very moment he burst onto the scene with an electrifying debut against Uruguay in the Pool play, fans sensed they were witnessing something extraordinary. Yet, that was merely the beginning of his captivating journey.
In a bold move, coach Michael Cheika unleashed this prodigious talent as an outside centre for the thrilling quarter-final clash against none other than their fierce rivals, England.
But there's more. Whispers are abound that this rising star might be the answer to the All Blacks' quest for an 'old-school distributor' in the midfield. A dynamic playmaker equipped with vision and precision, he has the potential to reshape their formation and create havoc among opponents.
Stay vigilant, for this young maestro is destined to achieve rugby greatness at this year's World Cup, and he's just scratching the surface of his potential!
#4. Theo Dan (England)
Standing at 5 feet 10 inches and weighing a solid 102 kilograms, Dan is creating quite a buzz as a young hooker showcasing some serious skills. Throughout this season, he's been making his mark with a series of standout performances on the field.
While he has mastered scrums and lineouts to a tee, what truly captivates the rugby crowd is his smooth carrying ability and impressive side-stepping skills.
And guess what? He's just scratching the surface of his potential in this sport, and the excitement is building as he gears up for his England debut in the upcoming weeks.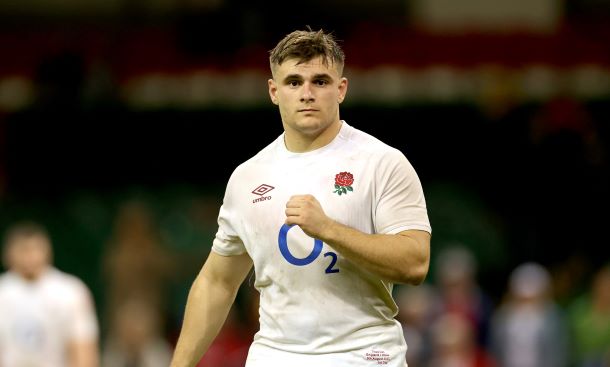 Dan's journey kicked off when he made his debut for Saracens in September 2021. His impact was evident as he played a pivotal role in securing a victory against Harlequins in the Premiership Rugby Cup. As his skills continued to evolve, he earned his first Premiership start, contributing significantly to an impressive bonus-point victory over Sale Sharks in October 2022.
And to top it all off, his crucial role in sealing Saracens' triumph in the 2023 Premiership final against Sale Sharks, entering the match with just 10 minutes left on the clock, was the standout performance that earned him a well-deserved spot in Steve Borthwick's 33-man England Rugby World Cup Squad.
Now, when the announcement came for the RWC squad, it was revealed that Dan had only earned one cap so far, making him the least experienced player on the England team. However, we have full faith in his potential and promise for greatness. The future is looking exceptionally bright for this talented young player!
#5. Thibaud Flament – France
Lastly, we have Thibaud Flament – a prominent figure on the rugby field, hailing from France. At 26 years old, weighing 116kg and standing tall at 6ft 8 inches, Flament is a force to be reckoned with.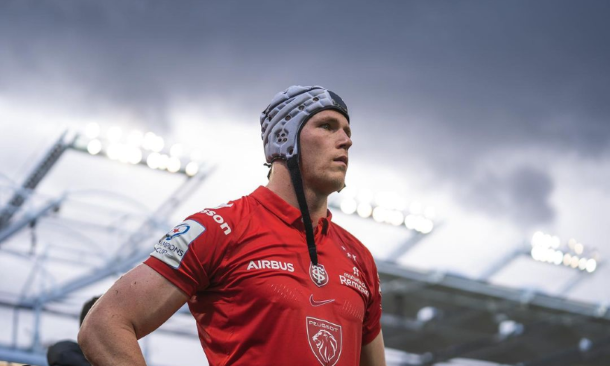 He quickly made a name for himself at the Club, shining in Wasps' 2019 Premiership 7s campaign, scoring two tries in the Club's route to a sixth successive Premiership 7s final. Just a week later, he was handed a first-team debut against Saracens in the Premiership Rugby Cup, and he grabbed his opportunity with both hands, crashing over for a try in front of the Ricoh Arena crowd.
Flament's outstanding performance at Wasps caught the attention of Toulouse, who signed him ahead of the 2020/21 season. He played 12 times for Toulouse in his debut season, featuring at lock and on the side of the scrum, helping the side achieve the Top 14 and Champions Cup double in 2020/21.
In the 2022/23 season, Flament continued to make an impact, playing 9 games for Stade Toulousain and scoring 10 points. He also featured in 5 matches for the European Rugby Champions Cup, contributing another 10 points to his name.
With his imposing physicality and impressive performances, Thibaud Flament is a key player to watch, and his presence on the field adds immense strength to the French rugby team. As he continues to rise in the rugby world, fans eagerly await his future endeavours and anticipate the impact he will have in upcoming competitions.
Like what you see? Let us know in the comments your thoughts! Perhaps you've got your own predictions on who you feel will break out? Let us know in the comments, we'd love to hear from you!
In the meantime, be sure to stay in the loop with the latest Rugby News, Guides & Boot Drops at The Full 80.