Skip To: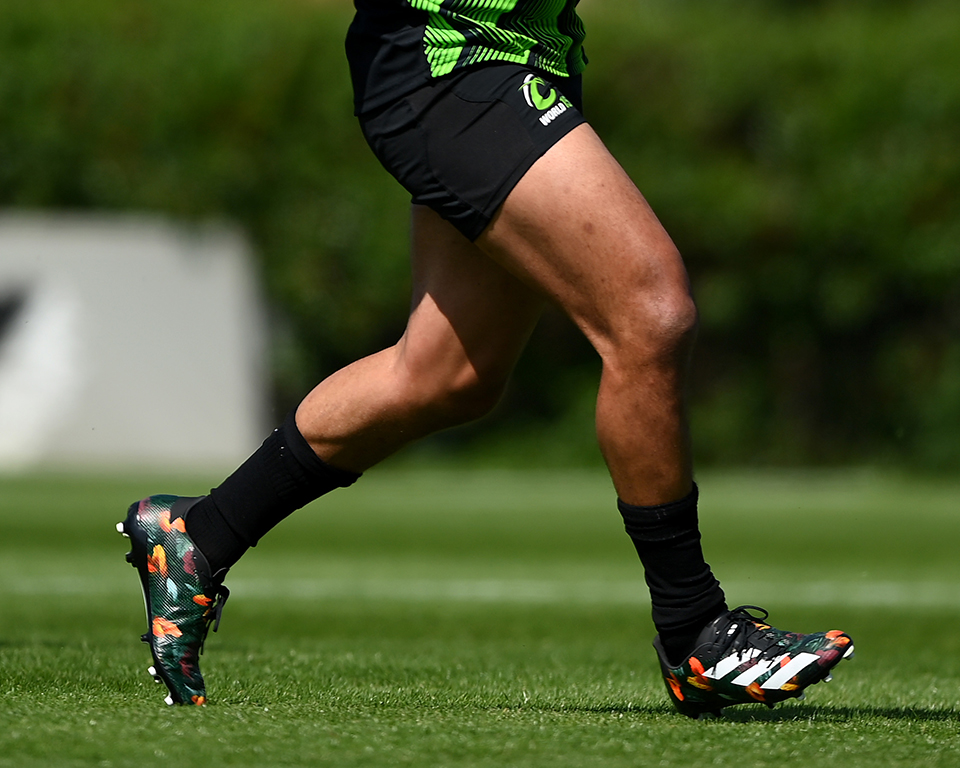 Ready to take your game to the next level? The Adidas Adizero RS15 rugby boots are the ultimate choice for speed, precision, and agility on the field. These boots are all about pushing the boundaries and enhancing your performance, especially on softer grounds where they truly shine!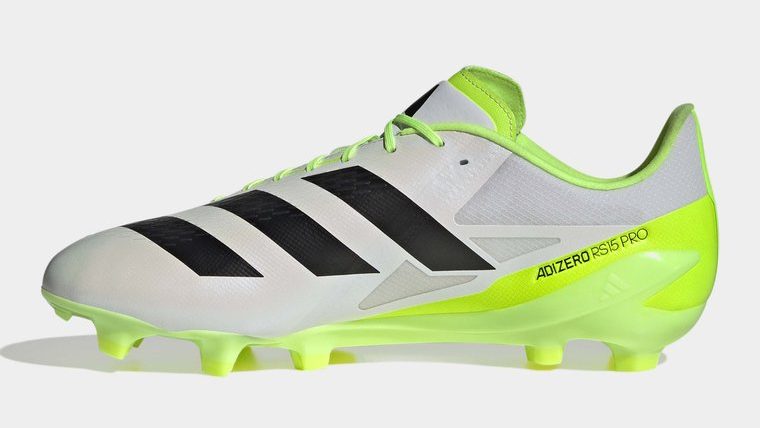 Imagine having lightning-fast responses and unparalleled agility that's on par with Rugby's finest – that's exactly what the RS15 Pro Rugby Boots bring to the table.
The seamless Fusionskin leather forefoot not only offers a seriously comfortable fit but also feels like an extension of your feet. Whether you're racing down the field or making quick directional changes, the stability wings, ripstop fabric, and foam Sensepods in the heel have got your back (or should we say, your feet?).
With asymmetrical lacing and 3D-printed upper elements, these boots are designed to give you optimal ball contact, resulting in precise and powerful kicks. And let's not forget the Speedframe outsole – it's like having built-in traction control, allowing you to maintain control and unleash explosive speed whenever needed.
Catch a glimpse of Antoine Dupont rocking the iconic Black/Green/White kicks in his training sessions, gearing up to flaunt the stunning RS15 boots in all their glory. Get ready for some serious excitement as Dupont takes the lead for Team France in a showdown against the mighty All-Blacks!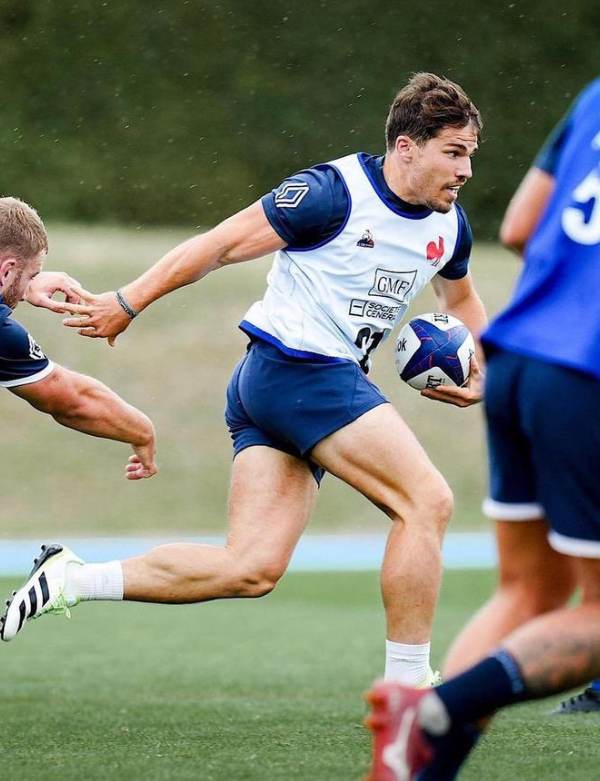 Since it burst onto the scene in 1984, the Nike Tiempo hasn't just played ball – it's become a superstar in the world of boots. We're talking about legends like Sam Underhill, Owen Farrell, and Jonathan Davies, all strutting their stuff in the Tiempo and making its irresistible charm shine!
Fast-forward to 2023, and all eyes are glued to the all-new Tiempo 10, getting ready to steal the spotlight at the Rugby World Cup. Trust us, this event is going to be an absolute blast!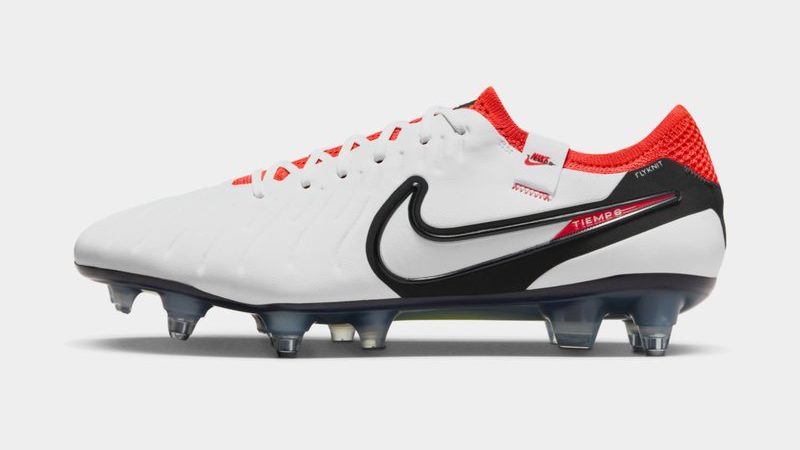 The Tiempo 10 series is rocking a fresh, sleek look with the 'Fly Touch Plus' upper, showing off Nike's knack for pushing the envelope. And guess what? They've swapped out the usual K-leather for calf-leather, not just changing the game, but also making a nod towards more sustainable choices – a big deal, especially for kickers!
Oh, and let's not forget that the latest Tiempo comes with All Conditions Control (ACC) technology. That means you've got a grip that's rock solid, no matter what. It's like having a say in how the game unfolds, boosting your confidence to sky-high levels.
Get ready to see the likes of England's Marcus Smith at the Rugby World Cup unleashing his punting skills like never before in a pair of Tiempo 10s!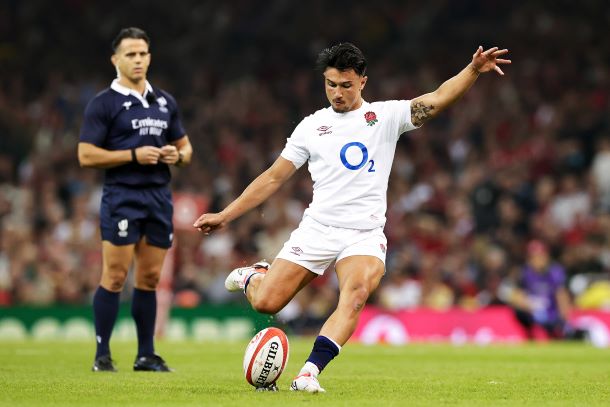 The boot that needs no introduction, the adidas Kakari Rugby is first and foremost, a boot tailor-made for the hungry powerhouse Forwards.
Embracing an adaptable 8-stud soleplate configuration, these boots are the masters of traction in crucial contact zones, especially in the scrum's formidable Front Row.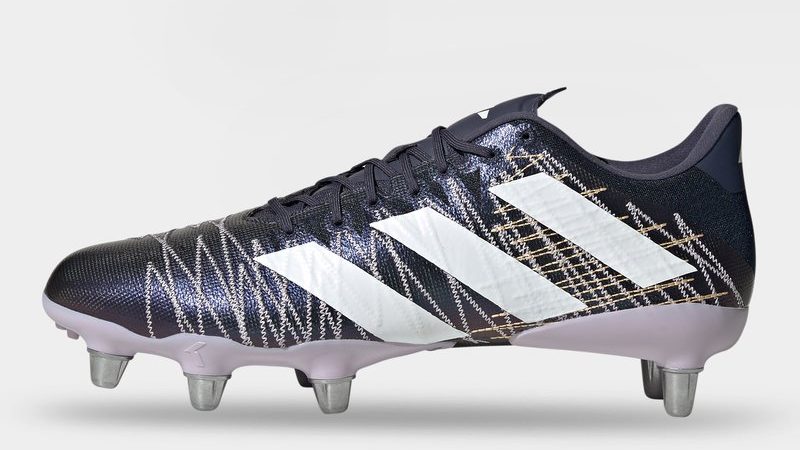 They pack a dynamic punch with their unyielding soleplate, engineered to conserve every ounce of energy during explosive push-offs, empowering players to unleash their full force.
And that's not all – the upper is fortified with a robust layer of synthetic material, strategically positioned to safeguard those game-changing contact points.
Indulge in a luxurious comfort like never before, as the Kakari's lightweight textured synthetic upper, paired with its unique inner support strap, transforms into an unshakable fortress during scrums.

Following their electrifying debut in the Six Nations, these boots are now set for another high-octane journey, gracing the feet of Ireland's top prop, Tadh Furlong, as he prepares for the Rugby World Cup alongside the Shamrocks.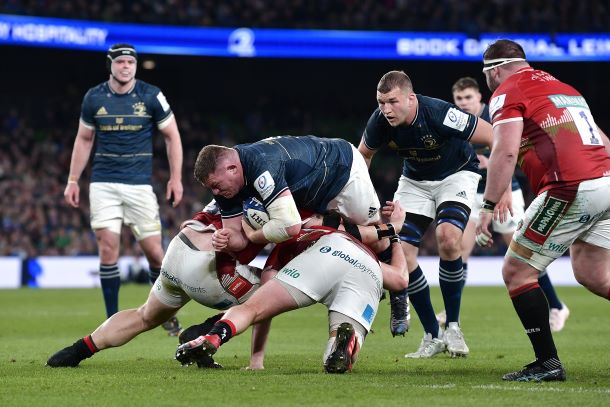 The Morelia Neo – the ultimate choice for the dynamic and daring, is set to blaze the world stage as all eyes turn towards the 2023 RWC.
Tailored with surgical precision for the Japanese foot, known for its breadth and flatness compared to the conventional European foot, the Morelia Neo is a revelation for players seeking to carve their legacy on the field.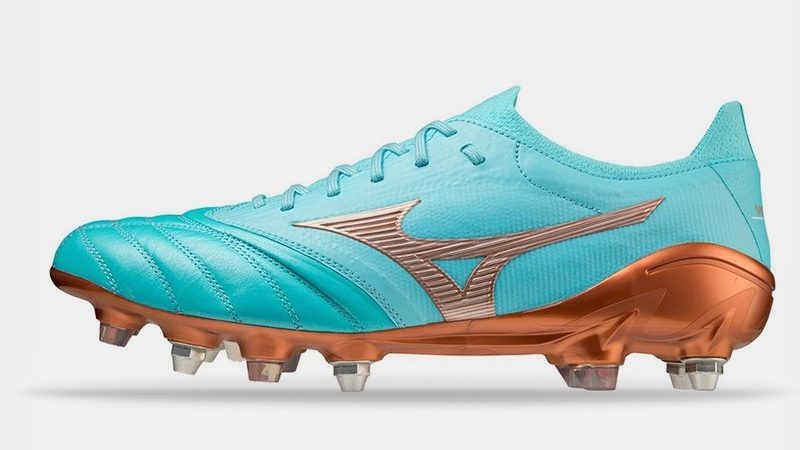 Infused with Mizuno's top-tier synthetic leather, it crafts a fit that's spacious yet exquisitely enhanced – like a glove for your explosive potential.
But it doesn't stop at aesthetics. The Neo III not only surpasses its previous iteration but leaves it in the dust with advanced stud placement and heightened orientation. This isn't just about traction; it's about commanding every inch of the field, asserting dominance, and shattering the limits of stability. Traditional speed boots? They're now in the rearview mirror.
Elasticated inserts near the heel weave a tapestry of snugness without compromising the symphony of flexibility. It's not just about comfort; it's a harmonious fusion of adaptability and power!
Now, let's focus on the prime pick for outside backs – the adidas RS7 Rugby Boots! These boots are tailor-made for lightning-fast wingers and nimble fullbacks.
Just like their Predator counterparts, these boots feature Geofit, Sensepods, and a Primegreen upper, ensuring a secure and comfortable fit that seamlessly contours to your foot.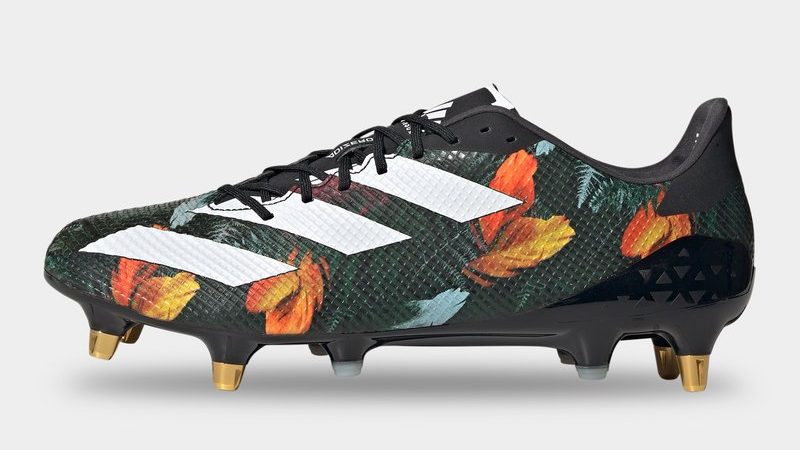 Boasting an aggressive stud pattern and an exceptionally lightweight design, the RS7 offers unbeaten support during quick accelerations, sudden decelerations, and agile direction changes.
Get ready to witness Charles Piutau proudly wearing a pair of RS7's as he strives for rugby glory alongside Tonga at the Rugby World Cup. This is one player not to miss!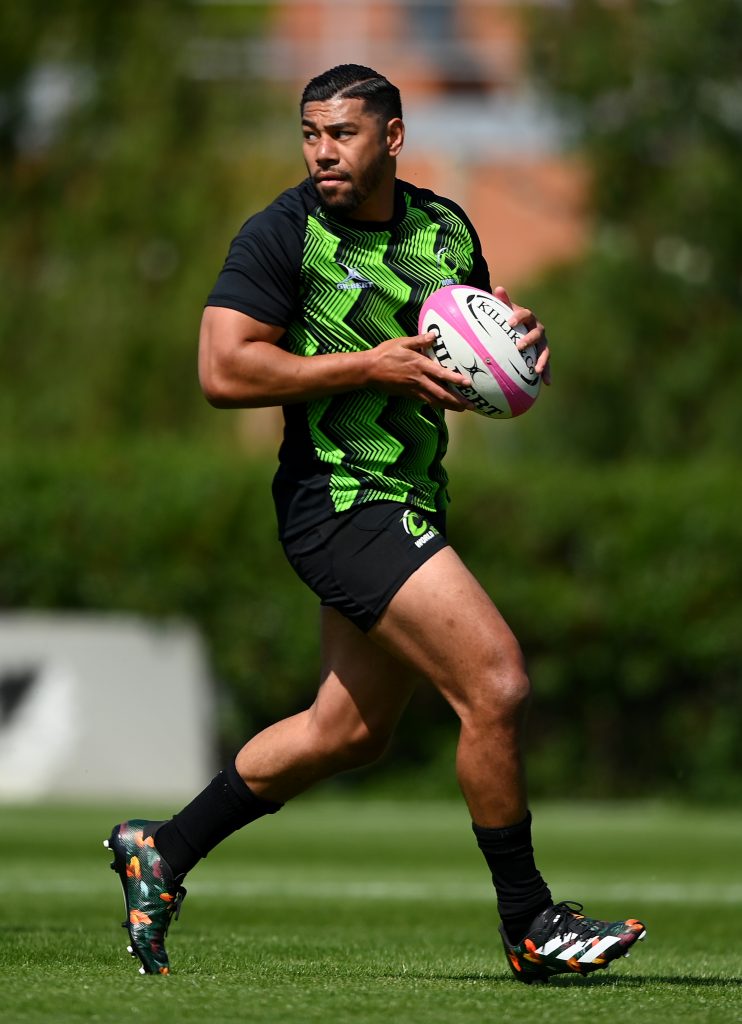 Ever wondered what the name "Puma Ultra" really signifies? Well, it turns out, it's a world of high-performance possibilities waiting to explode onto the scene, and the Rugby World Cup is no exception!
From lightning-fast acceleration to impeccable control and beyond, the Puma Ultra isn't just a boot; it's a symphony of capabilities tailor-made for the speed enthusiasts out there.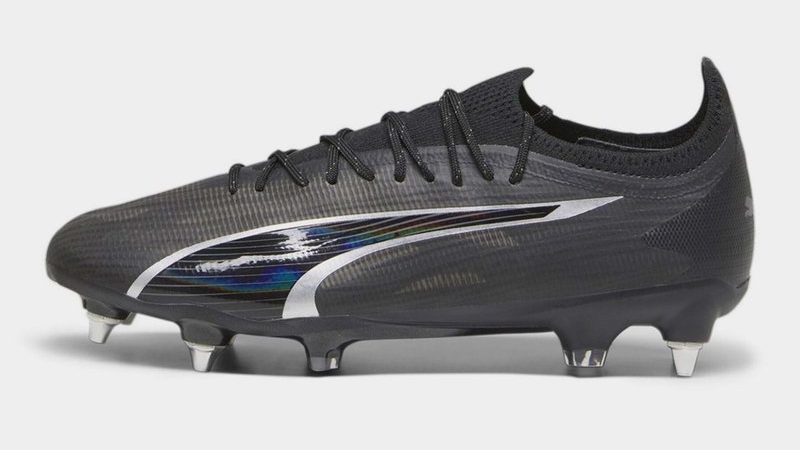 Equipped with Puma's pioneering ULTRAWEAVE technology, this speed boot boasts remarkable thermo-regulating properties, ensuring breathability and lightness that keeps you in the game even as the intensity rises and the sweat pours.
And here's the best part – the Puma Ultra isn't just about performance; it's a statement. If you thrive on agility, then the Puma Ultra is your ultimate destination!
Drop your thoughts in the comments about the freshest rugby boots and your predictions for this year's Rugby World Cup rising stars!
While you're at it, take a peek at our player breakout predictions for the RWC. Trust us, you won't want to pass this up!