Skip To: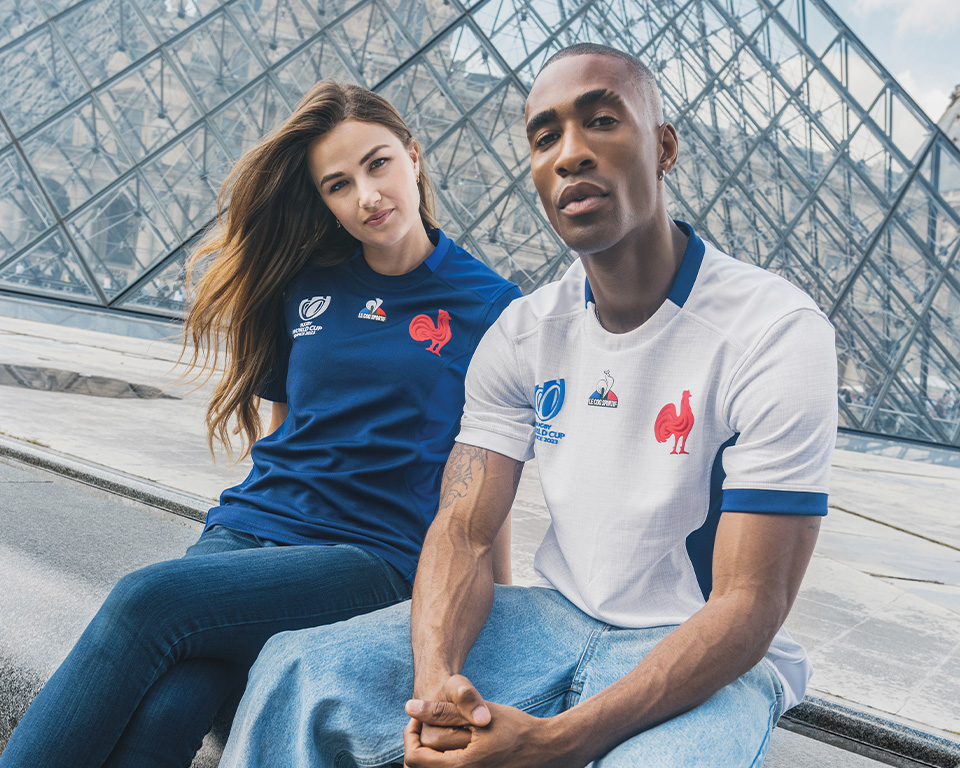 #1. England World Cup Home Shirt
Embrace the ultimate must-have for the Rugby World Cup – the authentic England home shirt, celebrating English rugby's spirit.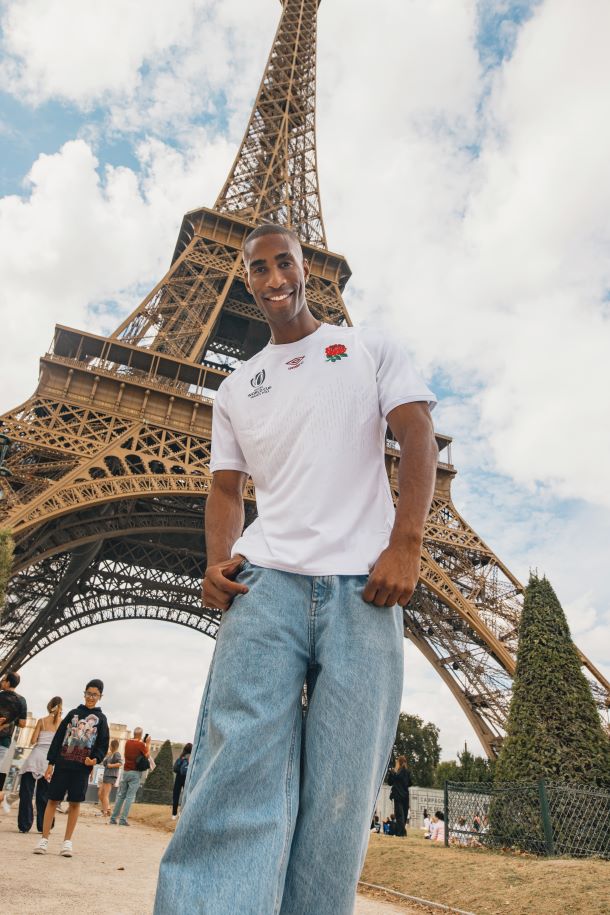 This shirt flawlessly weaves together tradition and modernity, creating a tribute to the sport's legacy while embracing its dynamic future. The regal design adds a touch of history of shirts gone-by, while the contoured anatomical knit panels empower players with strength on the field.
A must-have item for any England fan at this year's Rugby World Cup!
#2. England Alternate Replica Shirt
In situations where rugby jerseys could create confusion on the field, a team turns to their alternate kit. Take England, for instance – they're switching up the classic white and red for a sophisticated navy design. And guess what?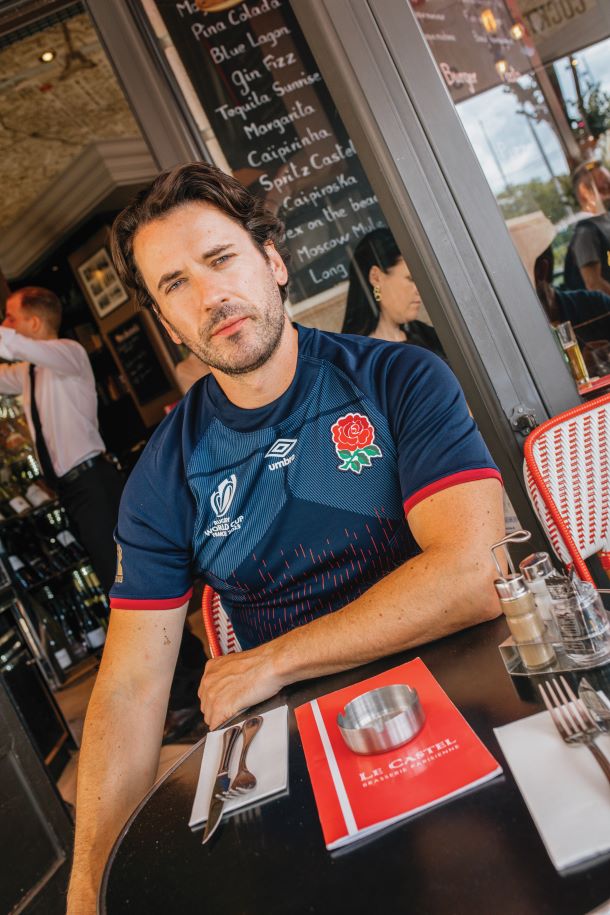 Thanks to innovative anatomical knit panels, this jersey ensures comfort and unrestricted movement, syncing seamlessly with your body's rhythm to boost power and performance.
Whether you're passionately cheering from the stands or delivering your best on the field, this jersey signifies dedication beyond mere clothing.
Let's not overlook its features – adorned with the tourney emblem, the iconic rose, and a stylish red stripe pattern across the chest. This and the home shirt are available below.
#3. Rugby World Cup 2023 Team Shirts
In anticipation of this year's Rugby World Cup, an array of inventive new shirt designs has hit the scene. From the understated silver ferns of the almighty All Blacks to Japan's daring red stripes, creativity is in full swing.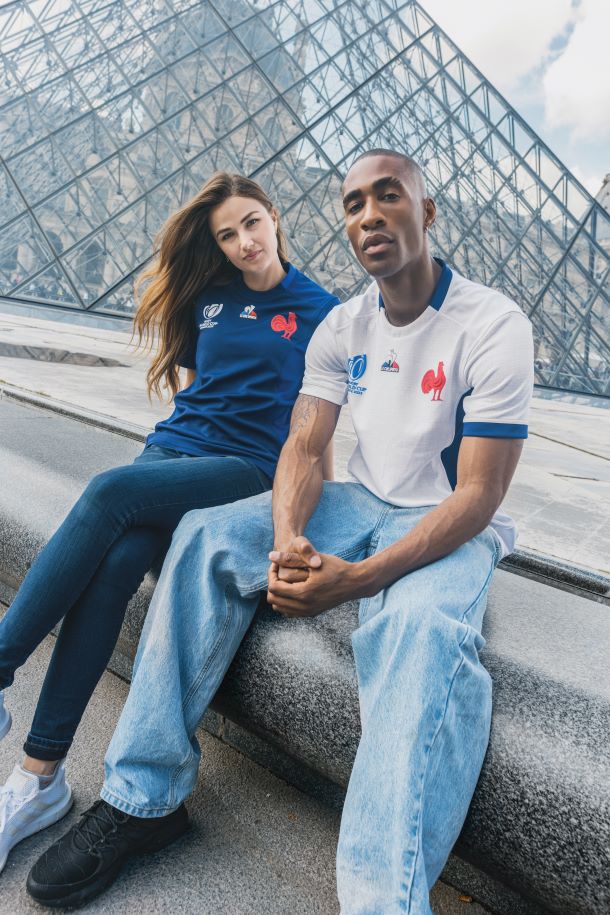 Whether you're devoted to your nation's colours or captivated by a specific motif, you'll find the jersey of every team at Lovell Rugby. You can even refine your search by exploring the collections categorized by each Pool!
Neat, right?
#4. Gilbert RWC Rugby Balls
Are you a Fly Half enthusiast? Here's your chance to fine-tune those conversions with the World Cup replica ball.
Showcasing official tournament colours from France 2023, this ball boasts the event mark and vibrant hues across two panels. Adding a touch of prestige, the iconic RWC Webb Ellis trophy icon graces both ends.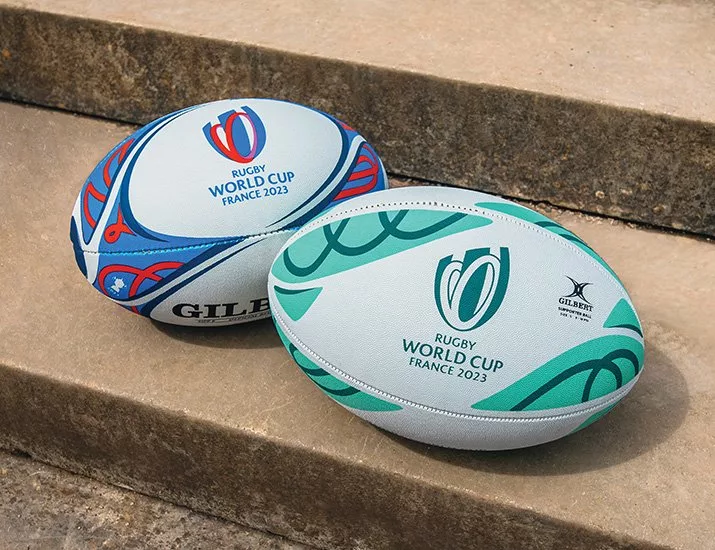 These RWC Replica Balls feature a grippy rubber compound surface, perfect for honing your skills at the local grounds. With a synthetic latex bladder for superior air retention and a 3 Ply backing material ensuring shape retention, it's more than just a ball – it's a memorabilia essential.
Experience the excitement of one of rugby's most anticipated years with the RWC 2023 Official Replica Ball!
#5. RWC 2023 Bobble Hat
It must be said, the Scotland World Cup home kit stands out as an absolute stunner!
Yet, it's not just the kit that stole our hearts – we've got a soft spot for the team's official accessories too, like this delightful bobble hat and scarf. Created by Macron, these additions flaunt a sleek black backdrop adorned with a subtle grey tartan motif.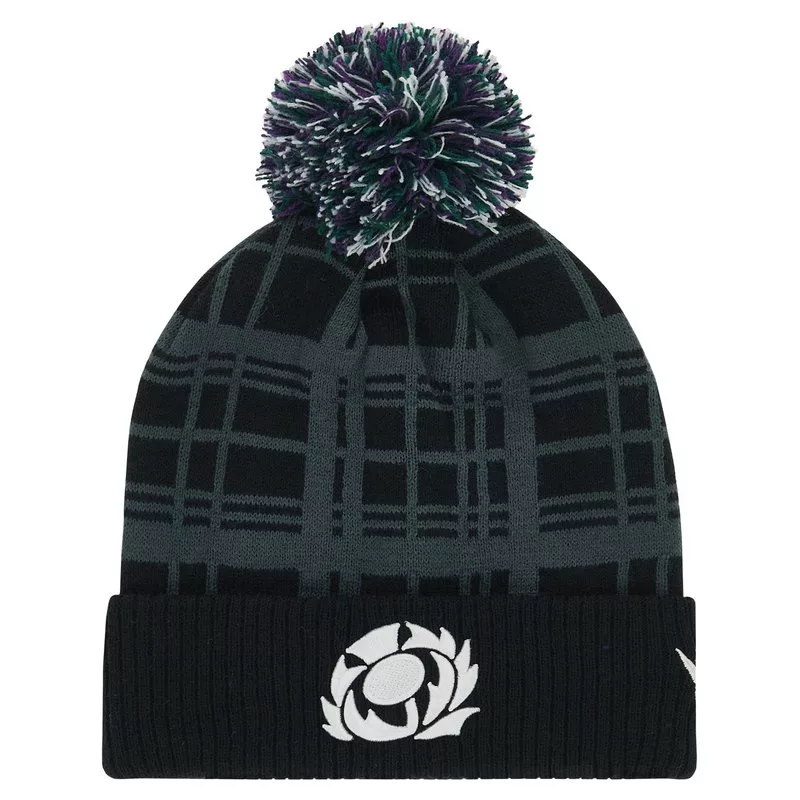 And just in case there's any doubt about your allegiance, the Scotland rugby logo takes pride of place at the very centre.
#6. RWC 2023 Scotland Rugby Scarf
Like the hat? Then get ready to fall head over heels for the scarf – it's a natural choice with that captivating tartan pattern!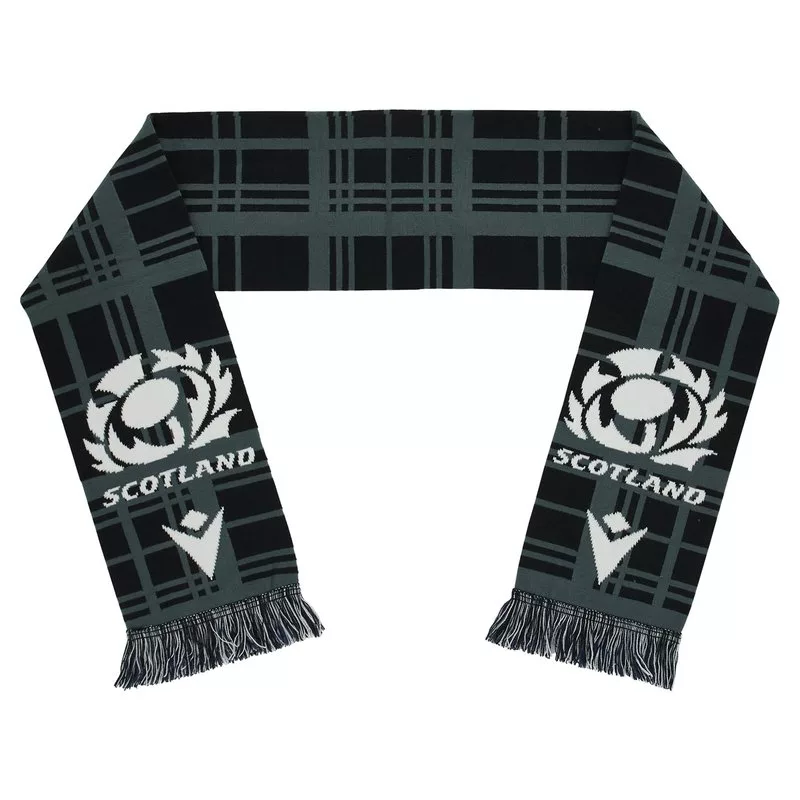 Combine it with the hat, Home Jersey, and shorts, and you're well on your way to becoming the ultimate supporter who proudly wears their passion for the sport!
#7. Rugby World Cup 2023 Rain Jacket
With the World Cup entering October, it's clear that staying cosy when the weather gets chilly is essential!
While we're confident your sports enthusiasm won't waver as you root for your team, being prepared is key.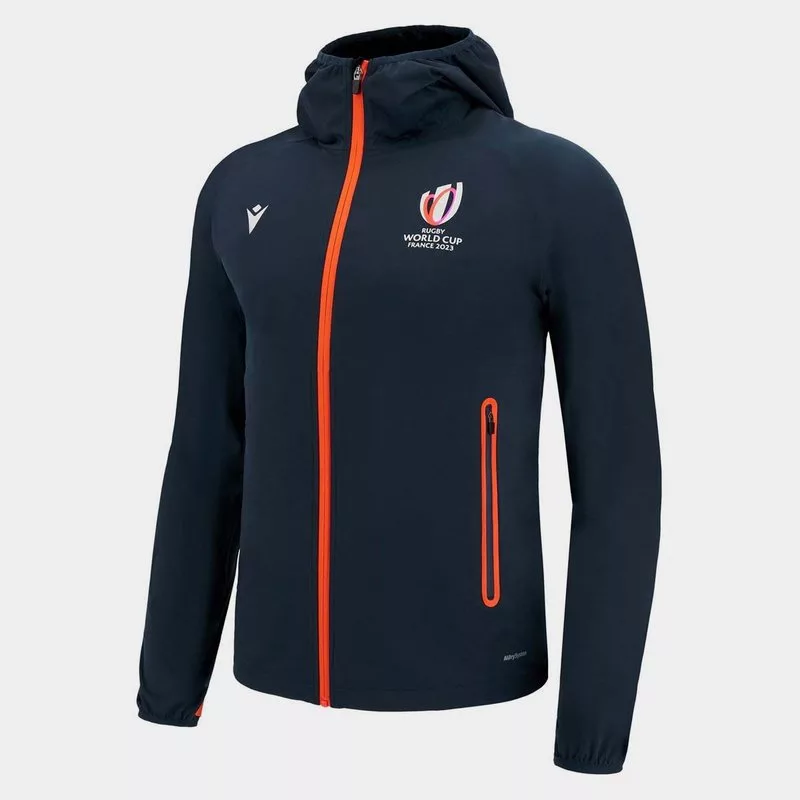 Why not tackle the weather with flair by wearing the iconic Webb Ellis trophy proudly on your chest? After all, style and support go hand in hand!
#8. Official 2023 RWC Stadium T-Shirt
Included in the official World Cup collection, you have the opportunity to purchase stadium-themed T-shirts for every French venue.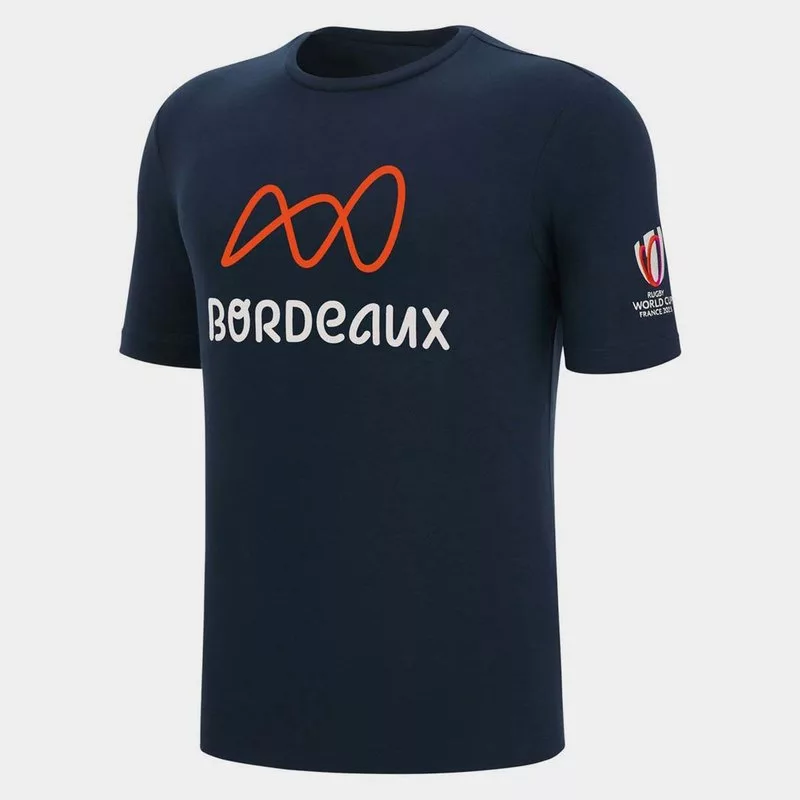 With nine cities hosting this year's tournament – think Paris, Bordeaux, and Lille – each shirt showcases an exclusive design embodying its respective location.
Whether you're gearing up for a match or harboring a fondness for a specific French city, these shirts deserve your attention.
#9. Macron RWC 2023 Adults Backpack
Prepare to dominate the scene, and do it with flair. Embrace the Rugby World Cup France 2023 rucksack – an emblem of style and sport. Proudly showcasing the event logo on the front alongside the Macron logo, it's a fusion of function and fashion.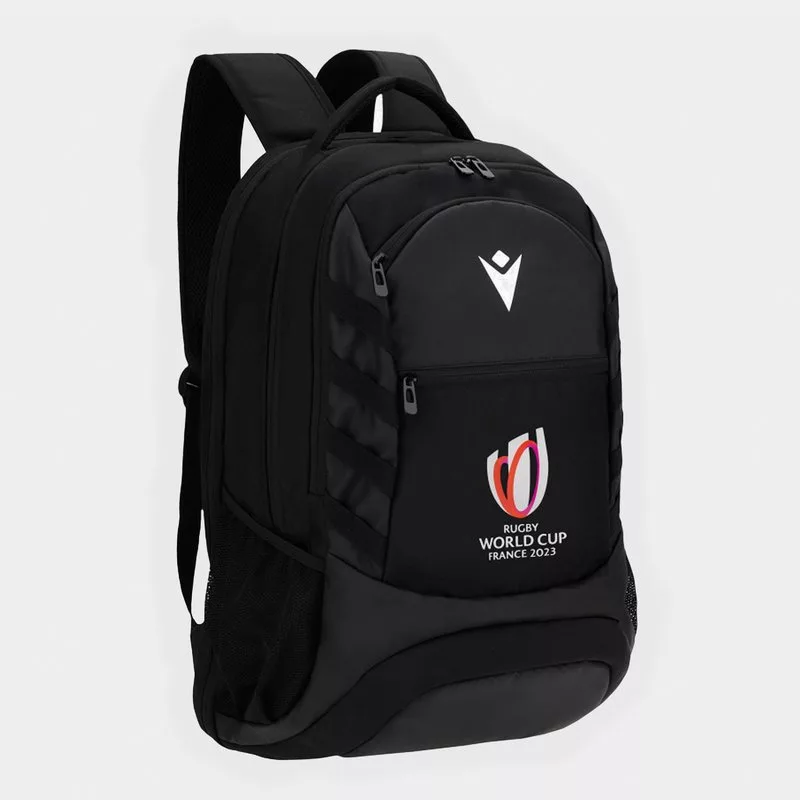 Macron, the Official Sports Apparel Partner, extends its influence across the entire merchandise range for the much-awaited Rugby World Cup 2023 in France. From backpacks to beyond, this collaboration promises nothing less than excellence.
Like what you see? You can find all the latest Rugby World Cup shirts, replica balls, supporters' clothing, and accessories at Lovell-Rugby.co.uk
In the meantime, why not check out our pick of The Best Rugby World Cup Shirts (So Far) or our predictions on the Top 5 Players to Watch at The RWC? You won't want to miss this!