Their quality and value for money have always been top-class, not to mention the Kiwi brand is just about the most credible in the rugby business. But the elite professionals of the game have always tended to wear boots from other brands, the sportswear giants, presumably because they're able to offer more lucrative deals to players.
But Canterbury has turned a big corner with the release of their first premium boot – the Phoenix Genesis Elite.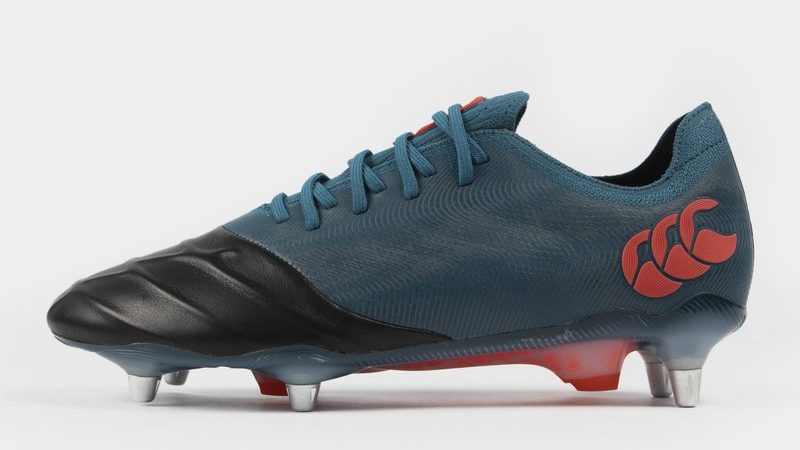 It'd be fascinating to see how the three English blokes who'd settled in New Zealand and established the brand in 1904 would react to the new flagship boot, packed with 21st-century tech.
The company has come a long way since the early days of designing and manufacturing basic lifestyle garments, to outfitting the New Zealand and Australian militaries throughout the First World War.
For 75 years, they supplied their home nation, the All Blacks, with their famous kits. It's safe to say they've forged a dominant path in the market and are the real OG of rugby retailers.
Synthesized for Strength
Crafted from ultra-hard-wearing materials that can withstand the rigours of modern rugby, the new premium silo complements any player's game, regardless of their position or attributes.
It's a hybrid silo striking a perfect middle-ground between a back's and forward's boot. The forefoot combines supple premium leather with a knitted upper reinforced with Vaposkin – a fancy and tough new textile. What sets the Phoneix Gen apart is the all-new lightweight 6-studded outsole which uses biobased, Pebax® Powered composite materials for ultimate flex, traction and responsiveness.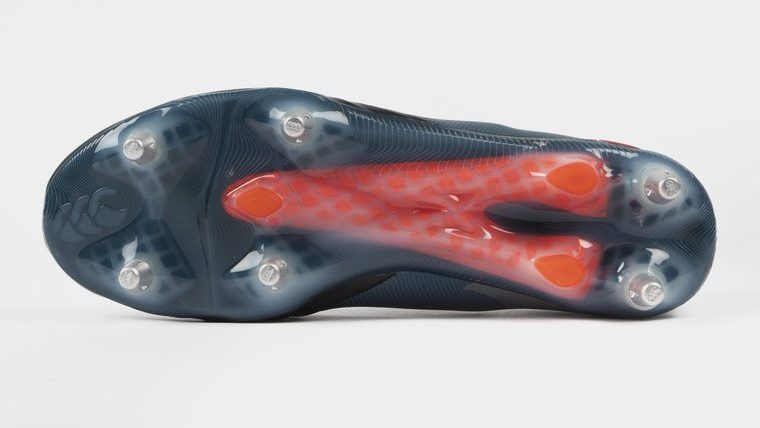 Take your pick from two suave colourways- all black or blue and black uppers. Straddling the bluish-grey outsole on both pairs is a lava red-speckled component called FLIGHTBEAM, inspired by a bird's wishbone.
Developing the Phoenix Genesis
They're the ideal wheel of choice for a world-class back-row. So, it should come as no surprise that brand ambassador and Welsh international flanker Justin Tipuric had a part to play in developing the boot.
Sharing his thoughts on the Phoenix boot, the British and Irish Lion said:
"I know just how important it is to have boots that enhance your game and don't hold you back, which is why I've worked closely with Canterbury to help create a boot that I would wear on pitch myself so that players of all levels can have confidence in their boots in every situation."

"I've worked closely with Canterbury to help create a boot that I would wear on pitch myself".

Justin Tipuric on the Canterbury Phoenix Genesis Elite
The Osprey openside has endured plenty of time away from the pitch, having been sidelined for over a year after his seemingly innocuous shoulder injury against Japan at Murrayfield in June 2021. What turned out to be a shattered scapula (the type unheard of before in rugby) meant some of Tipuric's time could be spent investing his considerable expertise with Canterbury on what makes a good rugby boot.
And he wasn't the only cog in the wheel. Active and ex-players and professionals across the rugby pyramid pitched in with extensive, rigorous testing to contribute toward Canterbury's efforts in creating the Phoenix Genesis Elite.
Together as a team, they've gone beyond making a 'good rugby boot'. They've been making those for decades. Now, Canterbury can proudly claim they make the best all-around rugby boot money can buy.
Expect Tipuric to take to the field on his long-awaited return next season wearing his new Phoenix Genesis Elite.
Unsure if the Phoenix Genesis Elite is the right boot for you? We discuss the process behind ensuring you select the right boot for your playing style every time. Read Now.