The 2023 Six Nations Championship has arrived. Here at The Full 80 we've compiled a comprehensive list of key players set to break out in the coming weeks.
So, fellow rugby enthusiasts, keep your eyes peeled, you won't want to miss this!
#1. Ollie Hassell-Collins (England)
Our first contender… Ollie Hassell-Collins.
Standing tall at 6ft 4, the 24-year-old London Irish Winger has been cooking up quite the storm since his first call-up to the senior squad by ex-England coach, Eddie Jones back in June 2021.
Used often in the majority of attacking set-ups, the young rugby prodigy has evidenced clear signs of improvement following his involvement in the Gallagher Premiership this season.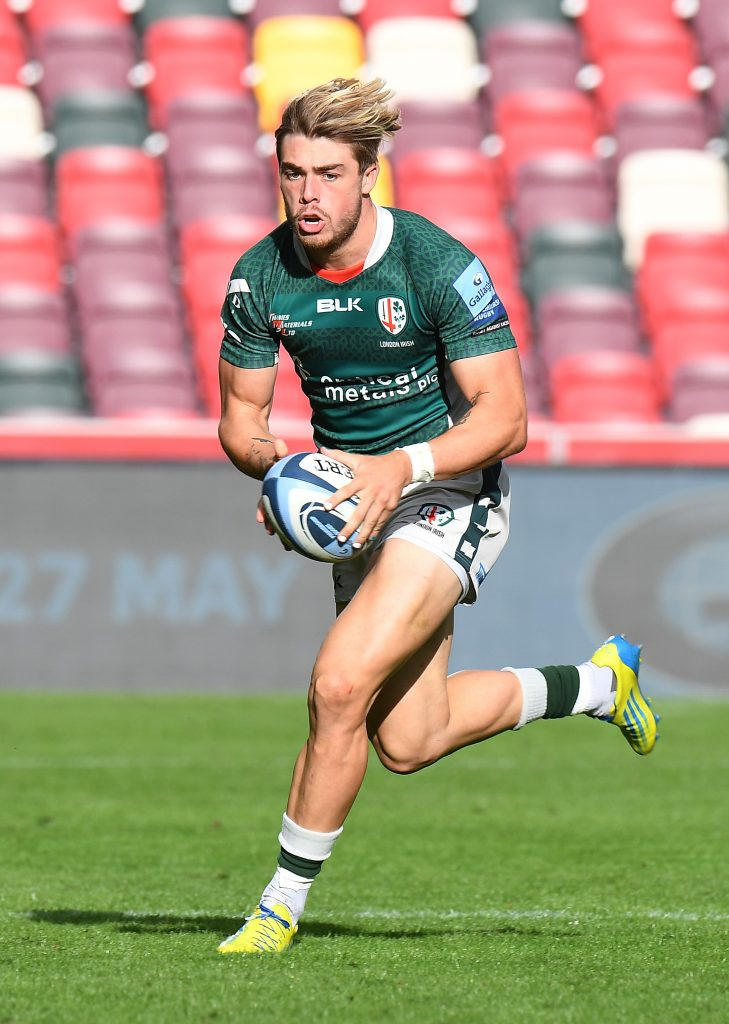 With a record of 8 tries (the joint third-highest Try scorer in the Premiership this season) and a total distance of 697m travelled with the ball (the fourth highest for recorded meters in the Premiership), Hassell-Collins is shaping up to be a serious contender in helping to lead England to victory.
Just look at his sensational solo try scored from inside his own half against Leicester Tigers back in November '22:
In reflecting on upcoming England star's performance on the pitch, England Coach, Steve Borthwick comments on the player:
"He's a big, powerful winger"

"He runs fast, over 10 metres per second, and has a really good left foot. He's very tall, he's great in the air and he defends well- but his absolute super-strength is ball in hand. When he runs he has the ability to take them on the outside and then cut inside. He can go both ways and I think that's a great strength'

Borthwick on Hassell-Collins
A tremendous sentiment to one of the most exciting player's set to break out this season!
#2. Cian Prendergast (Ireland)
At number two, we've got Ireland's 22-year-old, 6ft4 Cian Prendergast.
Named the 'Development Player' in last year's Six Nations Championship, the Irish player is set to showcase his skills to the world for a second time at the Six Nations this year.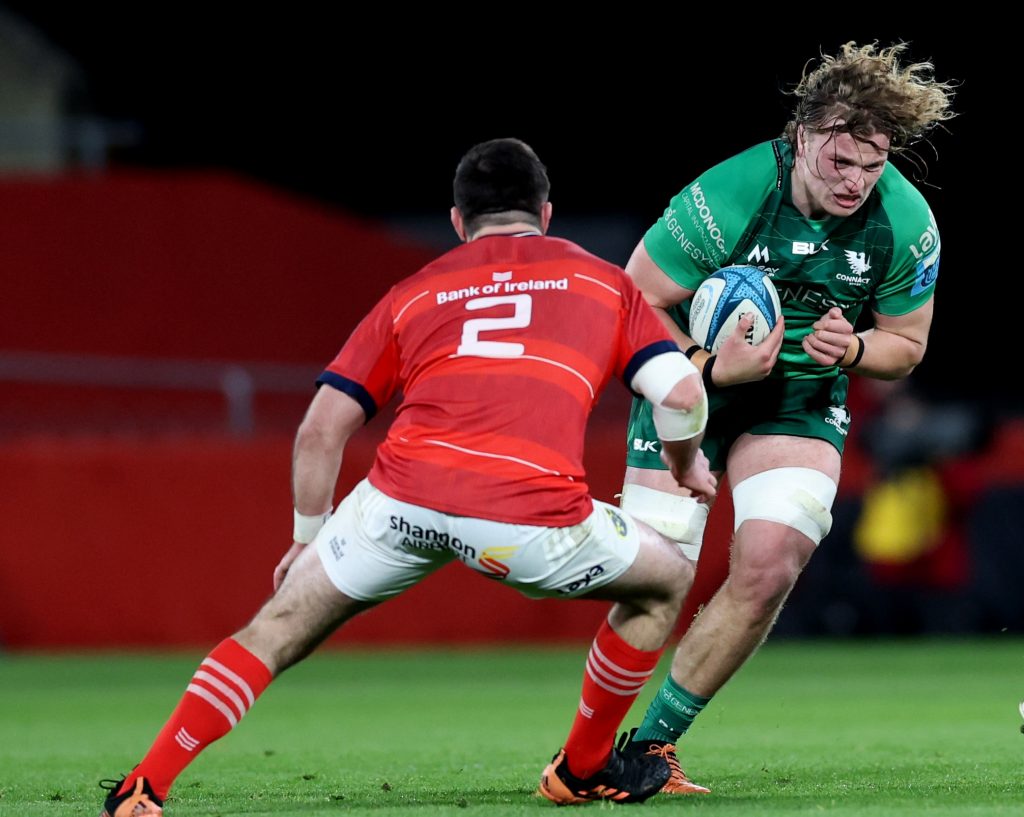 Most commonly used as a Flanker, but also more than capable of sitting in at a number 9, the Irish player is known for his ability to utilize the wider channels to help carry his team forward.
Bringing more than just muscle, Owen Farrell recently awarded the player his first cap against Fiji back in November after featuring as a second-half replacement in Ireland's 35-17 win over Fiji.
Having signed a contract with Connacht to play in the third row for the next three seasons, and now called up to showcase his potential in his second Six Nations Championship, all eyes will be on Prendergast's potential to bring it home for Ireland.
Besides, if club Captain Jarrad Butler's reflection on the player's performance continues to ring true, then Prendergast could be just what Ireland needs to secure themselves as victors:
"On the field Cian is reliable and nails his detail, but his X-Factor, in my opinion, is his will to do whatever he can to help the team win. He will do the dog work for 80 minutes with a smile on his face if that's what's needed"
Just look at the dedication he displayed against rival Benetton last year:
#3. Jordan Joseph (France)
Standing at 6ft 2, France's 22-year-old Jordan Joseph will certainly be one to watch in the coming weeks…
Having shown immense potential since France's prodigy won a World Rugby Under-20s title at just the age of 17, Joseph could be in the running to receive his first cap from the bench after being called up to play in France's back row.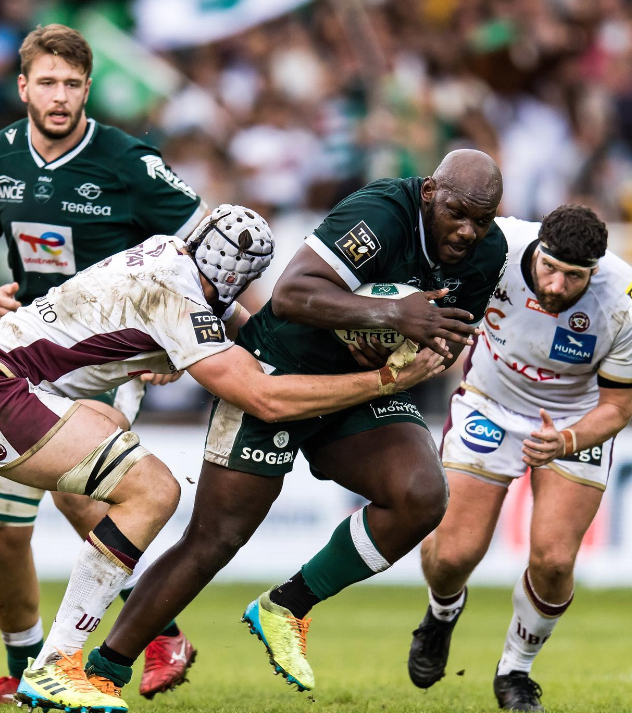 Currently on loan at Pau from Racing '92, there are talks from Midi Olympique that Joseph could be set to sign a permanent contract with Pau – an outcome highly probable when considering his current contract is set to expire by the end of the next season.
Occupying the position of Number 8 (Third-row Forward), Joseph has recently shown his unwavering potential in previous games. In particular, the Top 14 match between Pau and La Rochelle last October that saw the Forward score a key try for the team, resulting in a phenomenal 38-21 win Away to La Rochelle.
With the Six Nations Championship soon set to commence, could Jordan Joseph be France's beacon of hope?
One thing's for sure, you can expect the number 8 to become one of the key attractions on the transfer market in the coming weeks.
#4. Luca Rizzoli (Italy)
Front Row sensation, Luca Rizzoli is a serious contender in becoming one of the many players set to showcase to the world their true potential and break out at the Six Nations this year.
Born in 2002, the Rome-born player stands at 5ft 10 and is known amongst players and fans to be the standout name among uncapped Rugby stars.
Known best for being in the Front Row for Zebre Parma following his signing to the team in May 2022 ahead of the United Rugby Championship, the Italian sensation is one of three uncapped front-row options included in the squad this year.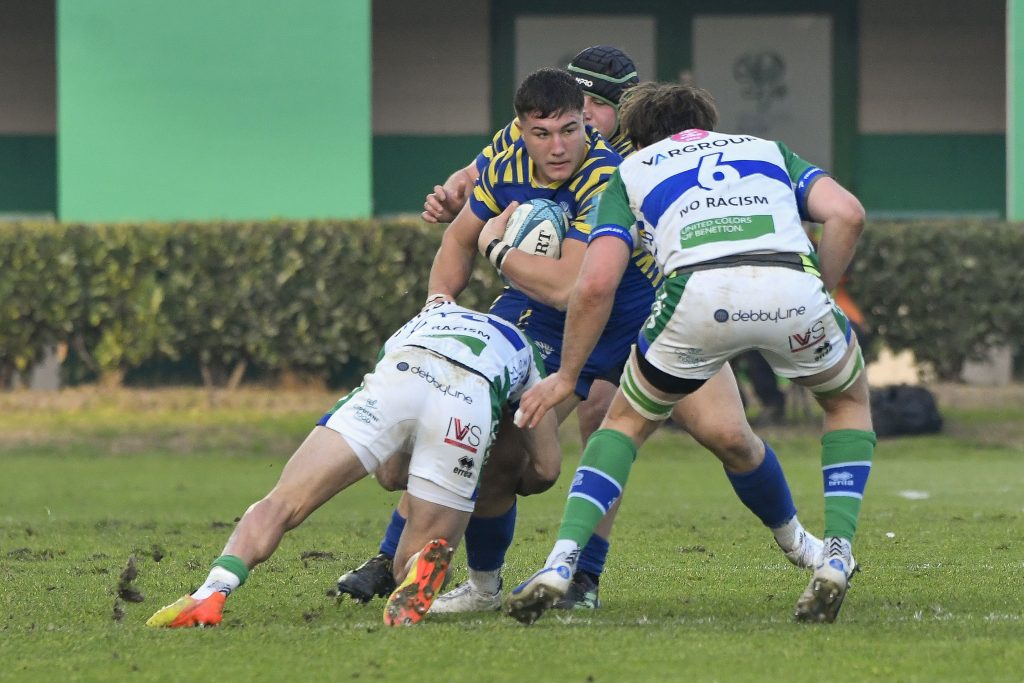 Regarded as the "go-to" ball carrier for Italy, the 20-year-old exhibited unrivalled dedication to the sport during the Under 20s Six Nations Summer series last year as Italy finished third on home ground.
Brushing off anyone and everyone in his path, it came as no surprise that the star was rewarded for his age-group exploits for his club debut in the United Rugby Championship this season.
Just look at his performance in securing a 50:22 against Munster:
Sensational!
#5. Joe Hawkins (Wales)
The player with Rugby in his DNA – 20 year old Welsh Centre, Joe Hawkins.
Plucked from the same family tree as the ex Scrum Half for Swansea, Dan Hawkins, alongside ex Centre player for Aberavon, David Hawkins, it comes as no surprise that the Welsh centre shares the shame passion and dedication to the game.
Beginning his career in Potardawe RFC as a youth player before advancing to Ospreys Academy in 2019, Hawkins has since made quite the name for himself since his inception into the rugby world.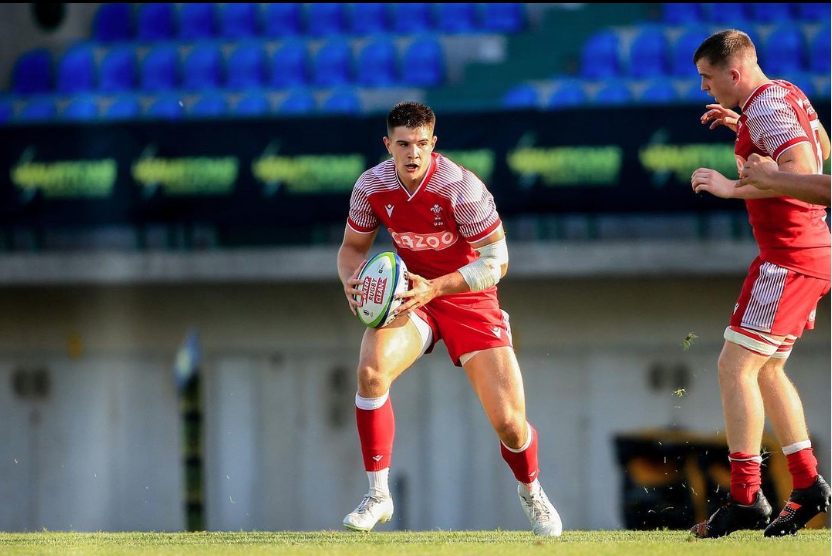 Named Captain for the 2022 U20 Summer Series, the Welsh Dragon demonstrated unrivalled dedication to his team in converting a late penalty from 45 metres in the final 5 minutes of the game against Italy that secured his side a phenomenal win of 23-20 to Wales, taking his team to the final against South Africa.
Not only this, but the player has since also shown great sportsmanship and comradery with his fellow dragons.
Check out his inspirational speech to his team from July 6th 2022 after securing a phenomenal win against Italy in the Summer Series:
True leadership if we ever saw it!
Since showcasing his sheer talent to the world for the U20s, Hawkins made his international debut for Wales back in November 2022, where he started against Australia as an Inside Centre.
In reviewing predictions on how Hawkins will fare in the future, will the Six Nations be a success for the player?
Osprey's Coach, Toby Booth thinks it likely however reflects:
"It'll be how we manage him. I don't mean in minutes, but in relation to giving him enough challenge, enough support and enough recovery because he's a special talent, for sure"
We can't wait to see if Booth's training pays off!
#6. Ollie Smith (Scotland)
Last, but certainly not least, we have Scotland's Full Back – Ollie Smith.
First showcasing his rugby prowess in joining the Glasgow Warriors as a Stage 3 Fosroc Scottish Rugby Academy player in 2018, Smith has since come a long way to secure his stardom and is one to watch as the Six Nations go underway.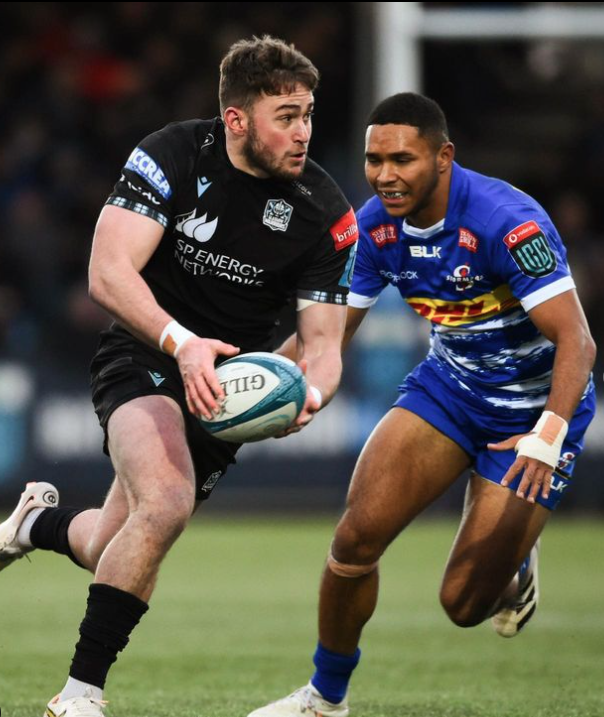 In 2021 Smith first made his Glasgow Warriors debut against Edinburgh, and has since made 25 appearances for the team, 19 starts and secured 30 points , 6 of which have been tries for the team. An impressive feat!
Fast forward to 2023 and Smith has since bolstered in the ranks. Not only did the full-back receive his first Scotland call-up in the 2022 Six Nations Championship, but he was also capped by Scotland A later in the year on their Summer tour against Chile.
Not only this, but Smith also went on to secure his first international cap for Scotland in the 3rd test match against Argentina on 16th July 2022, and even bagged Glasgow Warrior's 'Young Player of the Season' award following a sensational breakthrough campaign with the Warriors last season.
Check out Ollie Smith receiving his first International Cap below:
Will Ollie Smith pull out all the stops to put one past England's defenses on February 4th? If his current record is anything to go by, it's looking likely!
Agree with our predictions? Perhaps you've got your sights set on a particular player of your own to break out at the Six Nations Championship this year? Let us know in the comments your thoughts- we'd love to hear from you!
In the meantime, why not check out our predictions for the Six Nations Championship aswell as standout players right here. You won't want to miss this!