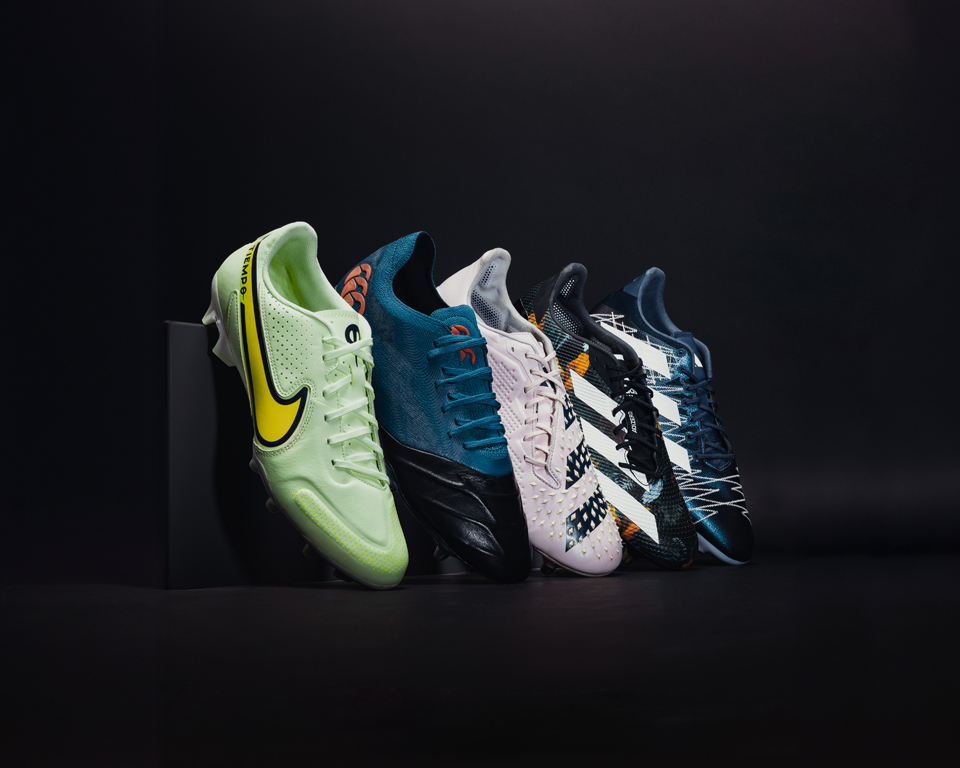 Know Your Position
Whether you're a heavy Forward, mobile Forward, fast Back or kicking Back, there is a specific category of boots designed for each playing position.
As each position requires different playing styles, you'll want to get clued up on which boot is which so you can take your playmaking to the next level!
Find out which boots you should wear for your next game by selecting your position below.
#1. Front Row
First off, we have Forward-based boots.
Let's take the highly popular adidas Kakari Z.1 Rugby Boots as a prime example of a boot made for Forwards.
Housing an interchangeable 8-stud soleplate configuration, Front Row boots are made for gaining traction in key contact areas, especially in the scrum in the Front Row.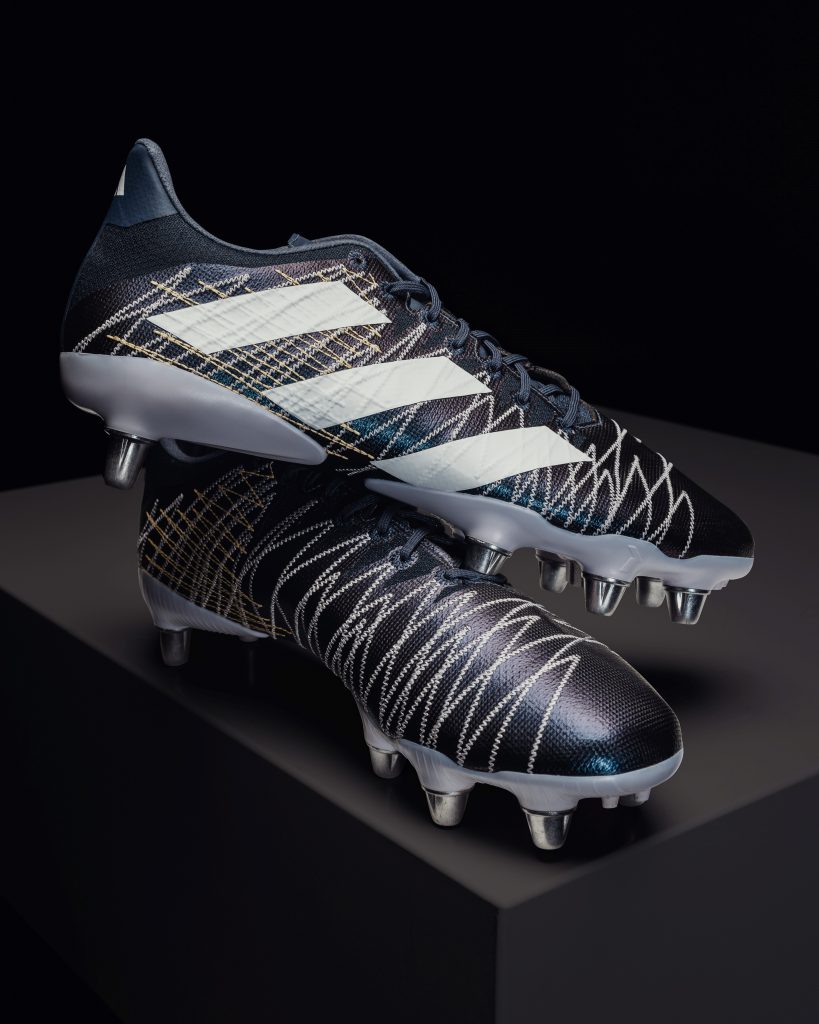 Not only this, but Front Row boots come complete with a stiff soleplate, so that when you're pushing off there is no energy lost, allowing the player to access as much power as possible.
Finally, the upper is comprised of a thick layer of material to protect key contact areas.
#2. Second Row/Back Row
If you're a Second Row/Back Row player you'll likely prefer a slightly different option.
Let's take the Canterbury Phoenix Genesis Elite as a classic example of a Second/Back Row boot.
A Forward boot in nature, the Genesis Elite provides the sweet spot for Second Row players as it offers greater mobility thanks to the boot construction, with a lighter option of a synthetic midfoot and heel area to reduce the weight but still offers leather toe box protection.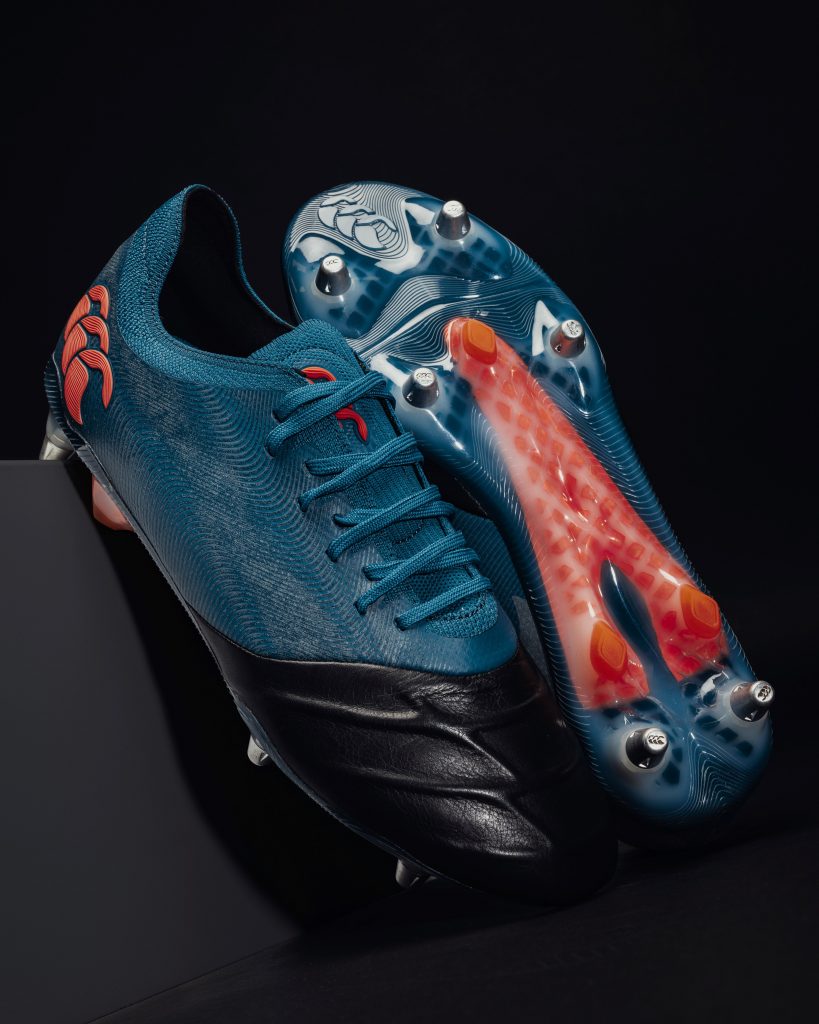 The result? Players will benefit from greater comfort when covering all those meters in the Back Row, whilst the flight beam soleplate provides traction in the contact area to give you a firm and rigid surface to push off.
Whilst not as strong as the 8 stud configuration of a Front Row boot such as the Kakari above, the Phoenix Elite offers more traction than a Back's boot alternative.
For a boot that provides protection without weighing you down, look no further than the Canterbury Phoenix Genesis Elite!
#3. Inside Back
Next up, we have the Inside Back category.
As an Inside Back, it's undeniable that kicking will be a major part of your game.
The adidas Predator Malice is an excellent example of an Inside Back boot and features unique rubberized diamond detailing on a large surface area and an asymmetric lacing system to give you optimum clearance on the ball, making it ideal for drop-kicks, punts and place-kicks.
Where the Forward boots we discussed previously aren't designed for kicking, the Predator Malice has been created specifically for that purpose.
To the soleplate, Inside Backs are likely to find a stud configuration tailored towards gaining momentum on the pitch.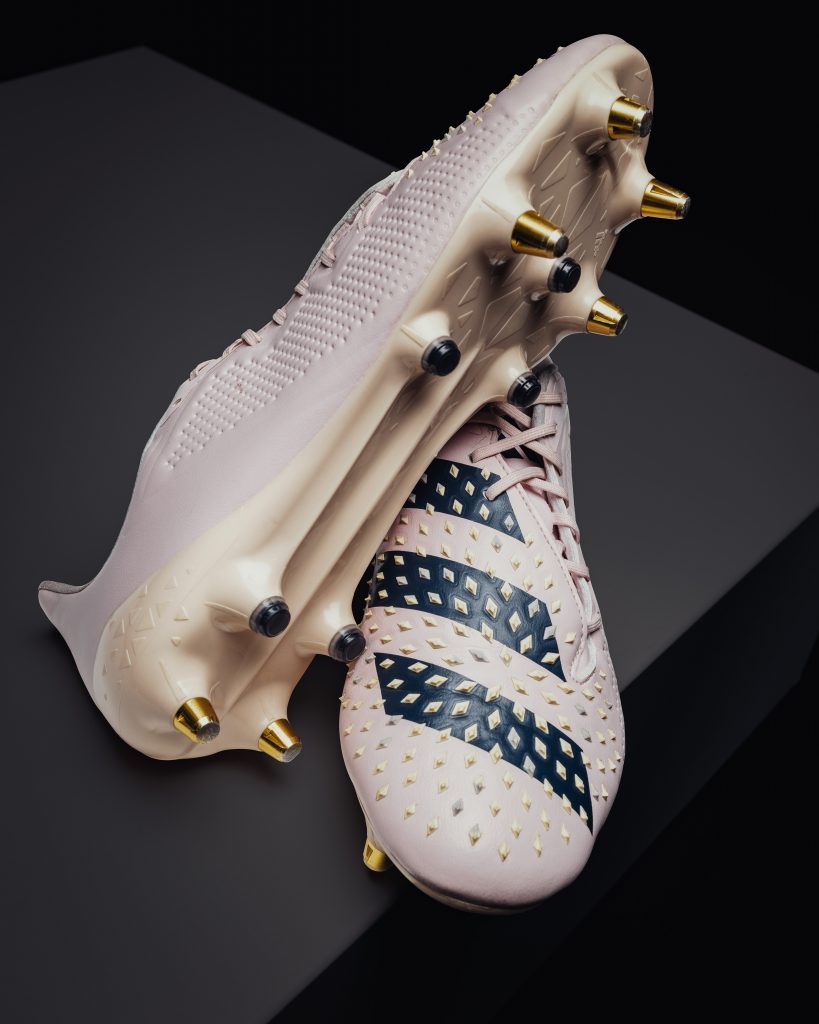 Fewer studs mean less weight and allow you to move freely. Conical studs such as those featured on the Predator Malice allow you to be more agile in tight turning spaces when you're trying to overcome defenders with your footwork.
To maintain its lightweight profile, the materials used are thinner than those of Forward and Second Row boots so whilst you don't have as much protection, if you're an Inside Back you're less likely to find yourself in those contact areas.
Alternative Inside Back Boots
An alternative boot for an Inside Back that provides a different kicking surface is the Nike Tiempo Legend.
Considered by players to be a very versatile boot, the leather construction of the Tiempo Legend means you can see some players in the Front Row wearing these because of the added protection it provides, however it's ideal for Fly-Halfs due to the cushioned feel of the ball upon impact.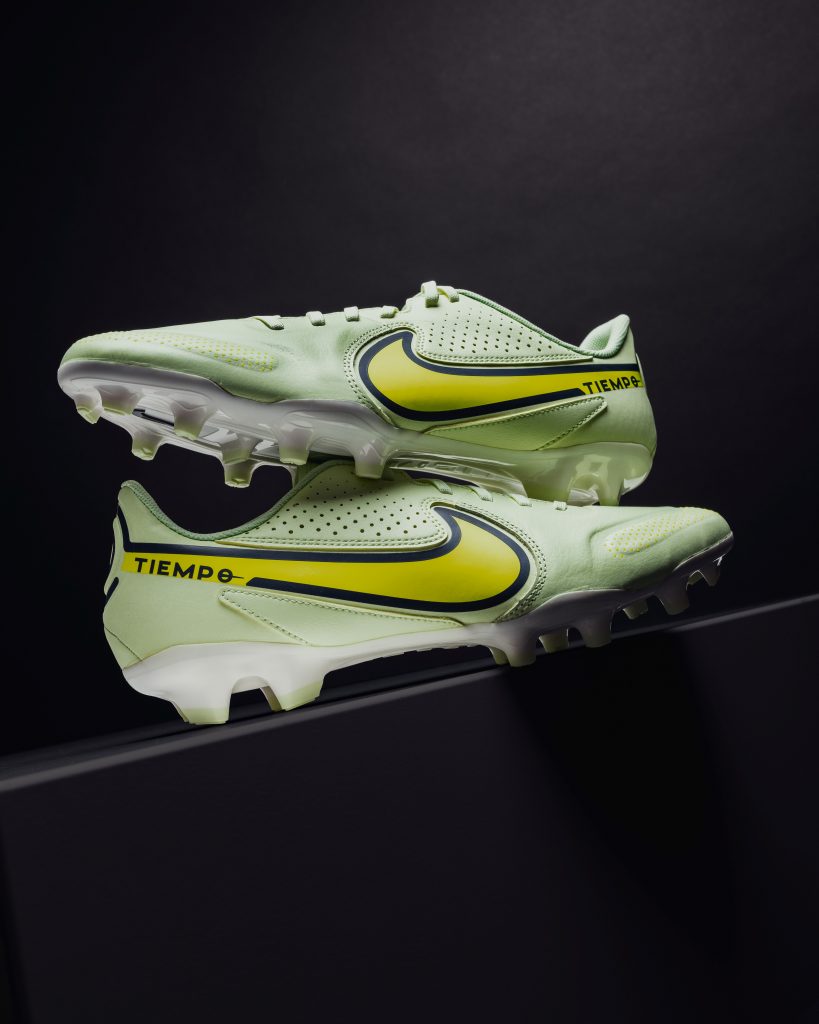 The leather is also flexible and adapts to your foot over time, making it a highly versatile boot that delivers exceptional comfort no matter which position you play.
#4. Outside Backs
Lastly, we have Outside Backs.
Boots for the Outside Backs all share one thing in common- speed.
Due to their light weight and aggressive stud patterns, boots such as the Mizuno Morelia Elite 3 and the adidas Adizero RS7 are perfect for helping you in those wider spaces, whether accelerating, decelerating or changing directions, making it more responsive whilst giving you the edge in those wider channels.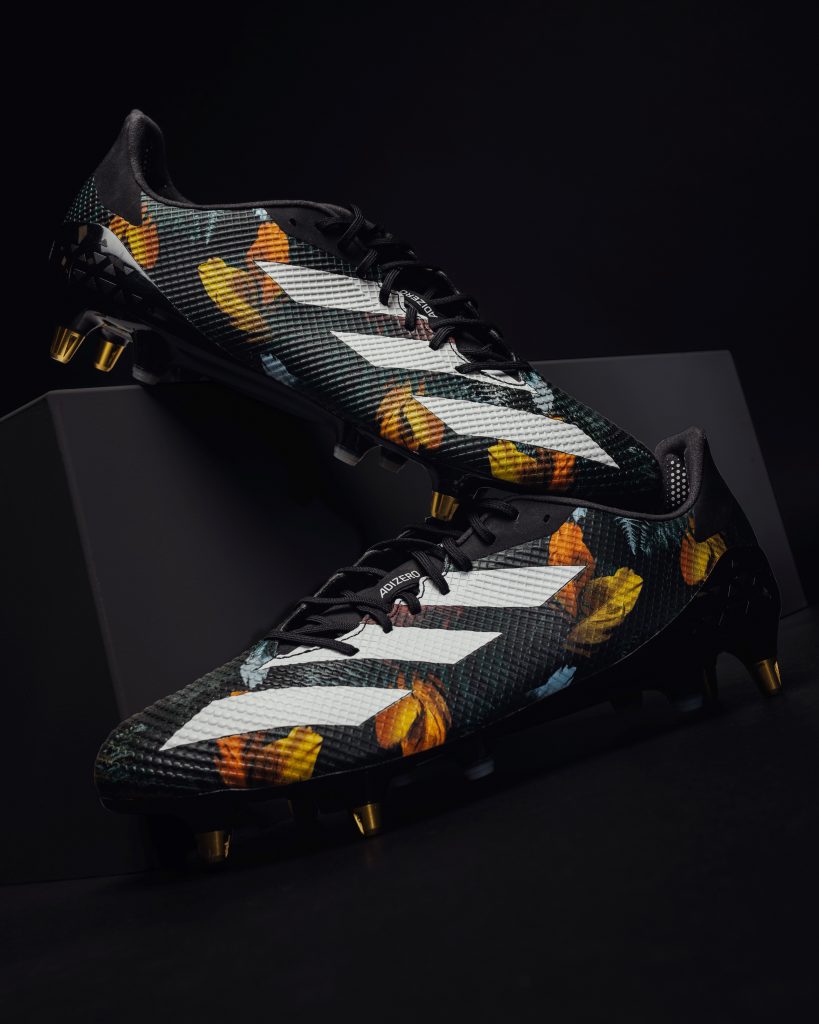 The predominant focus for outside backs boots is to help you become faster, quicker and more agile.
Rugby Boot Recap
Check out our in depth review of the best boots for your preferred playing position below!
In the meantime, be sure to let us know which boots you're planning on taking to the pitch, we'd love to hear from you! Stay in the loop with The Full 80.