Let's be honest, you're not going to get very far without your boots. That is unless you decide to rock up barefoot to your next training session, but we wouldn't exactly recommend it…
All joking aside, if you're as serious about rugby as we are, then you'll want kit yourself out with boots that heighten your playmaking, not leave you stuck in the mud.
When it comes to playing on the pitch, it's not always a case of 'One boot suits all'.
In fact, we'd recommend you take two: Soft-Ground and Firm Ground Rugby Boots.
When should I use Soft-Ground Rugby Boots?
Soft Ground rugby boots are tailored toward helping players gain traction on muddy pitches, where even the most saturated grass won't catch you slipping.
Ideal for the wetter periods of the year when pitches are soft, wet and muddy, the elongated studs of a soft-ground boot dig deep to promote optimal stability for the player.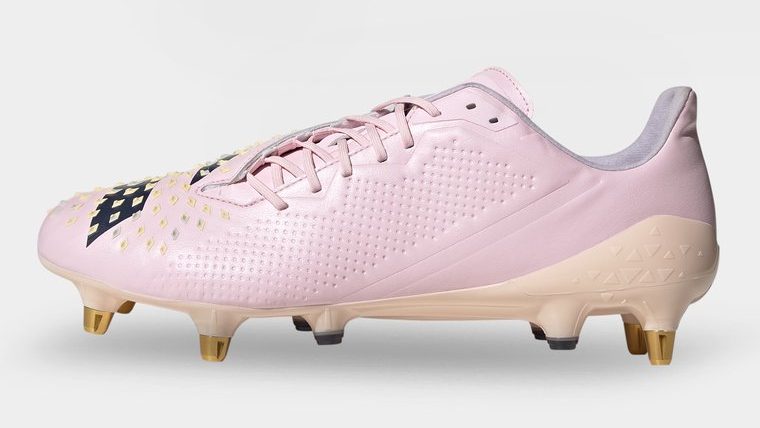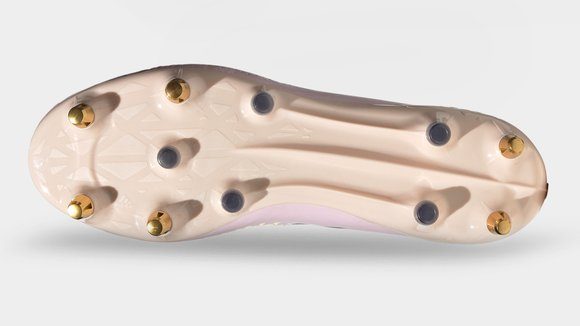 As a rule of thumb, the softer the surface, the longer the studs you'll need, so pay attention Forwards!
When Should I use Firm Ground Rugby Boots?
Firm Ground Rugby boots work slightly differently from their Soft-Ground counterparts…
Usually formed following freezing cold temperatures in winter or sweltering heat in the summer, FG Boots belong primarily out on firm natural grass surfaces.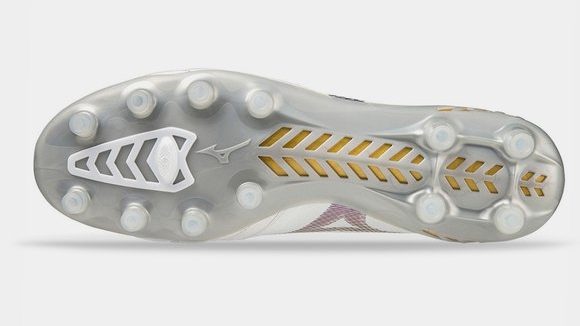 Designed to dig deep, bladed studs work to provide the player with greater points of contact between the bottom of their foot and the pitch. This increased surface area results in better traction for the player, making takeoff and rapid sprints a breeze.
Ideal for those cooler days out on the pitch, Base Layers, otherwise known as 'Underlayers', are a Rugby enthusiast's must-have item when taking to the pitch!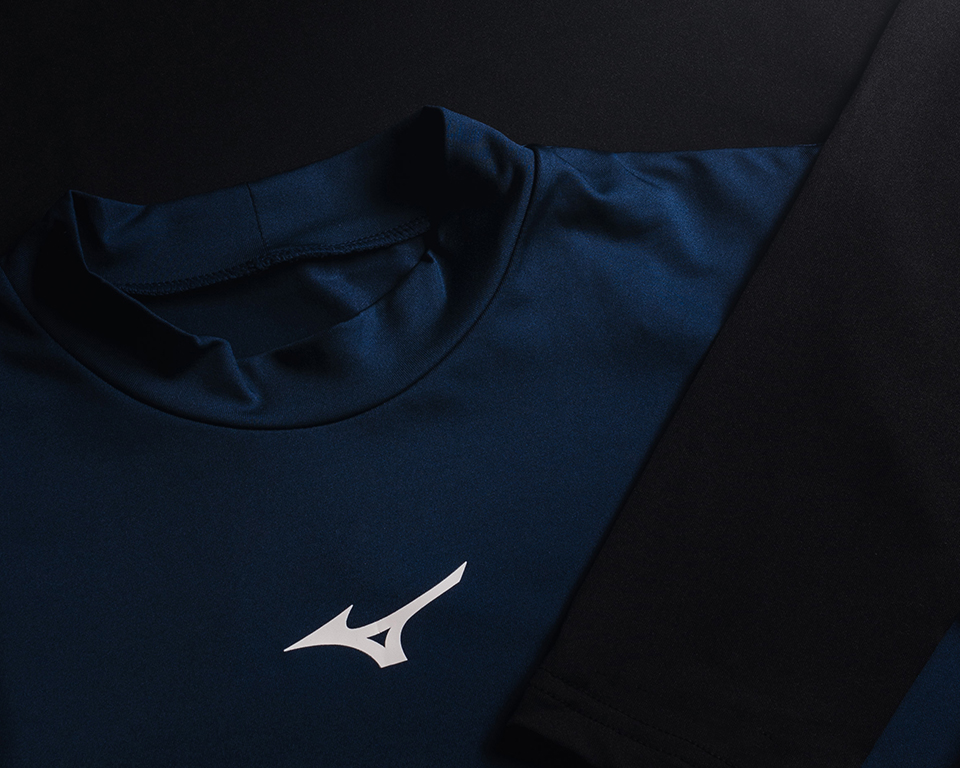 What are Base Layers used for?
Utilizing compression-like material, Base Layers sit underneath the Rugby Shirt/ Jersey of the player like a second skin to keep the player warm, whilst technologies such as Nike's Dri-Fit work to wick sweat away from the skin.
Rejoice! No matter how hard you train, your temperature will stay regulated.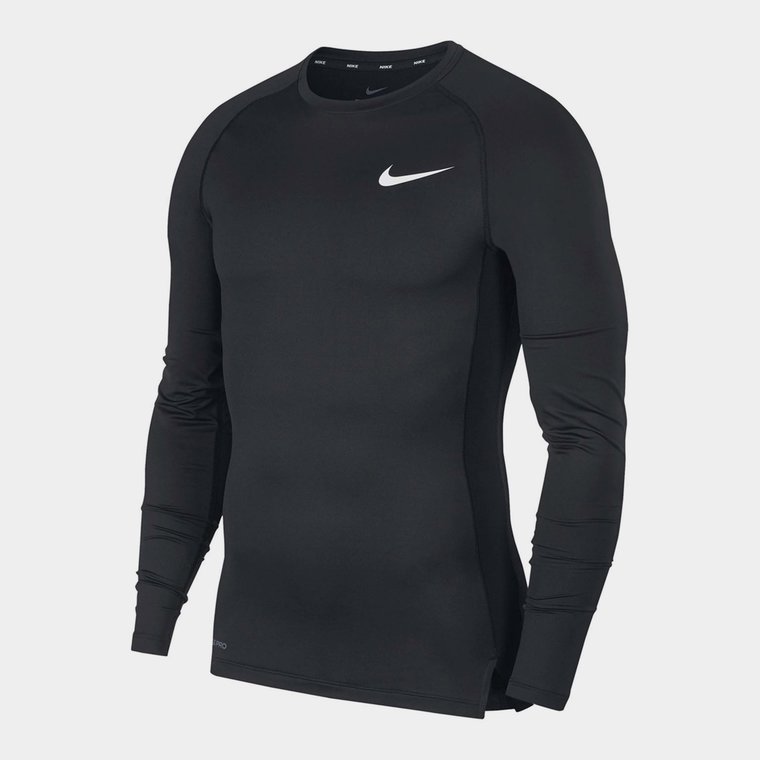 Lower-body Base Layers function very much the same, however provide the wearer with a tight compression feel on the upper leg and thigh to prevent the build-up of lactic acid in muscles that can cause them to cramp and make movement difficult.
If you're planning on engaging in the tight five anytime soon, we'd highly recommend having a pair of these handy! After all, Rugby requires a lot of leg work!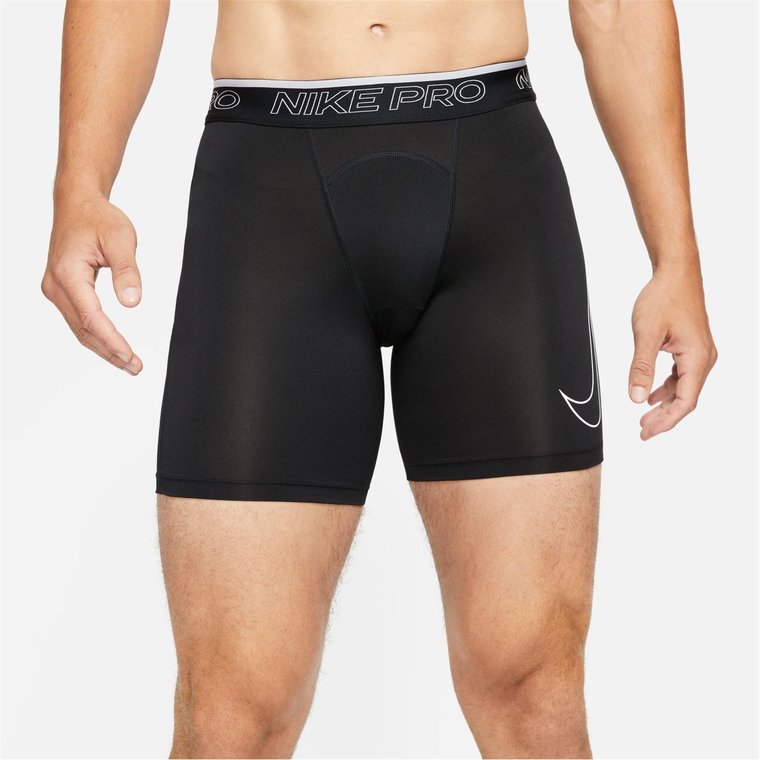 Ever heard of/experienced a bad case of cauliflower ear following on from a scrum?
As a high-octane sport, we don't doubt it!
The solution? Head Guards!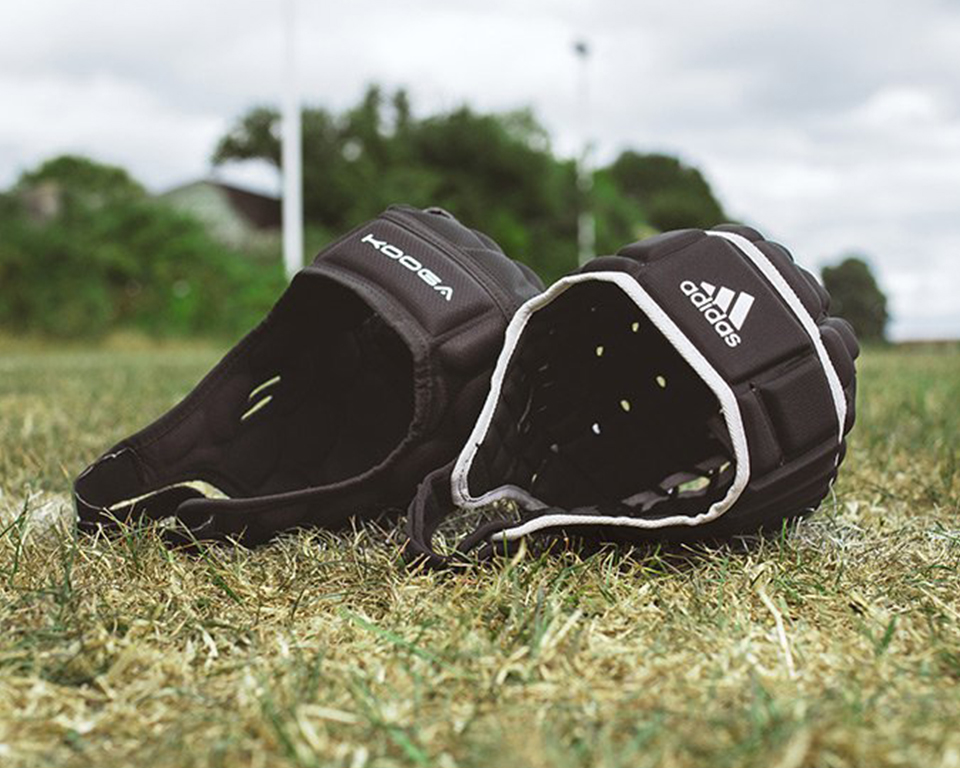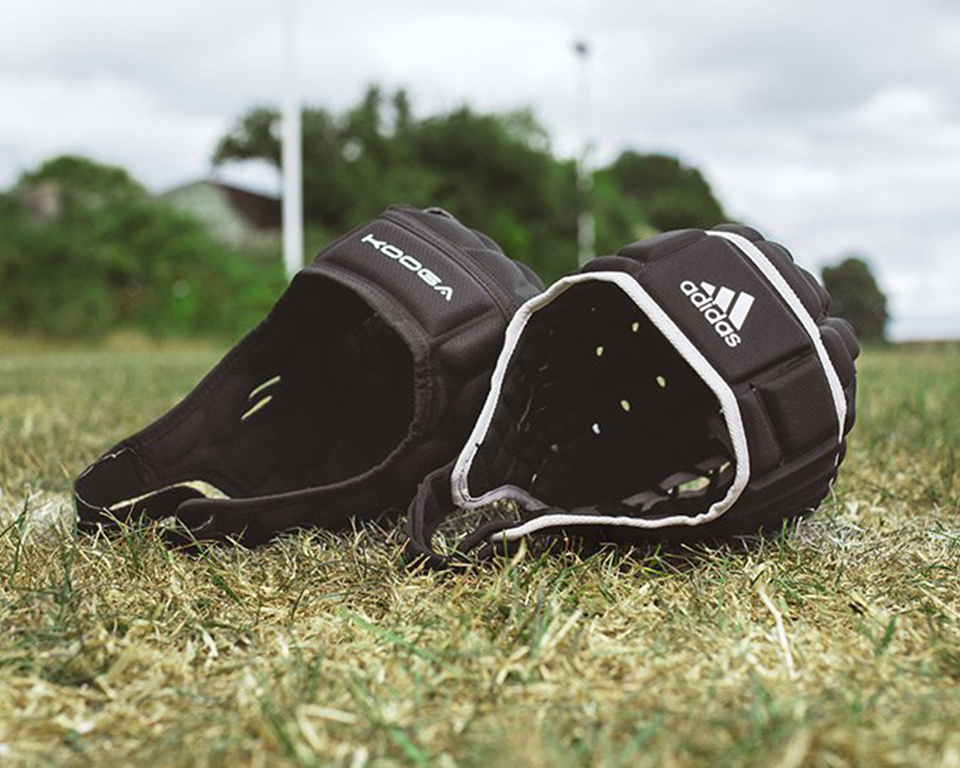 What does a Head Guard do?
As a form of headgear used predominantly by players who frequently engage in scrums, the Head Guard protect the player's head and ears with its unique wraparound design.
Originally targeted towards Forwards, Head Guards are now more widely used by players of all positions to prevent soft tissue injuries to the head and ears aswell as reduce the risk of lacerations and abrasions to the head when engaging in tackles.
What are the best Head Guards for Rugby?
If you're in the market to protect your head, we'd personally recommend the adidas Rugby Headguard. Constructed from lightweight material and housing multiple ventilation points to the front, back and sides of the cap, you can stay protected, whilst kept cool!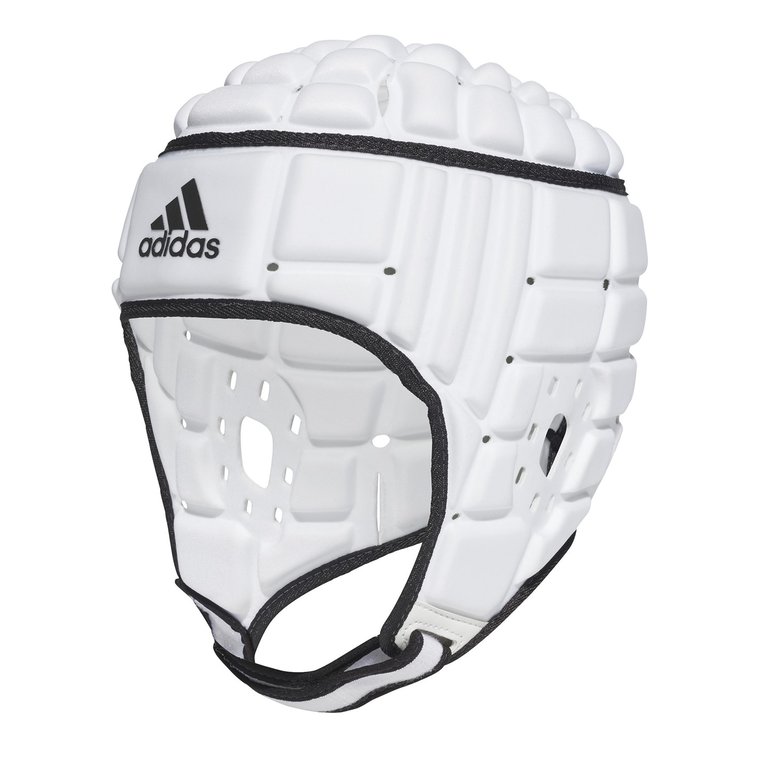 The best part? The Head Guard is approved by the IRB (International Rugby Board).
Gaining traction out on the pitch isn't always easy, especially when your feet can't help but slip and slide inside those boots of yours.
The solution? Grip Socks!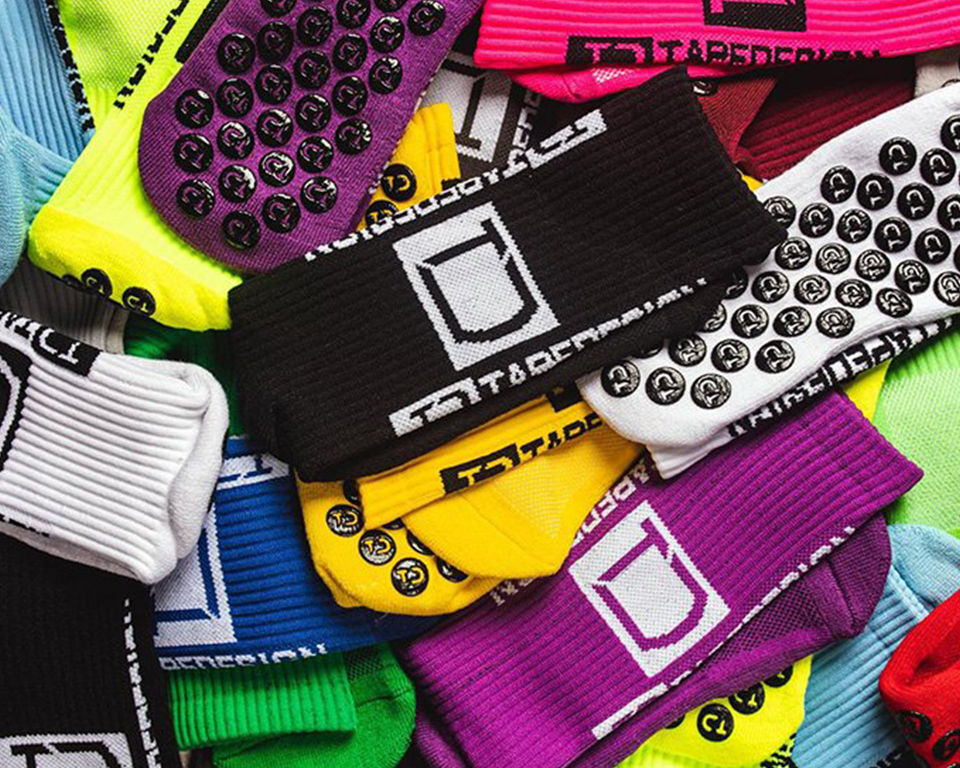 Do Grip Socks actually help in Rugby?
Engineered to align with the specifications of elite rugby players, Grip Socks are a surefire way to unlock your potential out on the pitch.
Worn for leisure, training, and match days, they're an important bit of kit to have in your arsenal and are widely acknowledged for their ability to reduce ankle and knee injuries by increasing the grip of the foot within the boot.
The TapeDesign grip socks below are a personal favourite for many due to their unique material composition consisting of Polyester, Spandex and Nylon that adapts ergonomically to the player's foot, whilst providing exceptional comfort.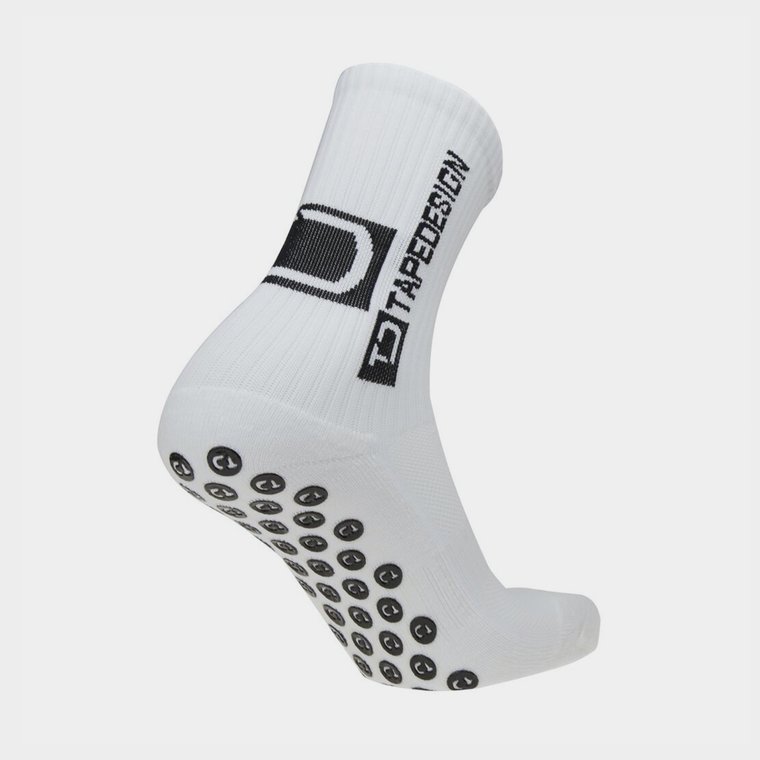 To top it off, strategically placed rubber knobs are positioned on the bottom of the sock to widen the surface area and enhance the player's grip.
Must-Have Training Equipment
As a game that revolves around the egg, it goes without saying that rugby balls are the most essential rugby item, but it's wise to select the right ball for the right scenario.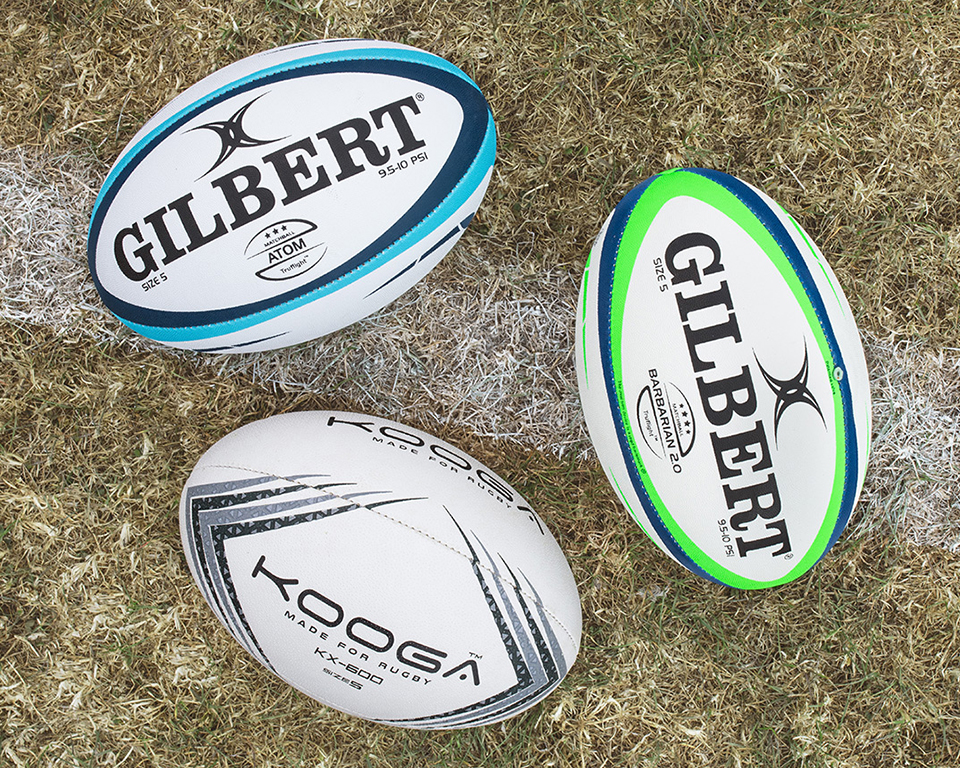 How do I choose a good Rugby Ball?
Choosing the right rugby ball first requires research. But as we're on hand to help, we've done the hard work so you don't have to!
Firstly, it's important to understand that there are two main types of Rugby Ball – Training Balls and Match Balls.
While that's great to know, you're probably wondering, "but what's the difference?"
Training Balls
Training balls, such as the Gilbert G-TR 4000 below, characteristically have a higher ratio of synthetic rubber to natural rubber and are more durable as a result. As the name suggests, they're perfect for Training as they can withstand a severe beating on the pitch time and time again.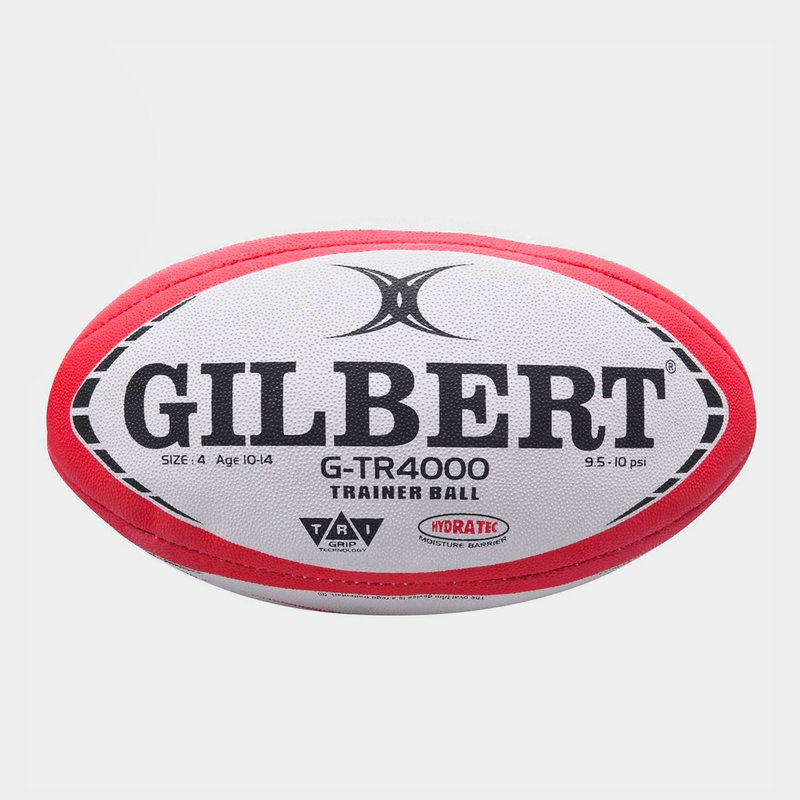 Match Balls
Match Balls, on the other hand, form the basis of the game and are catered towards delivering maximum performance on the pitch.
Unlike Training Balls, they share a higher ratio of natural rubber to synthetic rubber and whilst less durable, provide a better grip for the player.
You'll see these used in big fixtures such as the Six Nations and Rugby World Championship!
We recommend the Gilbert Atom Match Ball below for serious players, as it sits at a very generous price point and conforms to World Rugby specifications.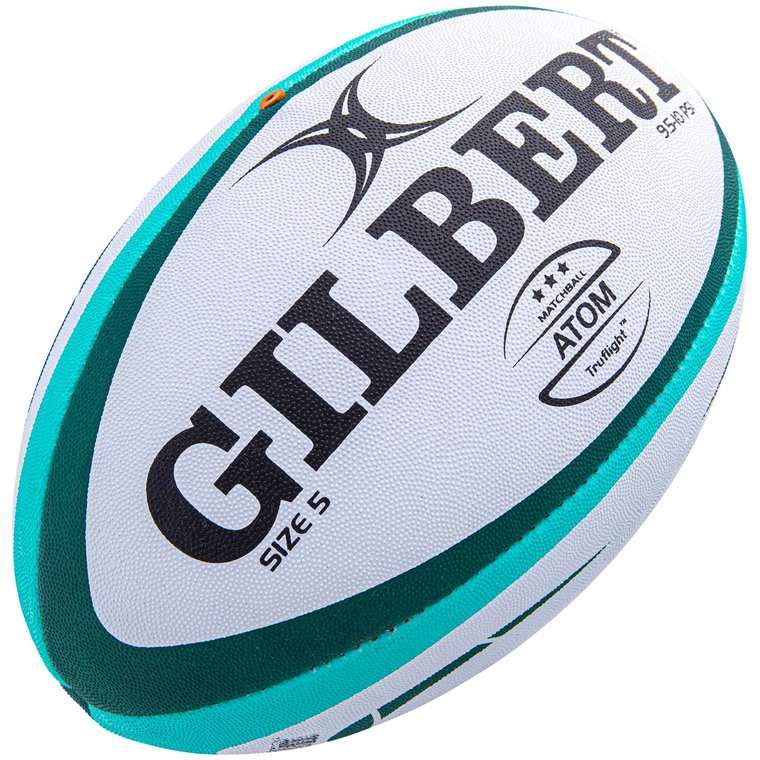 Wanting to train without the pain? Look no further. Tackle Bags are the perfect accompaniment serious players looking to enhance their playmaking.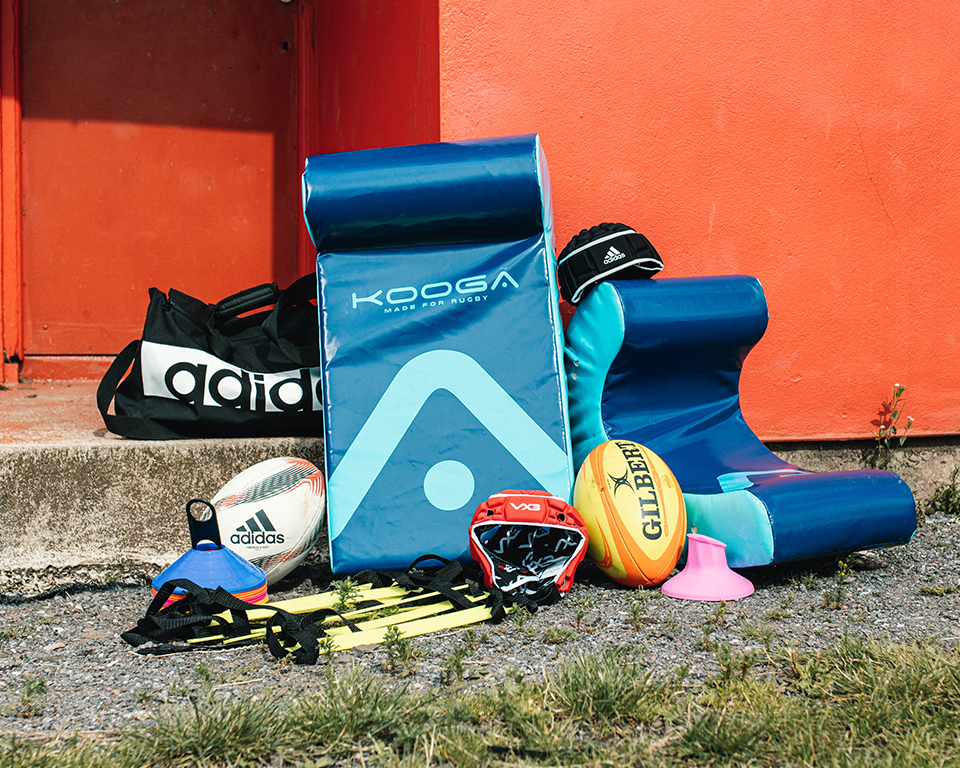 What are Tackle Bags Good For?
Designed to enhance various techniques in a new and innovative way, tackle bags enable players to tackle and jackal with a reduced risk of injury.
With players performing approximately 20-40 tackles per match, it comes as no surprise that they often leave the pitch with neck and upper body injuries. It is suggested that up to 25% of the injuries are caused by differing levels of experience regarding tackling.
Tackle bags are the ultimate solution and are ideal for players who want to practice and correct their body and head positions before going up against the opposition.
Our personal favourite is the Kooga Adult Roller Tackle Bag below as the shape of the pad makes it ideal as a moving target. After all, you'll be hard done by to find a rugby player who's going to stand still awaiting you to tackle them when it comes to the crunch.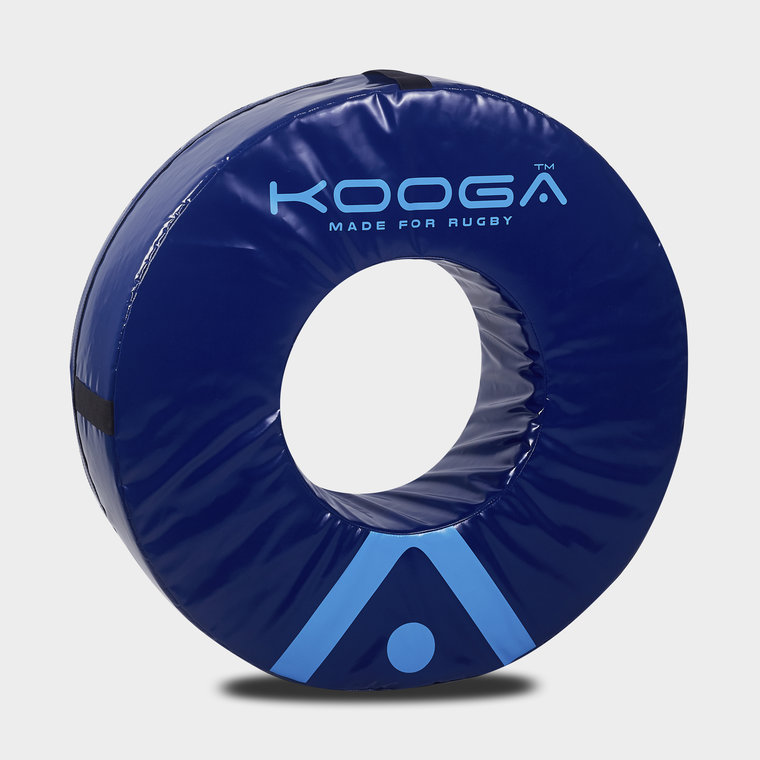 Fancy yourself a bit of a place-kicker? Perhaps you've got the skill but could benefit from enhancing your technique? A Kicking Tee could be just what you need to take not just the ball to new heights, but your playmaking too.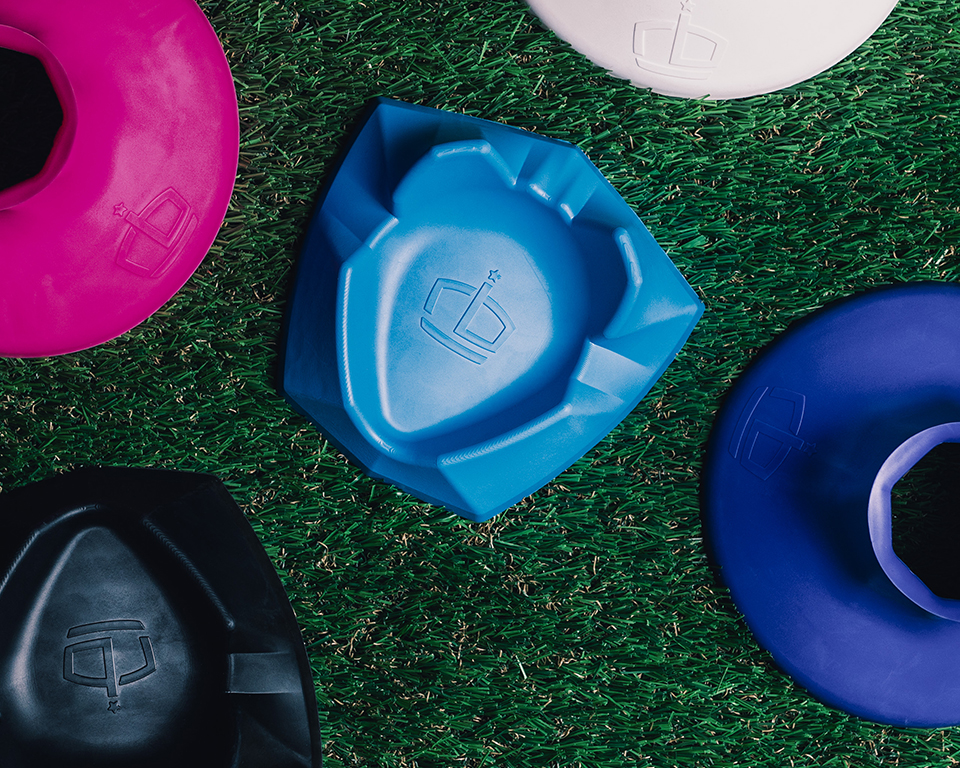 Let's not forget, even the best kickers in the game, Dan Carter and Neil Jenkins, had to start somewhere!
What is the best Kicking Tee to use?
As Kicking Tees are available in various shapes and sizes, it's easy to get overwhelmed.
To put it plainly, a kicking tee is essentially just an extension of your kicking style.
Available in a Low, Mid and High cut configuration, we break down the differences and show you how to choose the best Kicking Tee for you in our instructional video short below:
We personally recommend Rugby Bricks for all your Kicking-Tee needs as they claim to be the most accurate professional rugby goal kicker in the world and we have to admit… they might be onto something!
Just ask Hayden Parker, All Black's Josh Ioane, Wallabies' Christian Leilafano and thousands of others who swear by its ability to improve their kicking game!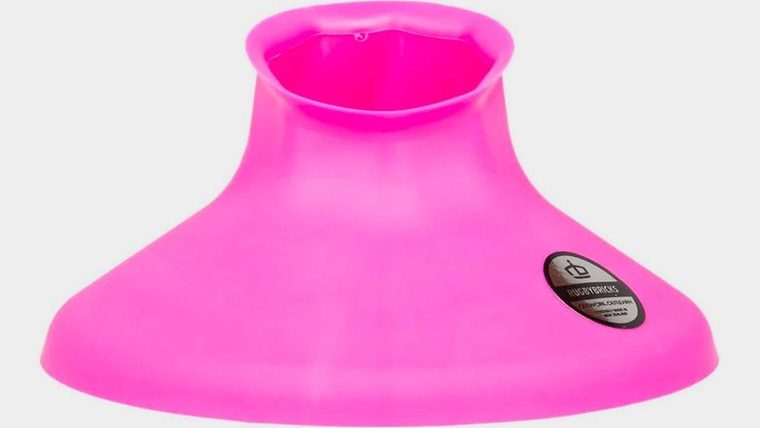 As a body-intensive sport, the demand for players to stop, switch up direction and sprint to the try line are all actions synonymous with the game.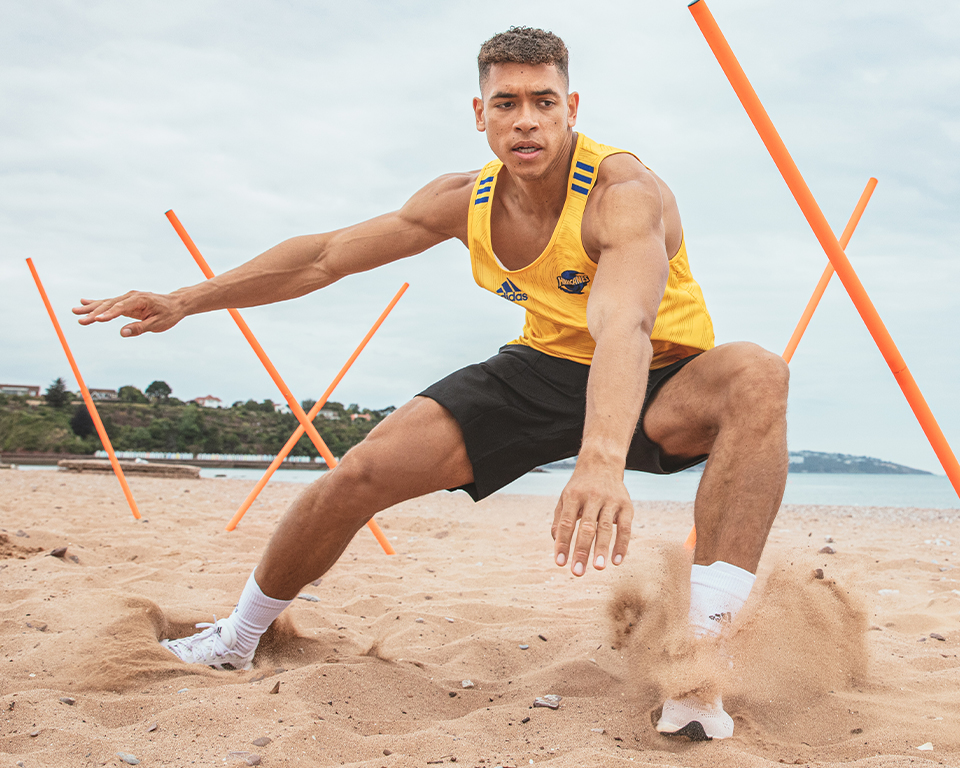 After all, there's no denying that a player's agility is fundamental to Rugby.
What are the benefits of agility training?
Applying agility drills to your training routine improves the four key areas: Flexibility, Speed, Balance and Control.
Flexibility
For players familiar with the game, it should come as no surprise that flexibility is paramount in rugby, particularly when considering how players need to get a low body height in the scrums and rucks.
Speed
Speed is crucial for rugby players- the quicker you are, the greater the advantage over your opponents. Louis Rees-Zammit wouldn't defy the laws of physics with his sensational breaks for the try line if he didn't have speed on his side!
Balance
Whether you're evading tackles, side-stepping your opponents as you break for the try line, or you've been called up to take the next penalty for your team, balance is crucial.
Control
Having a game plan is nothing to scoff at, but whilst helpful in theory, it doesn't always work in practice. If you lack control, then your strategy plan isn't going to be carried out as effectively as you'd first hoped.
The Solution?
Agility Training Packs such as Sondico Coaches Agility Training Pack below are a fantastic way to improve all four areas of Flexibility, Speed, Balance and Control on the pitch.
Speed ladders strengthen your joints, ligaments and tendons, making you more reactive to side-stepping the opposition's defence.
Marker Cones enable you to set boundaries, alter directions of movement and tailor how you execute your training drills.
Hurdles help build explosive technique, build strength in your thighs, complement power and enhance speed on the pitch.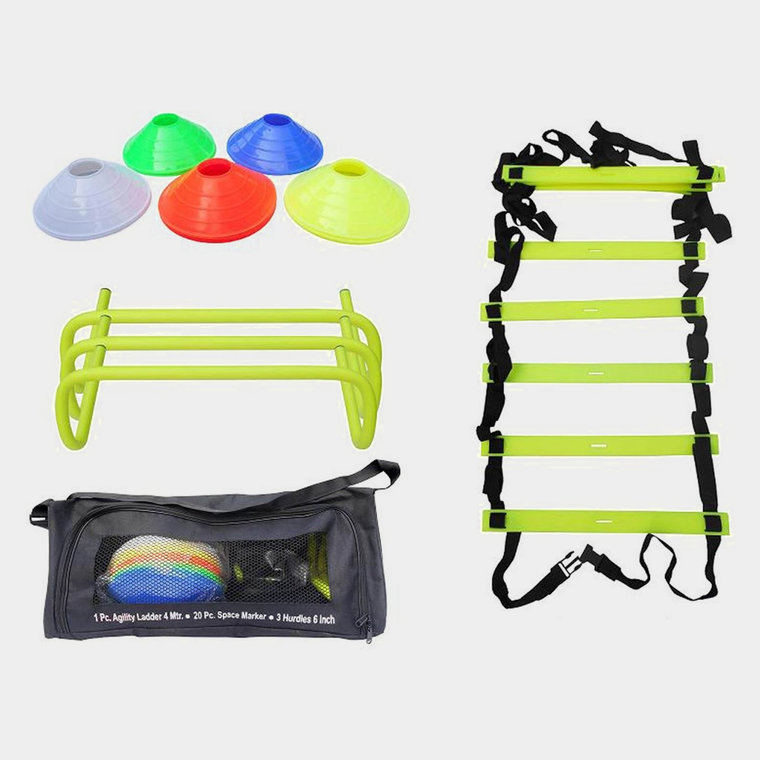 Off-Pitch Essentials
In caring for your boots, take pride on and off the pitch with the help of the award-winning Boot Buddy- the ultimate boot-cleaning solution.
What does Boot Buddy do?
Featured on Dragon's Den and awarded the Horner's Bottlemarkers' prize for its unique design, the Boot Buddy houses a convenient 3 in 1 system to help you care for your boots with ease.
With its 300ml water capacity, mud scraper and unique bristle design, Boot Buddy lets you simultaneously pour water at the same time as applying the bristles to the boots, making even the toughest mud stains an easy task!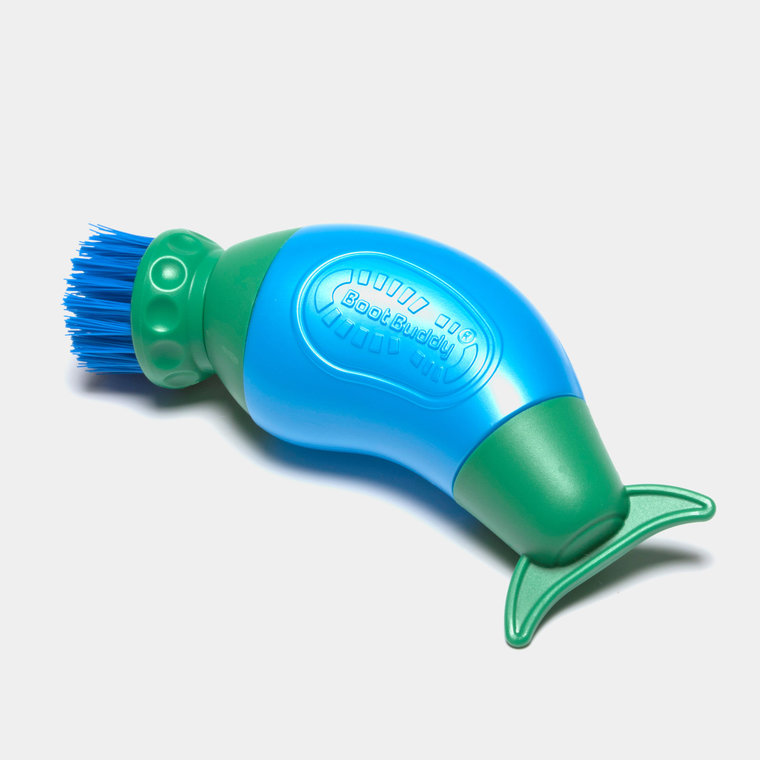 Another essential item to have in your kitbag- Rugby Tape!
Why do Rugby Players Use Tape?
Worn on the lower thigh and just above the knee, Rugby Tape is used to help players lift their teammates more easily in a lineout so they can better access the ball.
We recommend investing in a box of GG Lab Tape for your next training session as the tape is free from glue and sticks to itself rather than the skin, making it ideal for sensitive skin.
The best part? It's great for also supporting wrists for extra strength and holding your socks in place!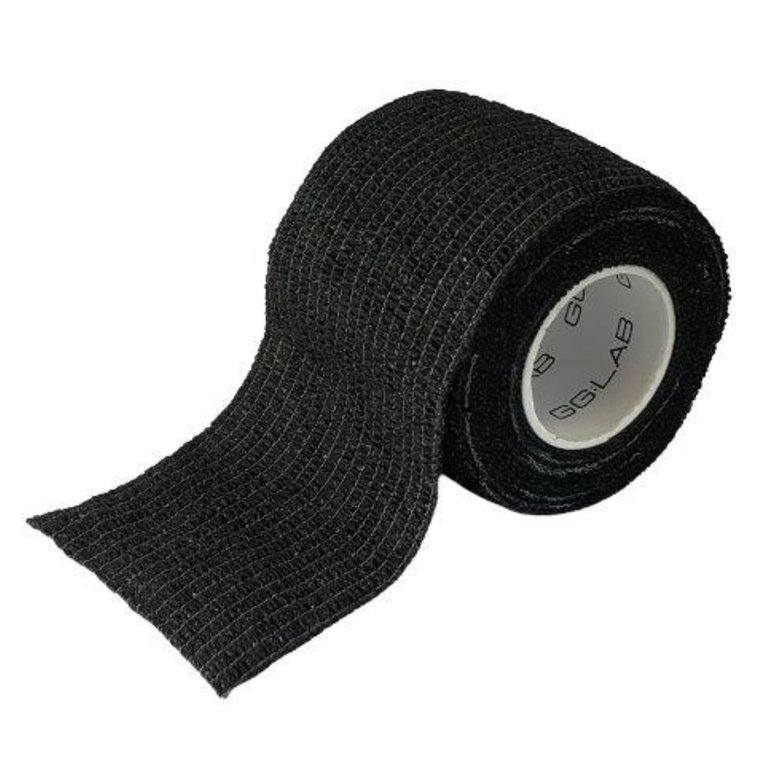 Be sure to tape up in your next training session if your lineout routine needs some work!
Found predominantly on Soft-Ground Rugby Boots, metal studs are a kitbag essential for players who like to tailor their boots to their preferred stud length, whether a Forward, Back, Fly-Half or Winger.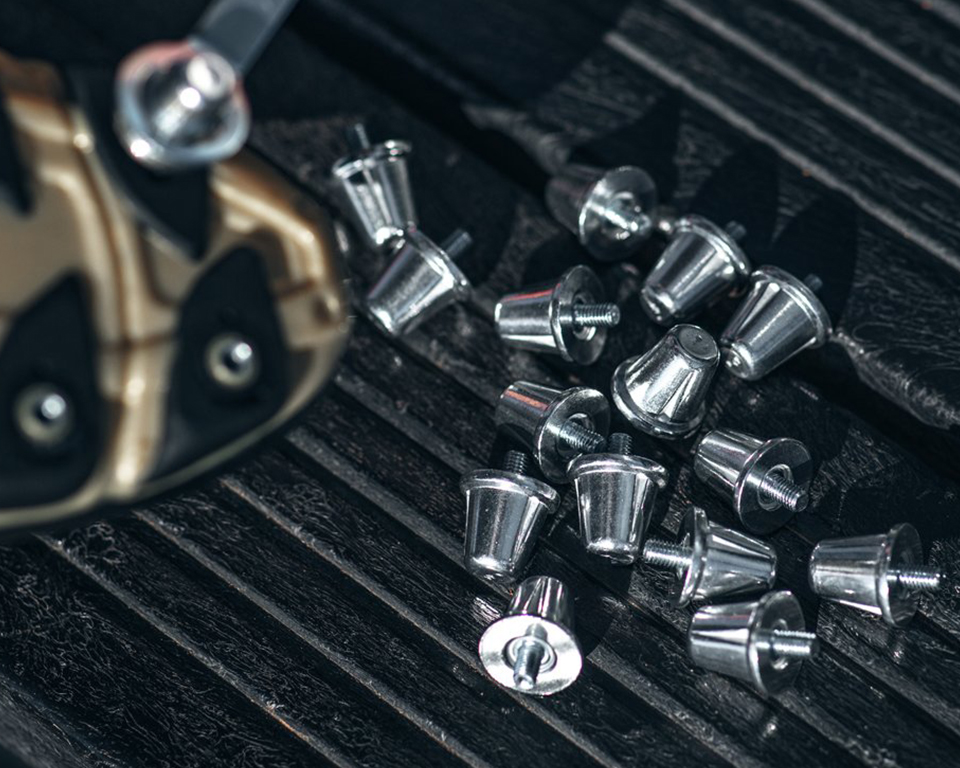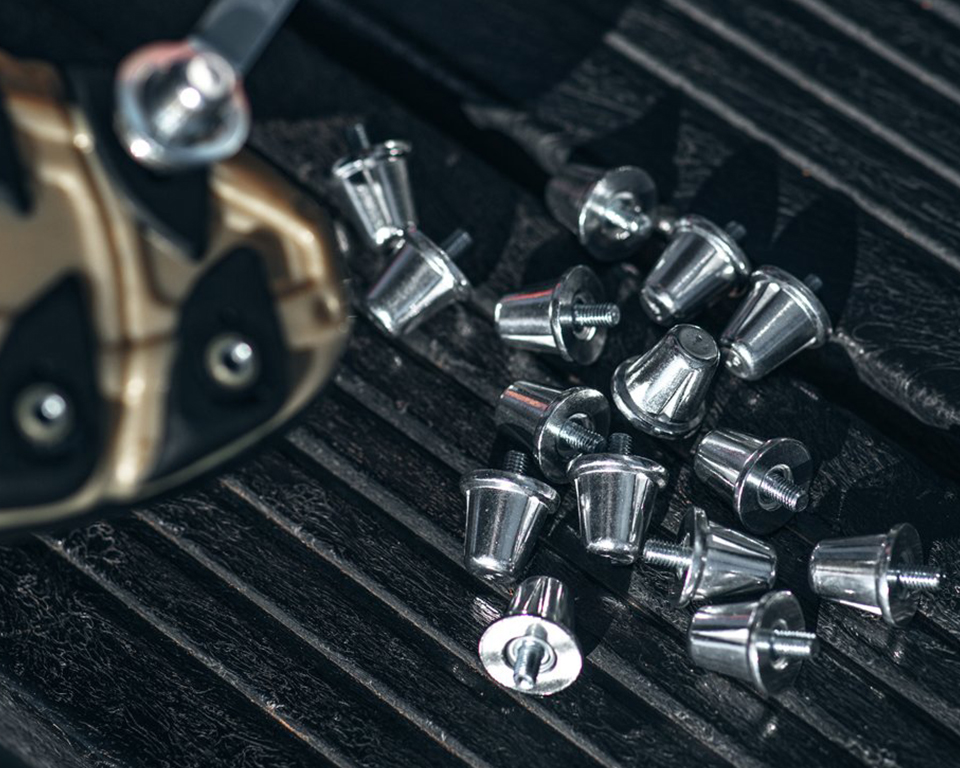 Malleable in nature, metal studs wear down with time, so it's important to have some spare to keep your boots feeling fresh!
What Studs are you allowed in Rugby?
While the length of your studs will vary solely based on your playing position, the laws of the game state that studs must be at least 10mm in diameter and no longer than 21 mm.
Smart Power Studs are a great place to start if you're looking to switch up your playmaking as they offer wide stud variations from 11mm-21mm.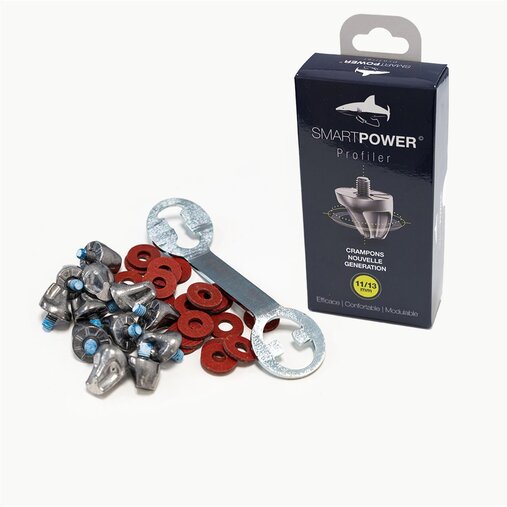 A no-brainer right…?
Well, you'd be surprised how many players leave this one off of the list!
Did you know that sweat contains essential electrolytes such as calcium, sodium, potassium and magnesium which are crucial in supporting muscle function?
Water not only regulates your body temperature, but it also lubricates the joints and supports the transportation of nutrients that provide energy.
A lack of water can leave you tired, whilst dizzy spells and muscle cramps are also likely to occur.
We personally love the screwcap design of the Reebok United By Fitness Water Bottle!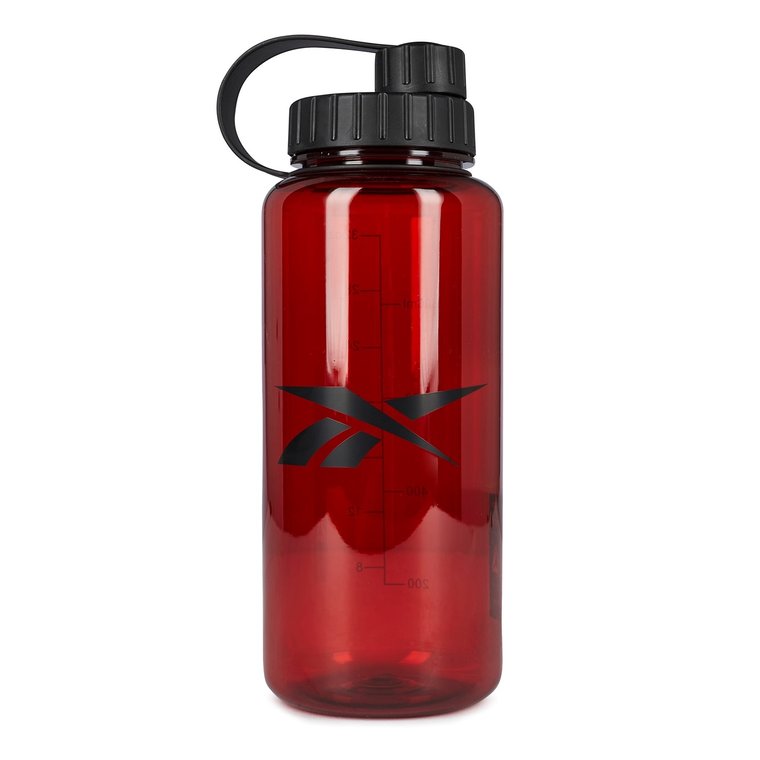 Feel like we've missed anything off of the list? Let us know in the comments what equipment you use when training, we'd love to hear from you!
In the meantime, why not check out our latest News, Guides and Boot launches right here at The Full 80 – You won't want to miss this!