These key components of the union code form the platform for which yards are gained and matches are won.
A Rugby Boot Overview
Early rugby boots all shared the same chunky shape, thick leather and metal composition, padded ankle and toe support, and solid soleplates with musket bullets for studs, specifically with the forwards game in mind.
We understand everyone's got different budget sizes. So, our list of the best forwards boots below is split into three categories – Premium, Pro and Budget Friendly.
Playing in the UK?
We advise buying Soft Ground Boots (SG), so you'll get the most use throughout the typically wet rugby season. If you happen to use artificial turf or live in a temperate climate, Artificial Ground (AG) football Boots are ideal, but Firm Ground (FG) rugby/football boots will do.
For those living in temperate climates with firmer natural pitches, firm ground boots are favoured.
Premium Boots
What makes this boot stand out is the Agility Soleplate, a flexible open arch chassis. Highly competitive players will benefit from the Elite model because it features the full soleplate works, with more advanced textures such as Nike's latest GripKnit technology for maximum grip on the ball and a snazzy 13 stud Tri-Star setup for dynamic lateral agility.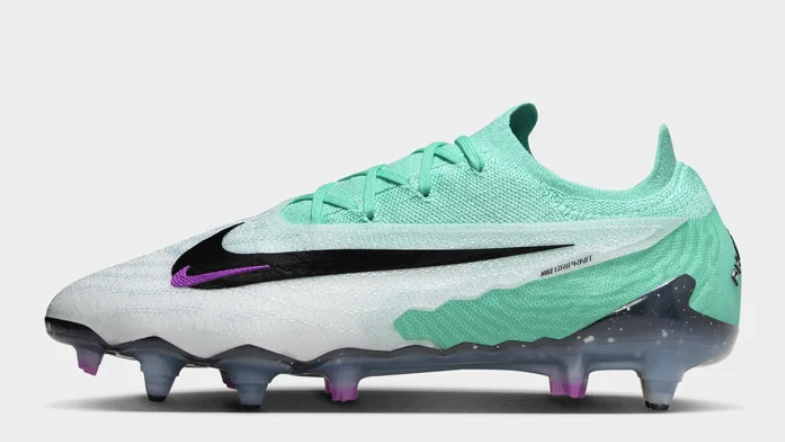 Some backs choose the Phantom, but they're suitable for back row players, as Jack Nowell demonstrated while filling in at flanker in England's valiant 14-man effort against Ireland.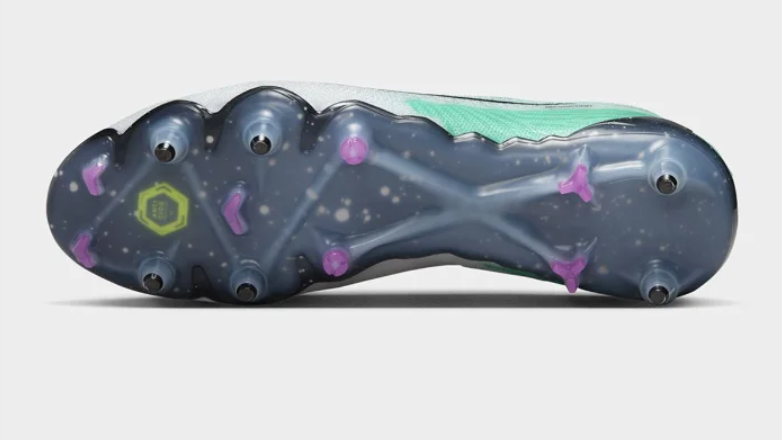 A lightweight boot, suitable for players of any position, but ideal for second and back rows. Forwards will appreciate the snug, sock-like fit from a high-cut knit collar, supporting the ankles.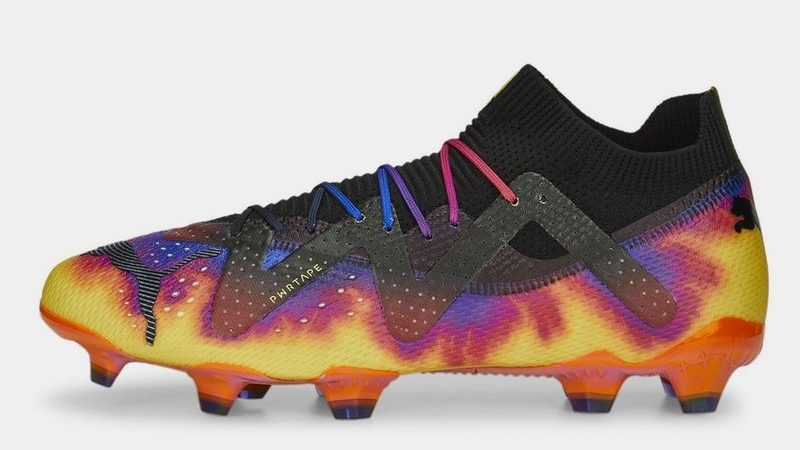 There's an array of elaborate designs to choose from, and they all look impeccable.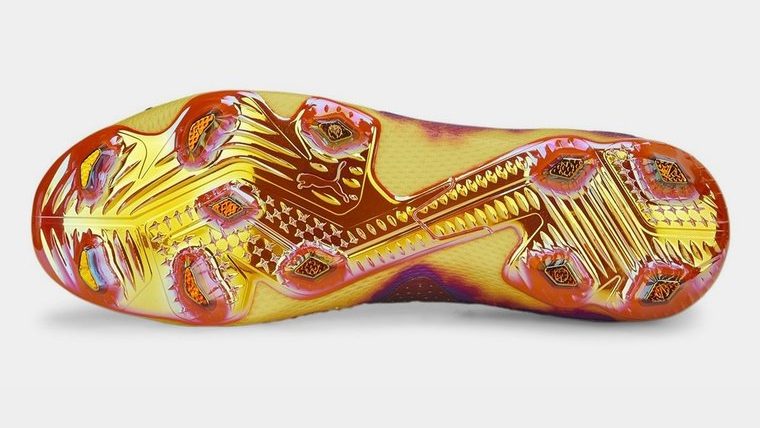 The rugby boot blueprint. The standard for which every premium boot aims for, adidas' formidable Kakari packs all the tech we've come to expect from the German brand's dedicated rugby wing.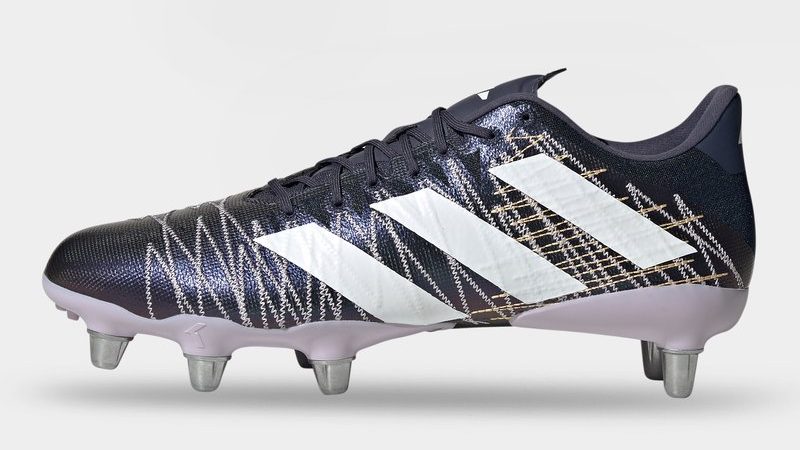 Favouring tough synthetic upper over leather, the long-running and now-lightweight Kakari sits on a flexible soleplate housing hollow metal studs.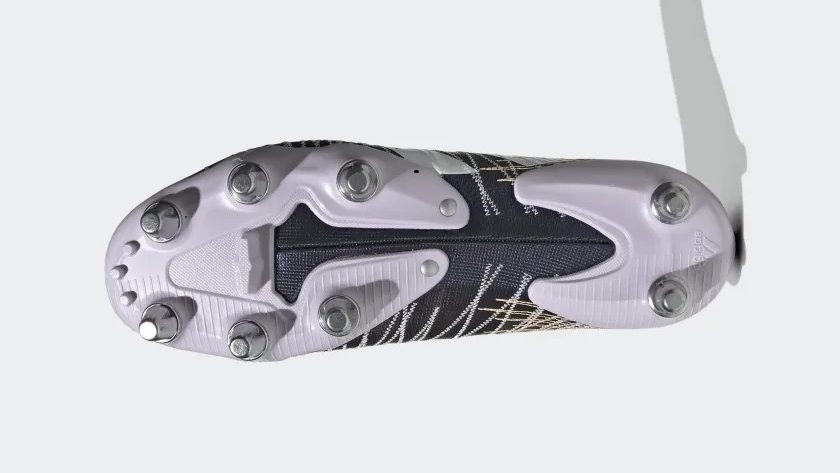 Whichever boot you end up going for, if it's any of the aforementioned – your feet and your teammates will be thankful as your game goes up a level. Take the time to research the best boot for you, invest in a pair of proper weapons and prove your point on the pitch.
Introducing the Mizuno Neo IV Elite, set to make waves during the upcoming Six Nations Championship. Boost your techniques with these Mizuno Morelia Neo IV Elite SG Football Boots, specially engineered to provide a barefoot feeling with numerous improvements.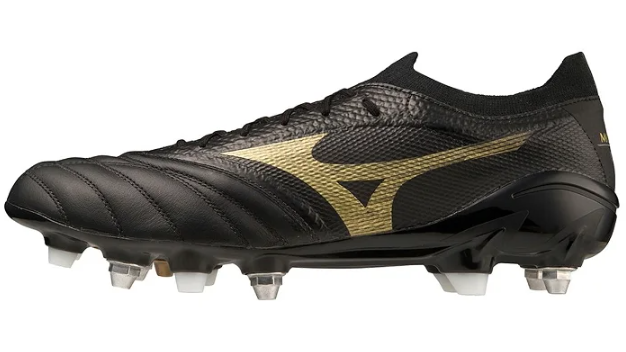 Crafted from real K-Leather, these boots offer a unique blend of a barefoot sensation and robust durability, ensuring they withstand the demands of the game as you strive to achieve your best speeds ever. The choice of K-Leather boots speaks volumes about the performance and reliability they bring to the field.
The Mizuno Neo IV Elite boasts a lightweight and streamlined design, drawing inspiration from the acclaimed MIJ Neo III Beta. As the fourth generation in the Neo series, these boots continue the legacy of delivering unparalleled speed and comfort in a premium form factor. Since its debut in 2011, the Neo series has consistently pushed the boundaries of football boot technology.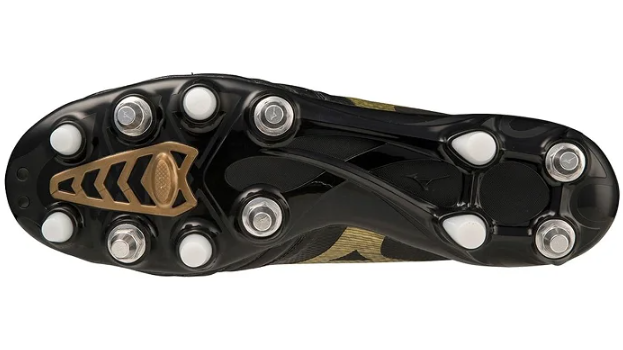 With its nifty design, the Neo IV Elite emerges as a strong contender for the footwear of choice for forwards at the Six Nations Championship. The combination of barefoot feeling, durability, and the streamlined design makes these boots an ideal companion for players seeking top-notch performance on the field. Step into the future of football footwear with Mizuno's Neo IV Elite and experience the evolution of speed, comfort, and style.
Pro Boots
A cracking pair of rugby-specific boots tailored for games on soft ground. Puma have pretty much perfected the mid-range forward's boot with these bad boys.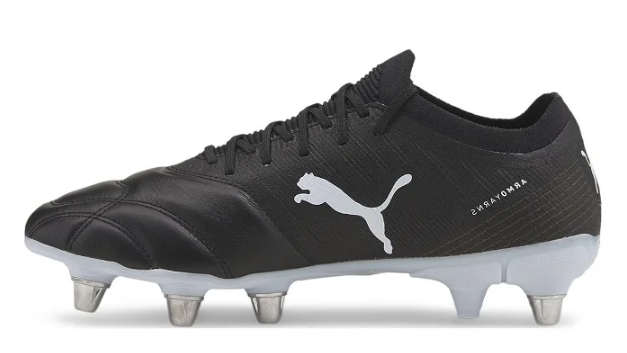 They're technically excellent with tough synthetic leather on the forefoot and heel areas, while Matryxmesh technology straddles the midfoot and a 10 metal and 1 moulded stud plate maximises traction. Aesthetically on point, the stylistically understated silo is composed of an all-black upper and contrasted with the light grey soleplate slicing the bottom of the boot.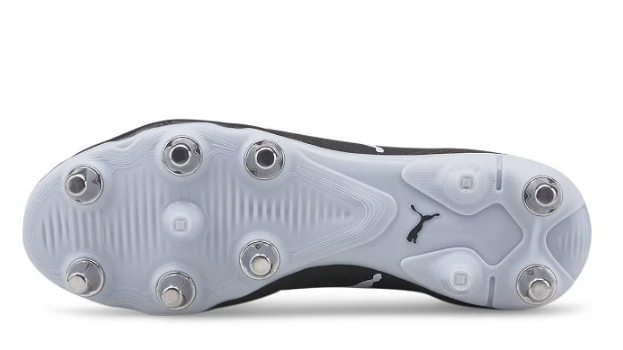 It's hard to make a case for any other mid-range rugby boot, regardless of your playing position.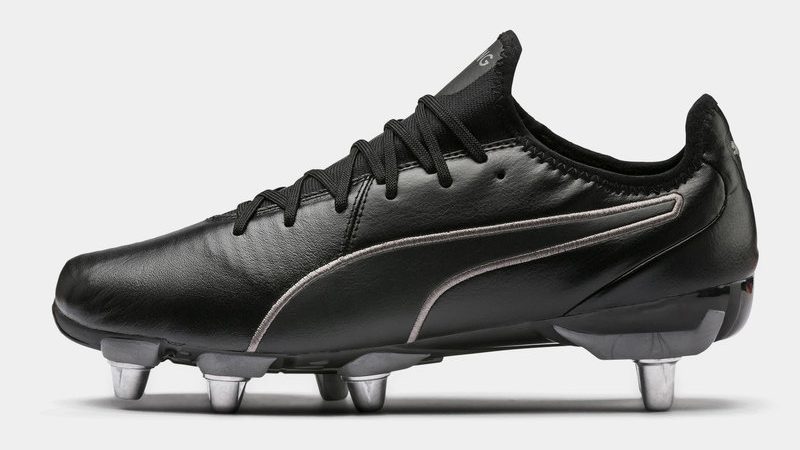 Puma have taken the coolest football boot silhouette ever, the timeless King, and given it a proper rugby redo.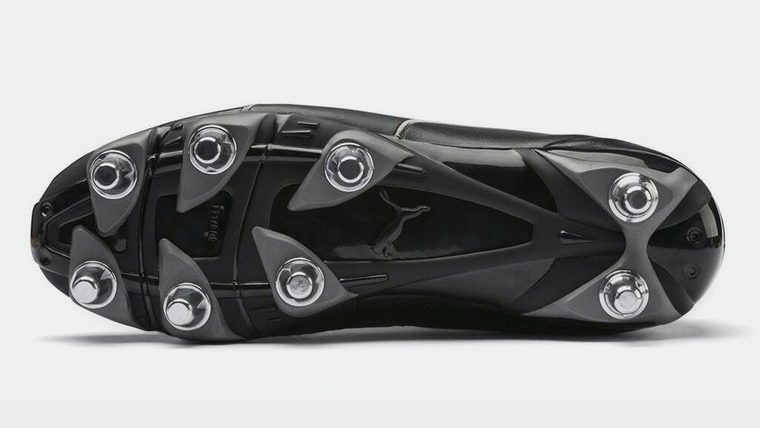 Crafted from ultra-hard-wearing materials that can withstand the rigours of modern rugby, the Canterbury Phoenix Genesis Elite is the perfect pairing for rugby Forwards.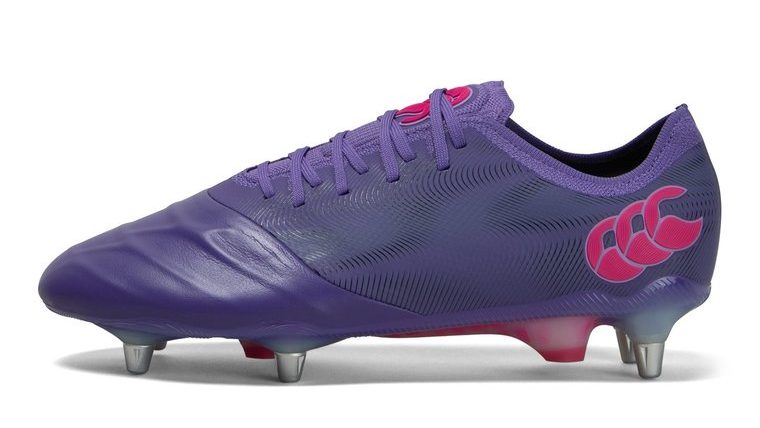 The forefoot combines supple premium leather with a knitted upper reinforced with Vaposkin – a fancy and tough new textile. What sets the Phoneix Gen apart is the all-new lightweight 6-studded outsole which uses biobased, Pebax® Powered composite materials for ultimate flex, traction and responsiveness.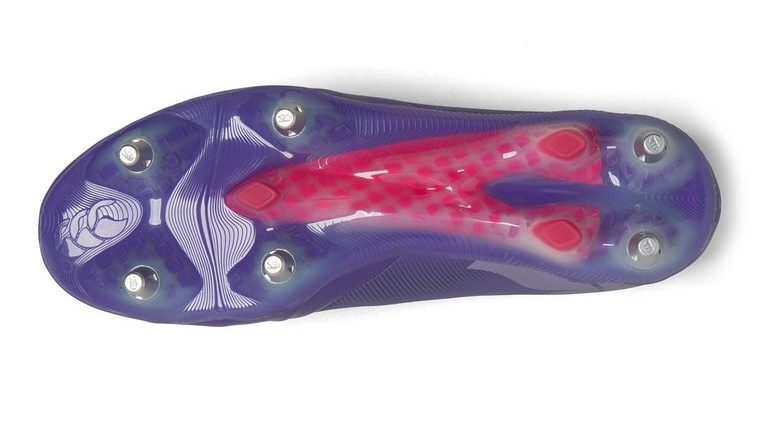 Stand your ground in the scrum. If you're a tight five player, look no further than these boots, made with extremely tough polyurethane leather by Kiwi rugby connoisseurs Canterbury. These soft ground boots are the ideal hooves for forwards looking to cause havoc in and around breakdowns.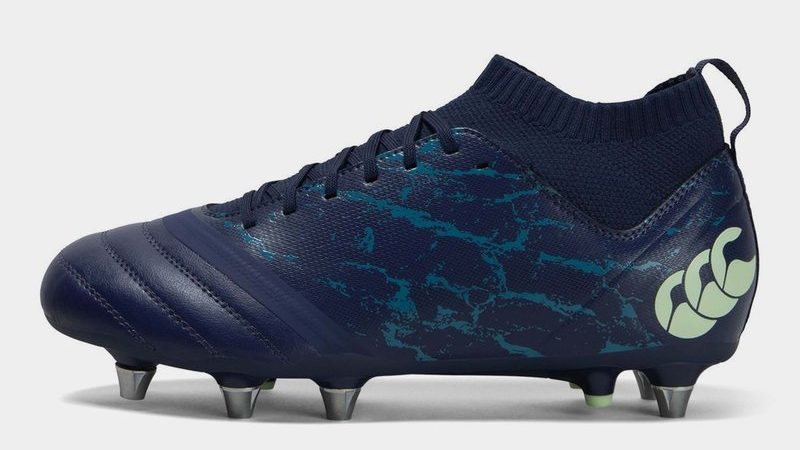 The durable thermoplastic polyurethane (TPU) outsole is hardwearing, and houses eight 13mm metal studs with three moulds, helping players to physically and mentally dig in.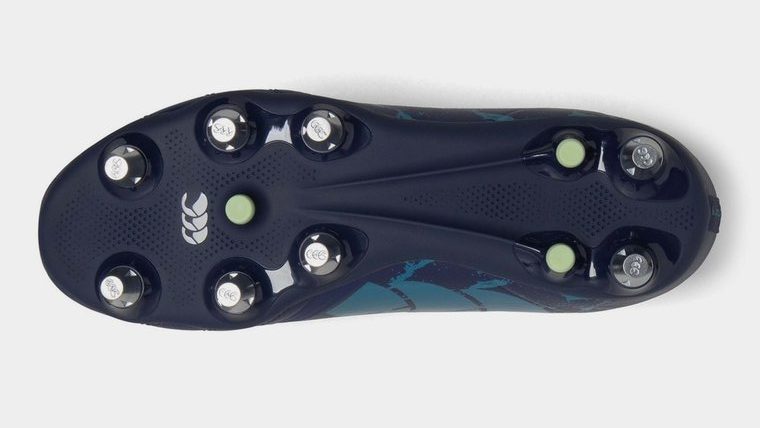 Budget Friendly Boots
You cannot go wrong with this pair of blackout boots by rugby specialists KooGa. Forged from authentic thick leather, these padded boots are ideal for any forward playing at any level.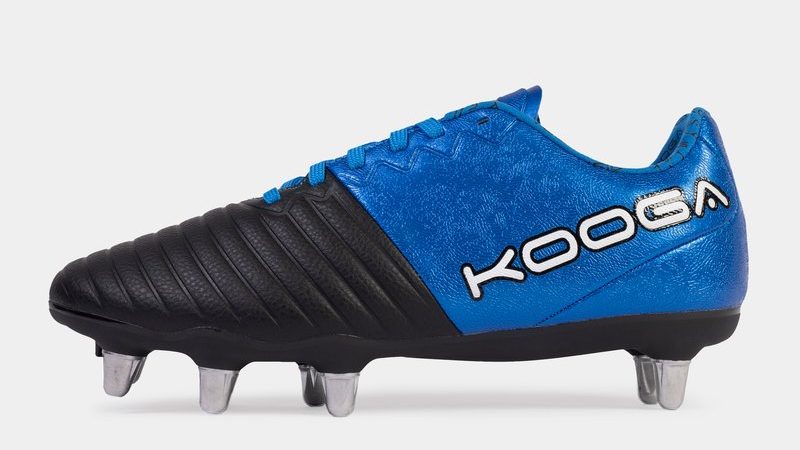 Players can enjoy a comfy, true to size fit that accommodate wider feet for stability and mobility. Even at their retail price, we think they offer the best value for money of any forward's boot. Right now, they're an absolute steal at half price.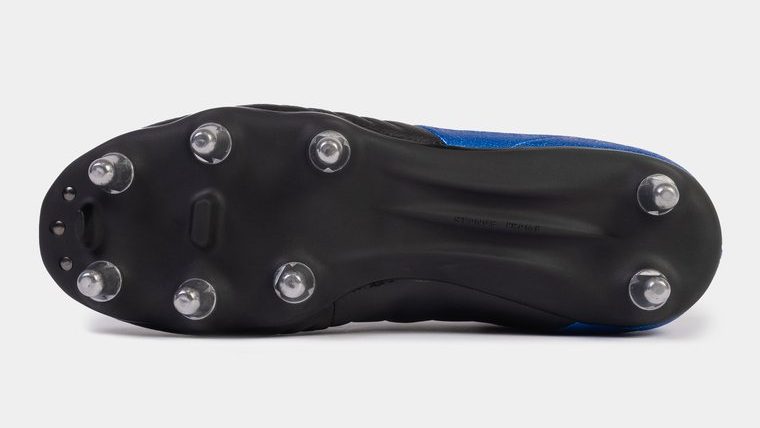 Like what you see, but haven't quite found the right boot for you? Explore brands from Nike, adidas, Kooga, Puma, Canterbury and more at Lovell-rugby.co.uk
In the meantime, you can check out the most popular rugby boots used by players of all positions below.