Whilst we wait to see how the games unfold, at The Full 80 we've rounded up our predictions and standout players.
At number 6, we have Italy.
Coming in last for the 17th time in the standings last year, it's not looking likely the team will be able to walk away victorious…
However, could their win against Australia back in the Autumn series of last year have ignited a new-found sense of Italian identity just in time for this year's Six Nations? Time will tell…
Standout Player – Ange Capuozzo
If there's any player likely to bolster Italy up in the ranks, it's Italy's prodigy Ange Capuozzo…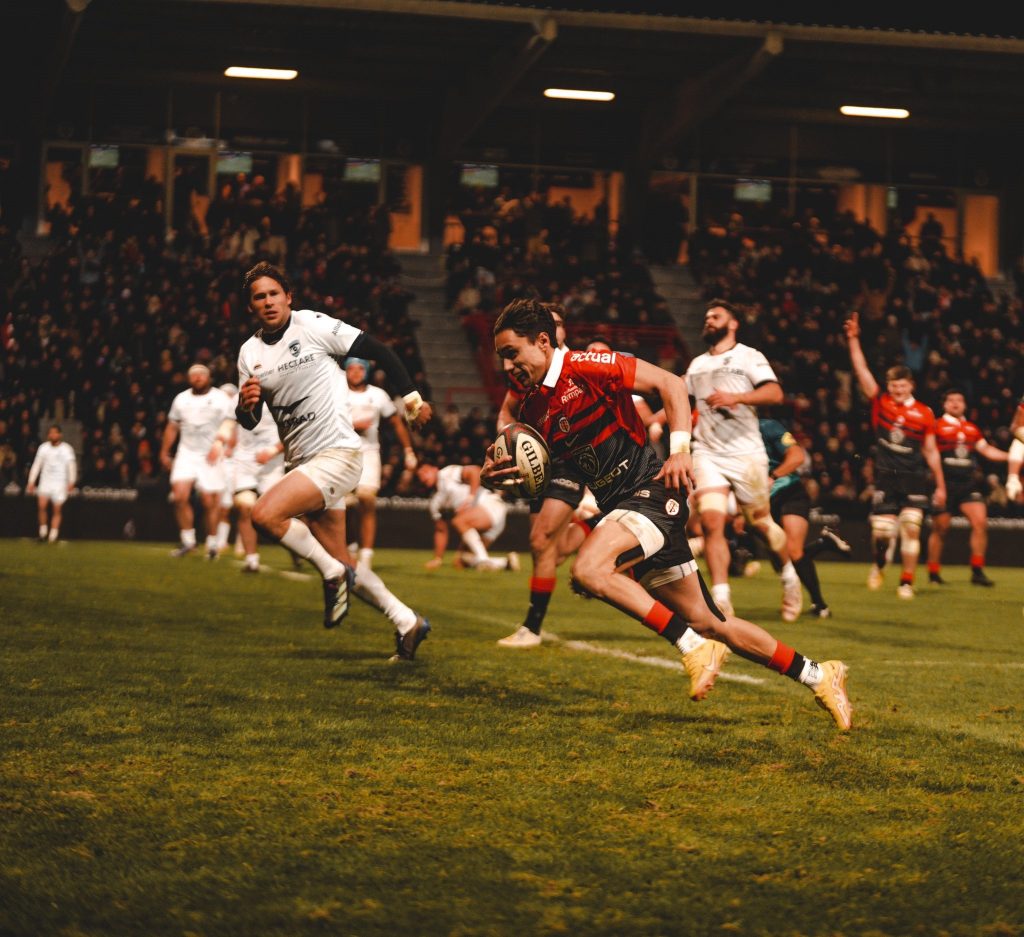 Weighing at 76kg and standing at 5ft 10, the 23 year-old rugby star has more than proved himself in recent years to become one of Italy's most notorious rugby players.
Currently situated as a Fullback for the Stade Toulousain in France, Capuozzo first broke onto the scene in his debut for Italy last year at the 2022 Six Nations where he won his first Test Cap against rival Scotland.
Scoring two tries in his debut against Wales, the Fullback didn't hesitate in showcasing to the world his dedication to the team and even set up Edoardo Padovani's late try against Wales to secure Italy's first win against Wales since 2015. A momentous feat!
Just look at his performance here:
Regarded as one of the fastest players to feature at the 2023 Six Nations, could Capuozzo prove us wrong and help Italy soar to new heights? We'd love to see it!
For this year's Six Nations, we're expecting Capuozzo to grace the pitch in a pair of the latest Nike Mercurial Vapor Elite boots in a stunning pink blast colourway.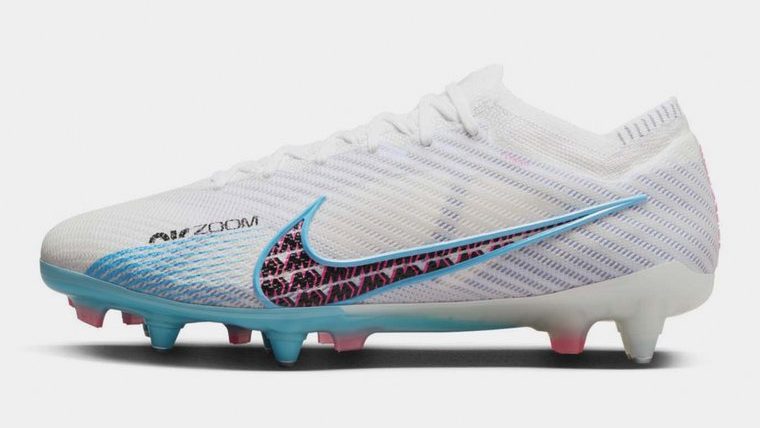 Whilst some may argue it's unlikely Wales will find themselves in 5th place for the second year in a row, the recent performance of Scotland, England, Ireland and France leave that to be contested…
Having lost to Italy for the very first time in 2022, the daring Dragons finished in 5th place, despite having been the defending champions of the year prior.
With previous coach, Wayne Pivac having also parted ways with the Welsh Rugby Union following a bleak 2022 autumn campaign, could the return of Wales' new coach, Warren Gatland, be enough to help the dragons elevate their game?
Whilst we'd love to see it, we feel the team's front rowers, Tomas Francis and Dillon Lewis don't uphold quite the same athleticism or power as some of the other Forward players in the tournament.
We'd love to be proven wrong, but we feel the reliance on the Forwards is not enough to provide a strong enough foundation to allow the rest of the team to thrive.
Standout Player: Louis Rees-Zammit
Nicknamed 'Rees-lightning', the Lions Tour of 2022 saw the introduction of Warren Gatland's break-out star, Louis Rees-Zammit.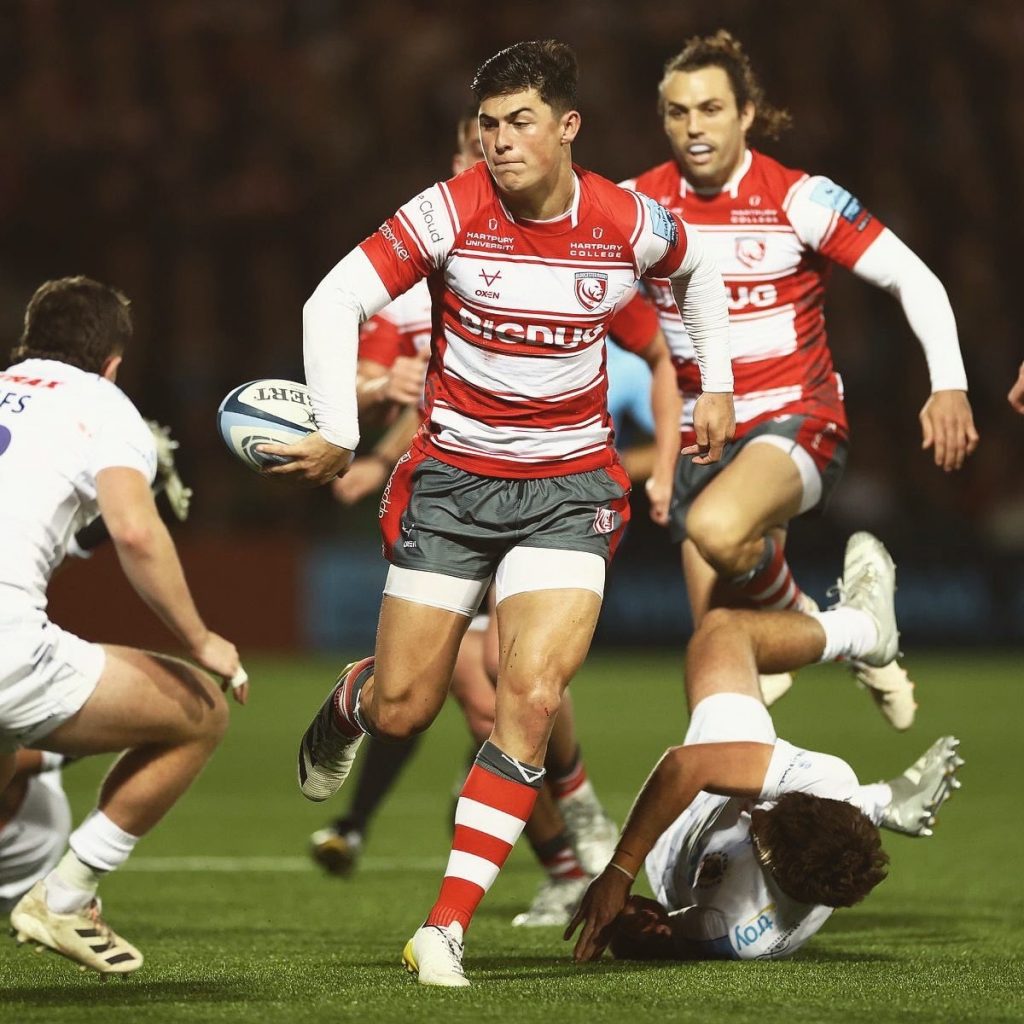 Deemed one of the most threatening attackers in the game, his playing style on the pitch meets a consistently high standard and has even been rumored to be in talks with NFL as a potential player for American Football.
It's no surprise…especially considering how he holds the third position in being one of the fastest rugby players in the world to reach speeds of 10.73 metres per second.
Just look at how he leaves his rivals in the dust:
As Wales continue to look to future generations to claw back the nostalgia of Wales' dominance at the top of the Six Nations pedestal, could Welsh prodigy Louis Rees-Zammit be just the player they need to help bolster their ranks?
If his performance back in September against Wasps RFC is anything to go by, anything's possible!
As we draw closer to the Six Nations, it's likely we will see the rugby sensation give it his all in a pair of adidas Adizero RS7's and it's not hard to see why.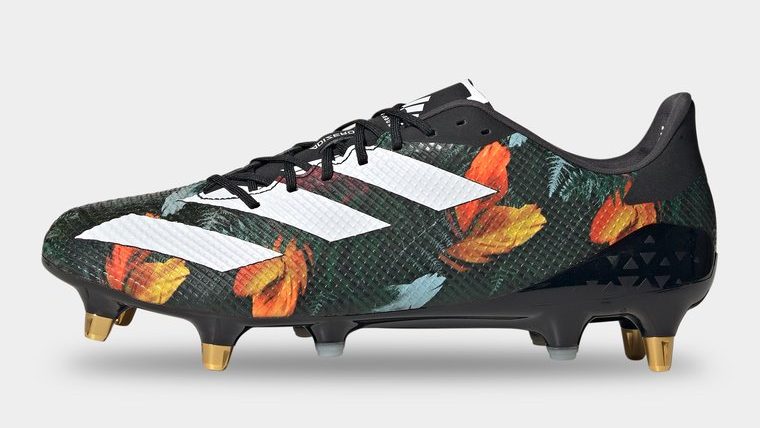 Likely to be one of the biggest rivals for Wales and Italy, we have in fourth place – Scotland.
Despite having never emerged victorious at the Six Nations Championship alongside Italy, we have to hand it to Scotland's history in dominating the Five Nations before the tournament saw the addition of Italy in 2000.
Whilst historically speaking Scotland are more than capable of putting one past their rivals, the team are notorious for their rivalry with the England national team, and have come to only lose once in their last six games against them.
In particular, despite having beat both England (20-17) and Italy (22-33) at the 2022 Six Nations, Scotland saw considerable losses in their games against Wales (20-17), Ireland (26-5) and France (17-36) resulting in Les Bleus landing a fourth place position.
A ranking we believe they're likely to secure yet again at this year's Championship!
Standout Player – Finn Russell
In the eyes of Gregor Townsend, Finn Russell is revered as one of the most gifted rugby players to ever take to the pitch, with the firm belief that the Racing '92 playmaker's performance is only just now heading towards its peak.
"He's one of the most skillful players to ever play the game- not just playing now, but to ever play the game"

"In that position you've got to take a big role in the leadership of the game, and that requires work and preparation- and Finn does that."

Gregor Townsend on Finn Russell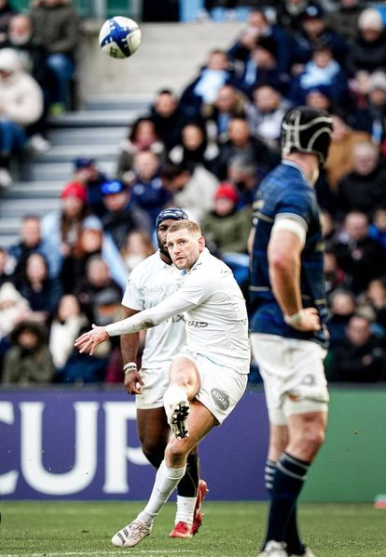 It's clear the skillset of Russell is going to have rival players quaking in their boots at this year's Six Nations Championship.
Having featured in two Rugby World Cups and been capped more than 50 times by his country, alongside a featured spot in the British and Irish Lions squads in 2017 and again in 2021, it's clear Russell is a key contender in carrying Scotland to the try line.
Let's not forget how he single-handedly helped pull the Glasgow Warriors through to secure their first ever PRO12 Championship, and has since displayed unhindered dedication to France's Top 14.
Not convinced? Check out how the Scot orchestrates a fantastic score in finding Christian Wade and securing a try at the Heineken Champions Cup.
If, as Townsend suggests, Russell is yet to reach his peak, might we now see his peak performance at the Six Nations?
Time will tell.
A bold choice for the brave player, the adidas Predator Malice will be gracing the feet of Finn Russell at this year's Six Nations.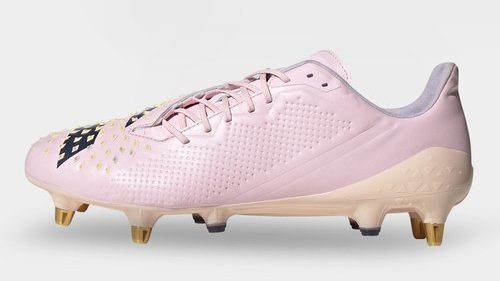 In third place – the Red Roses.
Taking up third place last year, at The Full 80, we believe England aren't likely to make any improvements on their standing for this year's Six Nations.
In reflecting on 2022, the year ended badly for England as they secured only a single victory in the Autumn International Series against Japan (52-13) , taking a considerable beating against Argentina (29-30) and South Africa (12-27).
Whilst Borthwick sure knows how to build a solid Forward formation, especially at the International level. Let's not forget how he helped secure the infamous 2015 victory in Japan against South Africa!
Could Borthwick propel England's players to secure themselves a win at the Six Nations Championship?
We feel third place is the most likely outcome!
Standout Player: Marcus Smith
Since his inception into the Harlequins, Marcus Smith has made 136 appearances and been awarded 13 England Caps and if his recent performance at the Heineken Champions Cup is anything to go by then he'll be a fantastic asset to the England Squad at this year's Six Nations.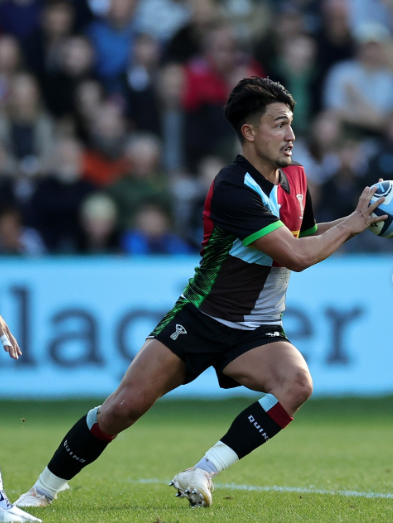 Having sustained an ankle injury playing against South Africa (27-12) in the Autumn series, it appears the Fly-half is set to return in full-force for the Six Nations Championship, having already made a comeback at the recent Heineken Champions Cup.
Just look at his performance against Racing '92 here:
In a recent match between the Harlequins and Sharks on Saturday 21st Jan, Smith became a pivotal player, scoring a total of 14 points following six of his seven attempts from the tee proving to be successful, leaving New Zealand coach, Tabai Matson awestruck by the 23 year-old's sensational display of athleticism.
Tabai Matson on Marcus Smith:
"For Marcus to do 80 minutes two games in a row and be in really good physical condition after that injury is phenomenal […]

It shows his work ethic, his preparation, because you would never have thought he had that much time out of the game"
Could Marcus Smith soar to even greater heights than ever before and help England come out victorious?
The iconic boot for an iconic player. The Nike Tiempo Elite from Nike's latest Generation Pack is a likely contender for being the boot of choice for Smith at this year's Six Nations. Having already tried and tested a Peach/Yellow colourway variant, we can soon expect the rugby star to be switching it up in the latest Purple/White colourway.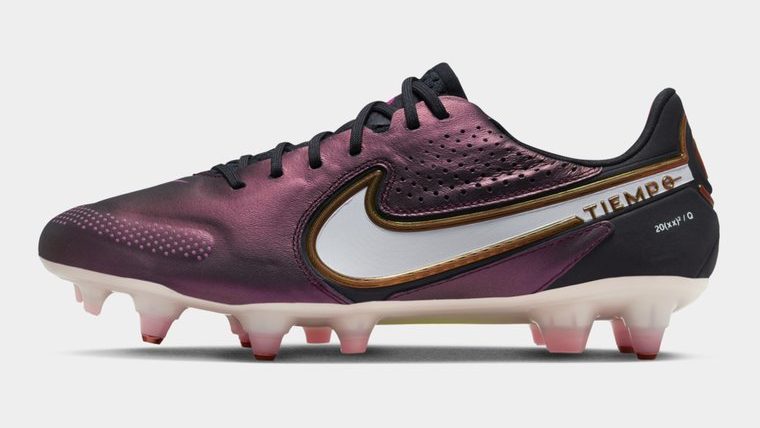 In second place- The Shamrocks
Coming in strong as a the runner up for the Six Nations Championship last year, Ireland's only defeat came against Six Nations champions – France.
Following recent success over the All Blacks in the Autumn series, Ireland saw themselves overtake rival France to sit at the top of the World Rugby rankings, whilst also becoming the top ranked union side in the world for a second time!
Let's also not forget how in the second half of 2022, Ireland became the fifth team in history to claim a win over New Zealand!
Standout Player- Josh van der Flier
Awarded 45 international caps, the 29 year old Flanker has time and time again proven himself to be a standout player since his first debut for the Ireland international team after a call up from Joe Schmidt at the 2016 Six Nations Championship. The game that saw him win his first cap against England in March 2016.
Recently awarded the title of European Professional Rugby Club Player of the year and longlisted to earn the title for second time alongside 4 other Irish players, Josh van der Flier could be the make or break for Ireland's victory at this years Six Nations Championship.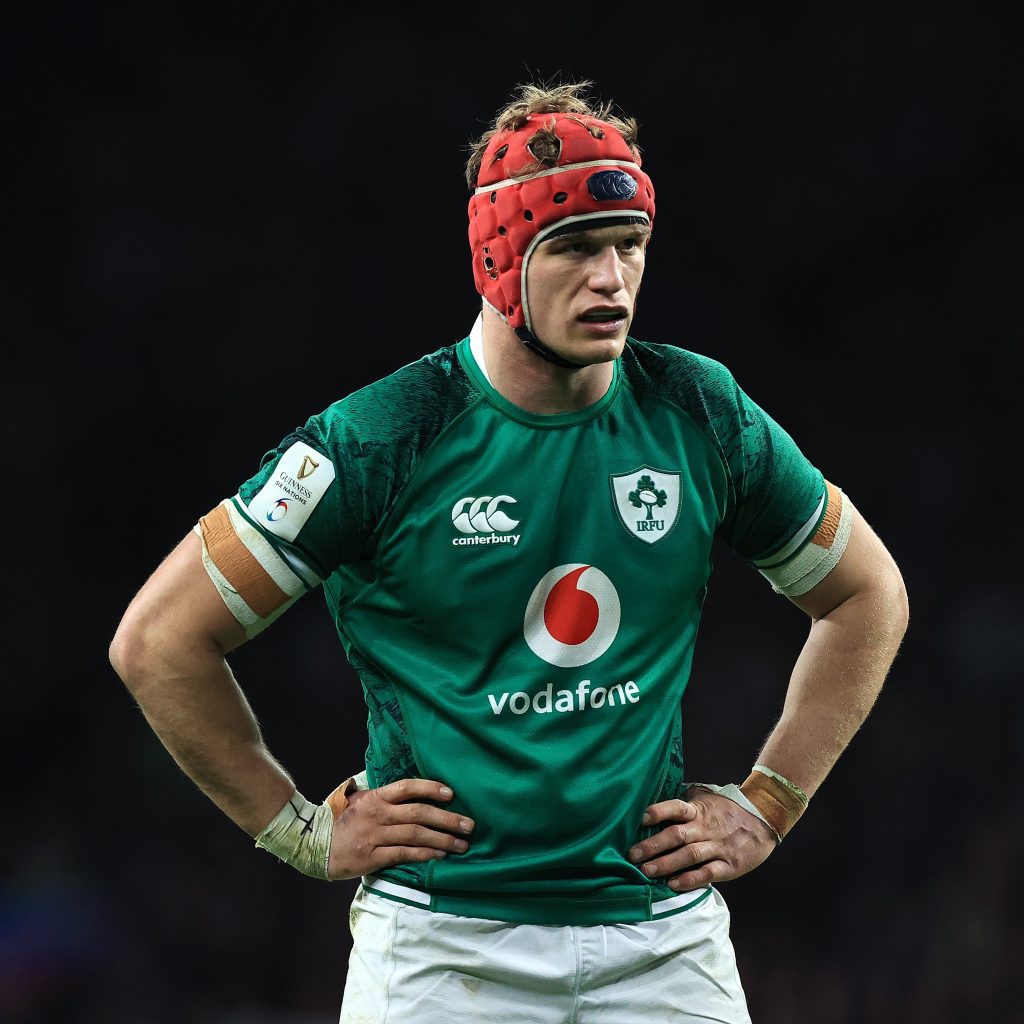 Just look at the World Rugby Player of the Year score a try off the back of a rolling maul back in the Autumn Nations Series in November 2022.
A popular boot from the adidas' recent 'Road to Paris' pack that packs a serious punch. Recently gifted to Van der Flier by the adi sporting giant, we can expect to see the infamous Flanker bring his A game in a pair of the adidas RS7 rugby boots.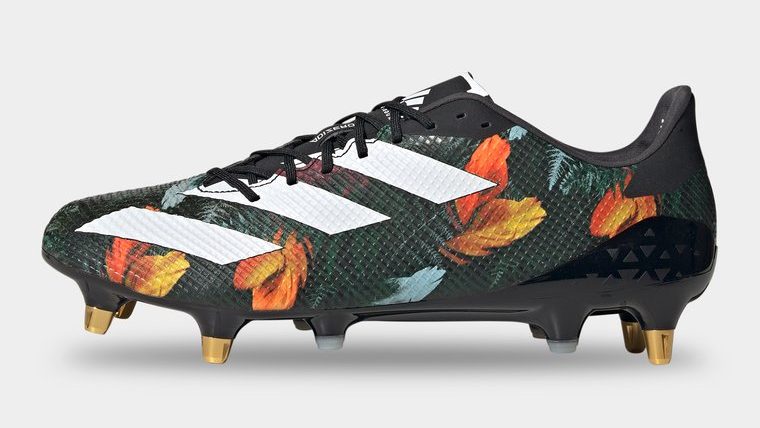 First place – France.
As the most favoured to win the Six Nations Championship this year, France showcases some of the purest rugby talent in the world, featuring the likes of Gregory Alldritt, Romain Ntamack and standout player Antoine Dupont all set to take to the pitch this season.
Having recently claimed home victories over South Africa, Japan and Australia, France are set up to become a nation one step closer to becoming the best rugby team in the world.
Let's also not forget the fact they were Grand Slam Champions at last year's Six Nations, making them a fan favourite to win at this year's championship…
With there being some concern speculated around the lack of experience of the players (most of which are 25 years or younger), will France have what it takes to secure them as victors ahead of the Rugby World Cup?
Standout Player: Antoine Dupont
Recognized for his exceptional playmaking, Antoine Dupont is set to be a key contender in leading France to victory at this year's Six Nations Championship.
Having made his debut against Leinster in 2014 at just 17 years old, Dupont has since shown relentless dedication to his craft.
Currently playing for Stade Toulasain in France as a Scrum-Half, the 26 year old has been building quite the name for himself.
Regarded as one of the finest scrum halves to ever play the game, he has occupied the position a total of 127 times on the starting team, and been appointed the role of Fly-half just 5 times.
Making more than 50 appearances for Toulouse, he's helped lead his team to capture the Top 14 championship and the recent Heineken cup.
Not only this, but since his debut for Les Bleus in 2017, the star has been capped more than 30 times and has represented his national side at both the Six Nations Championships and the Rugby World Cup.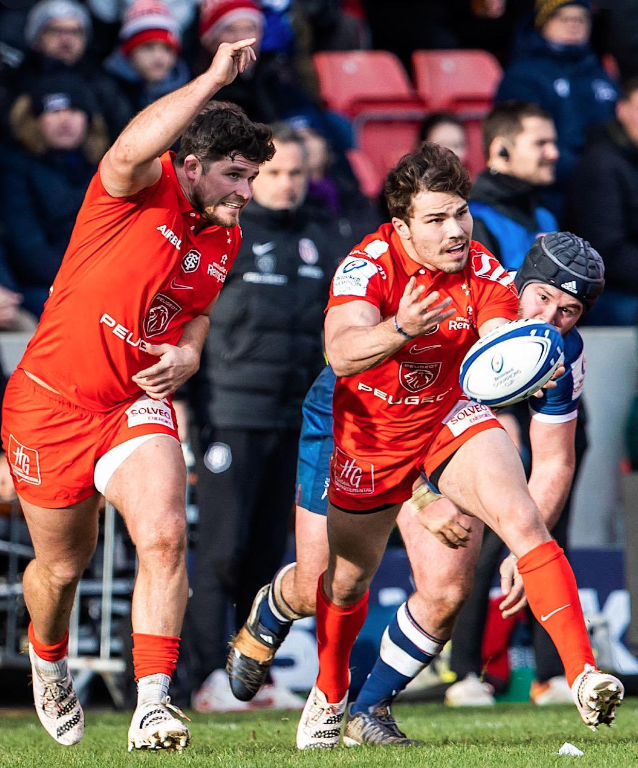 Just look at his phenomenal Try that was voted the Champions Try of the Round for Round 2 of the Heineken Champions Cup.
Unstoppable!
Again, the Predator Malice features as a popular boot to be worn at the Six Nations and one we're likely to see France's Antoine Dupont showcase his skills in.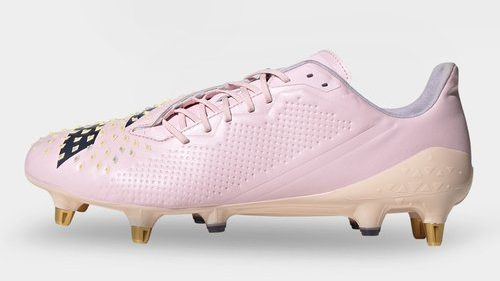 Like what you see? You can check out the latest boots to feature at the Six Nations here, where we discuss the characteristics of each boot and what makes them ideal for players, taking into consideration their position on the field.
Let us know in the comments your thoughts and opinions on who's set to win the Six Nations Championship this year. We'd love to hear from you!